I joined the Royal Navy on 16th September 1939 as a Steward. My Naval number is E/LX23255 H.M.S. St. Angelo. My first ship was H.M.S. Hardy and although my main job was that of a Steward, my action station was as an ammunition supplier to one of the five 4.7 inch guns. On 30th September 1939 we sailed for Gibraltar. After a few days there, we went to the Canary Islands, then, we went to Sierra Leone, Freetown West Africa, to join Force K consisting of the Ark Royal, Renown, Neptune and six destroyers. We started patrol from Freetown straight down to South America and back for a whole month in search of the Battle Cruiser Graf Spee.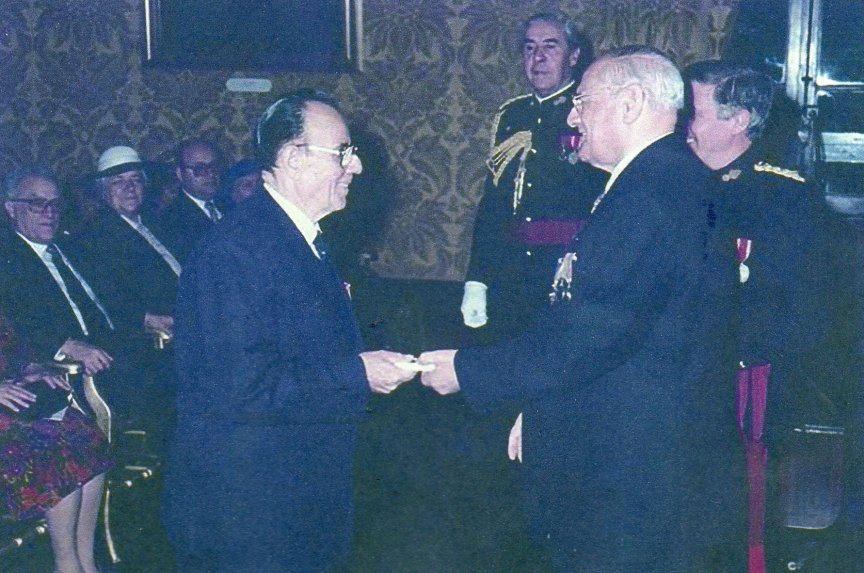 Anthony recieving his commemerative copy of the George Medal, which all serving members of the Armed Forces recieved.
We entered Montevideo harbour for oil not very far from Rio de Janeiro. Afterwards we had a signal at 5am from H.M.S. Exeter, Ajax, Achilles (as Force K). We tried to catch up with them by doing full speed to the River Plate. We arrived too late, the German battle cruiser was already in harbour and the Exeter was so badly damaged that she had to go back to Britain. The Graff Spee was damaged too and had many killed and wounded on board. She went into the harbour with the excuse that she must bury her dead.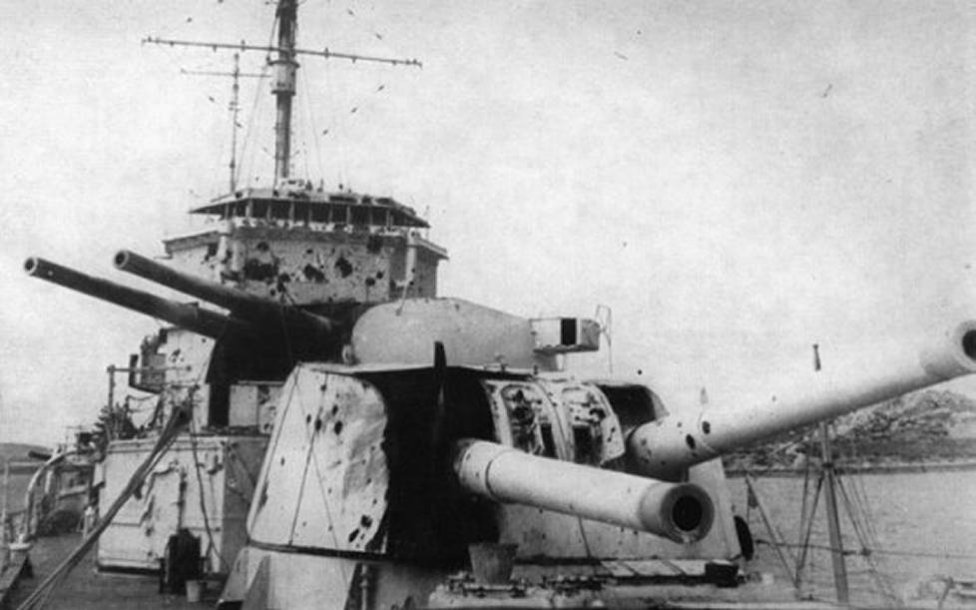 Exeter showing her battle damage.
We waited outside the harbour for her to come out. After a few days of waiting we saw her steaming out of the Harbour, so we were all ready for her. Her Captain knew what was waiting for him outside the harbour but he had already prepared what he was about to do. He landed all the ship's company and settled the cruiser with very big explosives explosives and lots of black smoke came up high. The Captain stayed on the ship and died there.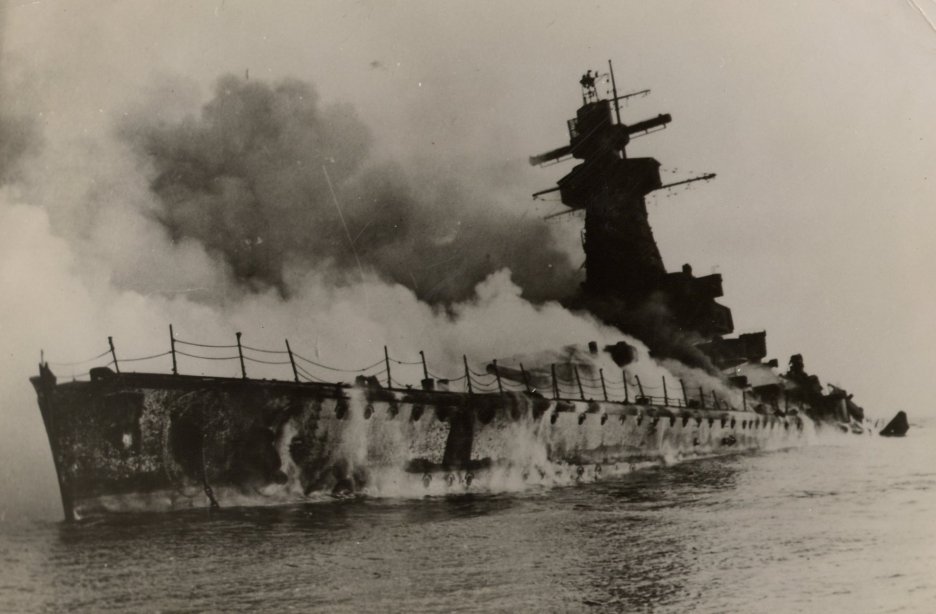 The Graff Spee sinking.Photo Paul Simpson.
We then sailed for Britain and arrived in Devonport for a refit in January 1940. In February we had anti magnetic detonator systems fitted for protection against magnetic mines. We sailed from there to Scapa Flow, in Orkney where we joined forces with Force K again and started patrols. We sunk a submarine with depth charges at about twenty miles off Greenock, Scotland. We came on patrol in the Atlantic for two months and on April 9th 1940 we had an SOS from H.M.S. Gloworm. It was 11am, very heavy seas with the waves sixty feet high and it was snowing. We could only make seven knots due to the rough sea. At 2-30 pm we arrived on the spot where Gloworm was but we only found patches of oil. H.M.S. Gloworm was sunk. We tried hard to make contact with our force K as we were going to get engaged with the same two German cruisers, Gneisenau and Scharnhorst who had sunk the Gloworm.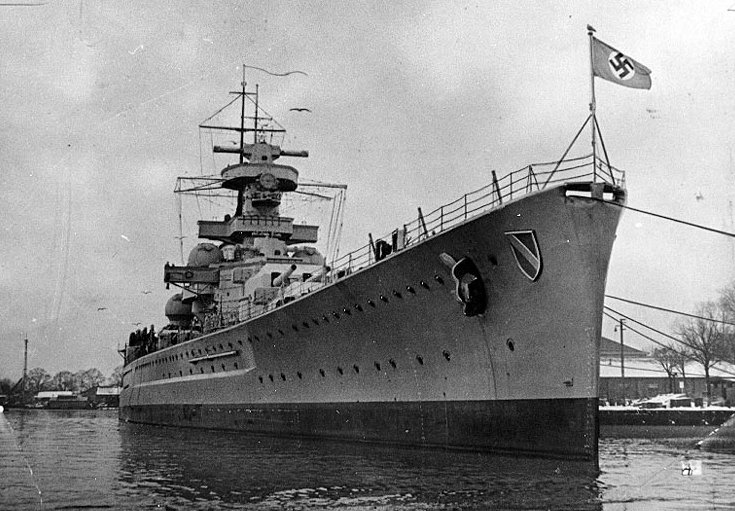 The Cruiser Scharnhorst.
We were only two destroyers, hardy and Havoc. At 5pm we made contact with K force, Renown and eight other destroyers. We then started a search for the German cruisers. At 3am on 10th April 1940 we found and engaged the two Cruisers. As hardy and Havoc took action we missed with two salvoes whilst the Germans tried hard to hit us. Havoc then hit the Scharnhorst aft and Renown was hit but no real damage was done. We lost them in the snow, it was too bad visibility. At 11pm we, Hardy, Hunter,Havoc ,Hostile and Hotspur entered Narvik Fjord, Norway.
H.M.S.Hotspur.
We started action at 11-30pm. We sunk fourteen ships, two submarines, one destroyer and blew up a shore battery. We lost two destroyers, Hardy and Hunter. Our Captain, Warburton Lee was the first one in the war to receive the Victoria Cross. He died after leaving the ship badly wounded in his face. At Narvik Fjord we had to swim ashore. The sea was frozen with snow, the temperature was 38 degrees Fahrenheit below zero. I had shrapnel in my right leg and had to jump from the ship and swim ashore. We swam, and a good job that the place we landed had no soldiers around as their shore battery had been blow to nothing. We then had to walk to a place called Ballengen, fifteen kilometres from Narvik. We started to walk at 8-30am on 11th April 1940 and we arrived at 11-30pm the same day.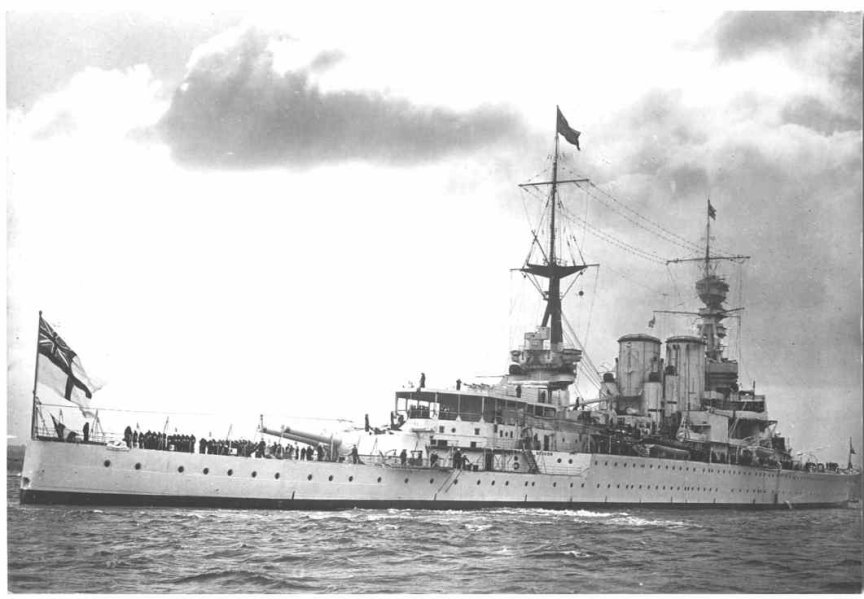 H.M.S.Renown
(In an interview given to a local paper 'It-Torca published on 16 September 2001 Anthony gives more details how he managed to get safely to the shore. Before jumping into the sea he took off all his clothes except for his underwear. He then put on a life raft and jumped into the freezing water. In the meantime the Germans were firing from the shore on all those in the sea. Whilst swimming he heard an officer shouting for everyone to swim ashore, but a few seconds later this same officer vanished as he was hit in the head and drowned. As Anthony was nearing the shore he met Lt. Fawell who was almost exhausted and helped him to get on shore. Once on the shore they noticed that there was a row of barbed wire. They climbed over it and whilst walking they saw a small fisherman's hut and went inside. There was nothing there except for a piece of curtain and Anthony wrapped it around him as he was freezing with cold. In the same hut there was a young sailor about sixteen years old who was holding one hand with the other which was ripped off his body, trying to put it back in place. On Hardy there were five Maltese crew members. Anthony together with Guzeppi Micallef and Tony Biffa walked to safety. At one stage Guzeppi Micallef could not walk further and fainted. Along came some Norwegians and put some ice in his mouth to revive him.)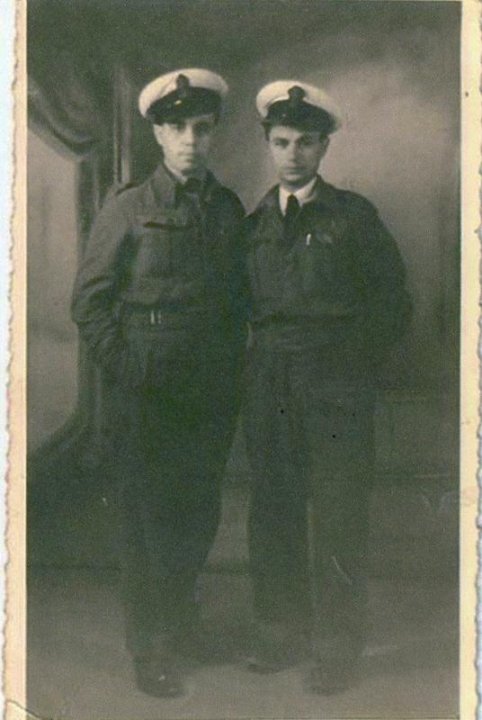 Anthony, on the left, and his shipmate Francis Cauchi.
Everybody was in agony with frostbite, as very few of us had shoes on. We had many wounded. The Norwegians were good to us, they put us in a school and we all lay on the wooden floor. The women came and brought hot water and bandages and they took good care of us. I was lucky as the women who bandaged my leg the next day, took me to her house and I stayed there until the Second Battle took place. She also tried to hide me so that I stayed there for good, but the officer knew I was staying in the house. The family I was with were very nice people. At midnight the officer and four sailors came for me to take me on board Ivanhoe.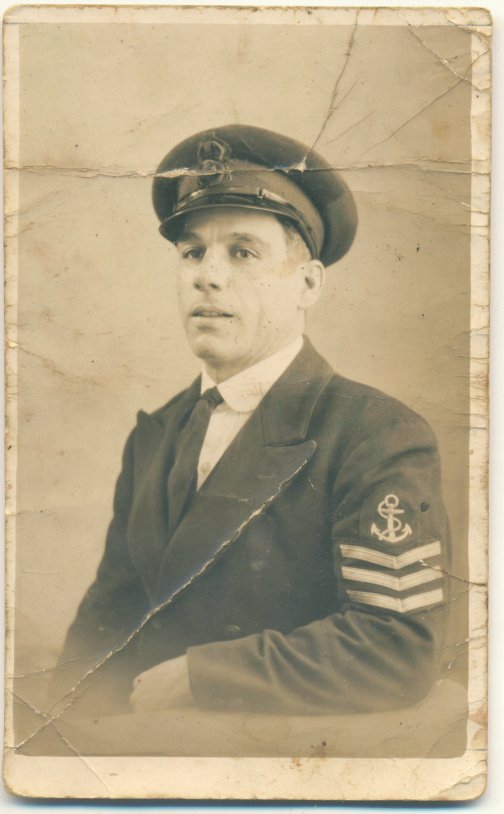 Toni Briffa who was a shipmate of Anthony.
(In the same interview mentioned earlier on, Anthony stated that when he boarded the Ivanhoe he met the other Maltese and they were delighted to see one another once again, and all of them expressed their joy at being so lucky to still be alive. On Ivanhoe it was decided that there was insufficient room for all the survivors so some including Anthony were taken on board H.M.S. Kimberly. Unfortunately she was then ordered back to Narvik to pick up other servicemen and then all of them were transferred to the troop ship Franconia which got back nearly two weeks afterwards . Meanwhile the Ivanhoe had sailed straight back to Scotland and so Anthony learned via the BBC World Service, all about the homecoming of their shipmates and the way they were feted and welcomed back by Winston Churchill)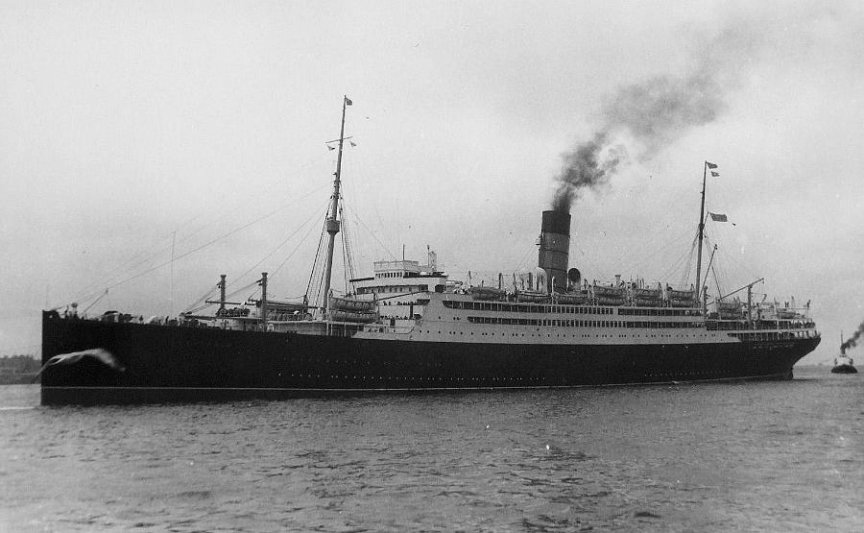 The Troopship Franconia
On the way back in the troop ship Frankonia we had many air attacks until we came back to Greenock in Scotland. We arrived at 7am. As soon as we landed we were taken to the Guildhall for dinner. Admiral Andy gave us a speech, how nice it was to be back in the UK. The first chance I had, I ran to the telegraph office and send a telegram home 'Tony is safe. I had no money for it but everyone in the office wanted to pay. I was dressed in rags and they thought that I was a student, as on that day the students made a Carnival Day. (In the interview to the local newspaper, Anthony reveals that before this telegram was delivered, his family and friends paid for Masses and special prayers to be said in repose of his soul, as was the normal custom in the Roman Catholic Church here in Malta, because all of them were certain that Anthony was dead) We left Greenock next day for Plymouth. We arrived at Drakes barracks, Devonport at 2-30pm. We had been medically tested and given new uniforms and a complete kit. We stayed in the barracks for a few weeks.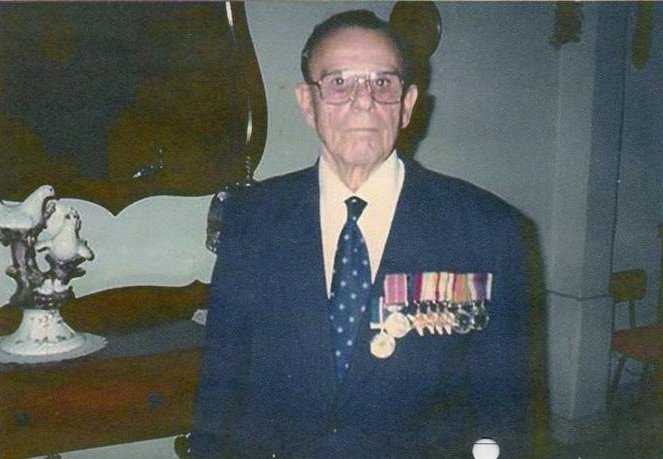 Anthony Ronayne B.E.M
Anthony spent twenty five years in the Royal Navy, joining in 1939 at the outbreak of the war and left in 1967. The latter part of his service was as a training instructor at St.Angelo. He was awarded the British Empire Medal (BEM) for gallantry during the war, when his actions in Bari, Italy, saved lives.