Other common finds are numerous types of Anti-aircraft artillery (AAA) shells. The older ones are from a derivation of the 1880's pattern "Maxim" automatic machine gun and were called the 2 pdr. Pom Pom. These guns were fitted to warships up to and during WW2 by which time they were obsolete.
Pom Pom Gun
They were superseded by the much more effective 40mm. L40/60 Bofors Gun. Other, newer, larger sized AAA can be found, but as the self destruct fuse has obviously not operated then they are, again, best left alone.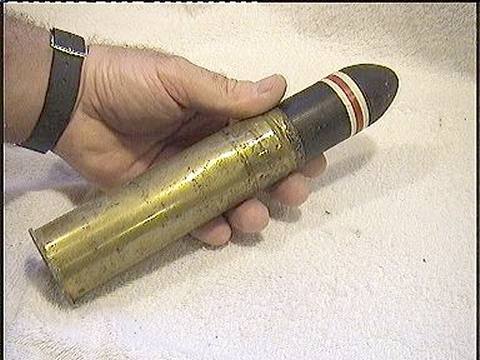 2 pdr. pom pom round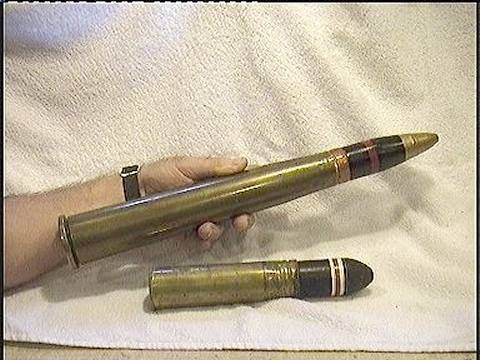 Comparison between 40mm. Bofors (top) and 2 pdr.Pom Pom (bottom).
2 Pdr Pom Pom suffered from frequent jamming problems and it became the norm to issue a large mallet with each mounting in order to give the offending breech a "Seamanlike" whack to free the guns mechanism up again.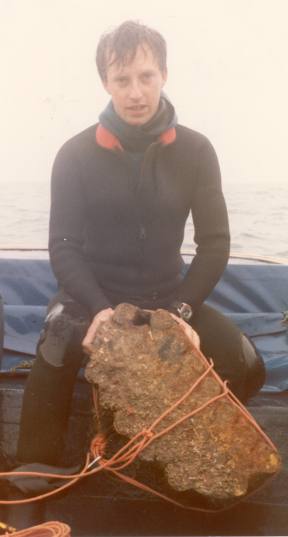 A concreted mass of 2pdr. shells from a wreck near the Poulmic.
Some of the wrecks around Plymouth used to have huge quanties of 2pdr. shells, but most have now been cleared away. Even so it is not unusual to still find one.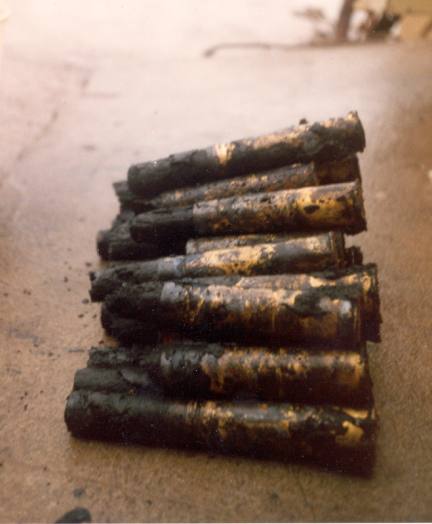 The same shells chipped out.
The shells still have plenty of cordite in them so beware.