I am grateful to Sam Mc bride for the following information and photo. The man who tragically lost his life in the Sunderland, just prior to receiving his VC was his uncle, Captain Frederick Thornton Peters, VC, DSO, DSC and bar, DSC (US) RN. He became Canada's most decorated Naval Officer. His career in two world wars reads like something out of a Boys Own Adventure. You can read his full story at the link below.
www.navalandmilitarymuseum.org
His VC however, was awarded for taking charge of the most dangerous mission in the Allied invasion of North Africa – an audacious attack by a mostly American force in two former U.S. Coast Guard cutters to secure Oran harbour in the French colony of Algeria for the invasion. Landings at 1 am on Nov. 8, 1942 on beaches west and east of Oran by American troops had met little resistance from French defenders, but two hours later they reacted with full force from Oran shore batteries and warships moored in the harbour when Peters' ship HMS Walney along with HMS Hartland broke through a boom of logs, chains and barges and proceeded towards their goal of taking over French warships and port facilities with commandos.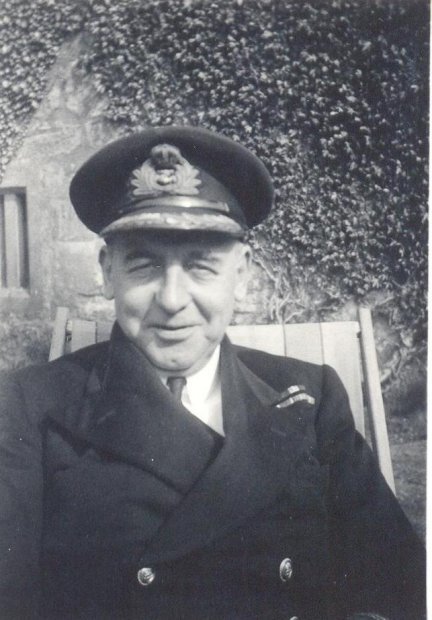 Capt.Frederic Thorton Peters. Photo courtesy of Sam McBride.
Despite suffering 90% casualties and facing point blank fire from all directions, Peters was able to direct his ship for a mile and a half through the narrow harbour and land Walney beside its target berth. At great personal risk, he assisted with the landing lines in the front and back of the 250 ft.-long ship. Wounded in the shoulder and blinded in one eye, he was taken prisoner along with fellow survivors. Two days later he was freed by American troops, who had captured the city, and carried through the streets of Oran in triumph.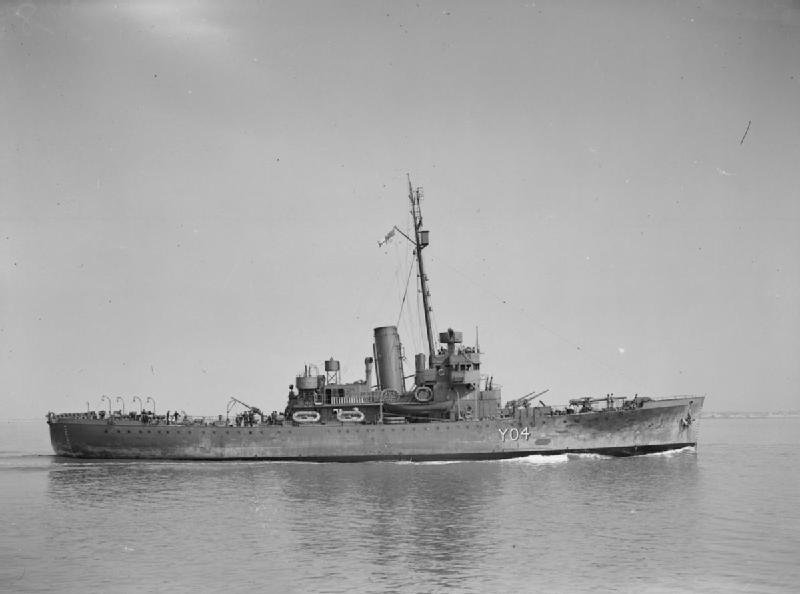 H.M.S. Walney
Tragically, three days later, on Friday, November 13, 1942 he died when the Sunderland flying boat transporting him from Gibraltar back to England encountered fierce headwinds and then heavy fog and instrument failure that resulted in the plane crashing into Plymouth Sound, flipping over and splitting apart. The 11 Royal Australian Air Force (RAAF) crew members miraculously all survived the crash, but Peters and the four other VIP passengers died, either from the impact of the crash or from exposure in the water. Unhurt in the crash, the pilot, Flight Lieutenant Wynton Thorpe, found Peters still alive in the water and valiantly tried to drag him to safety as he swam to a breakwater, giving up in exhaustion after about an hour when it was obvious that Peters was dead.A rescue boat from shore arrived about half an hour later to pick up survivors. For his part in the action at Oran, Algeria Frederic Peters posthumously received both the Victoria Cross and the U.S. Distinguished Service Cross,the highest honour the Americans bestowed on foreigners. Sam McBride writes,You might be interested in these scans of the notifications my great-grandmother Bertha Peters received of death of her son F.T. Peters. These link the story of Fritz Peters with the story of the flying boat crash pretty well.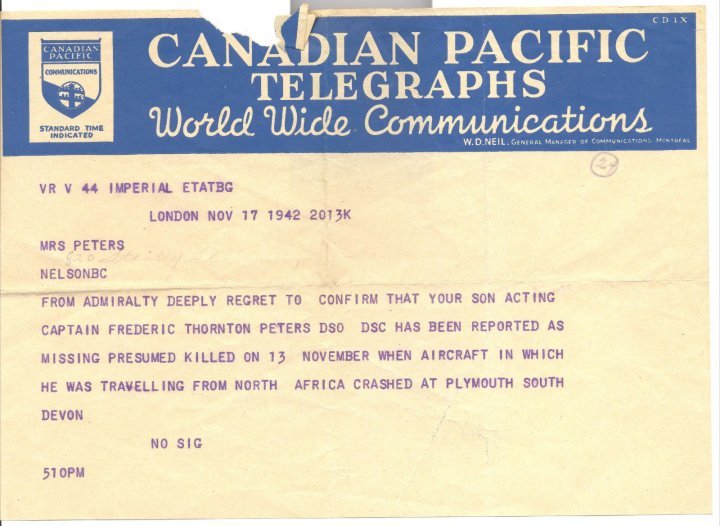 Scans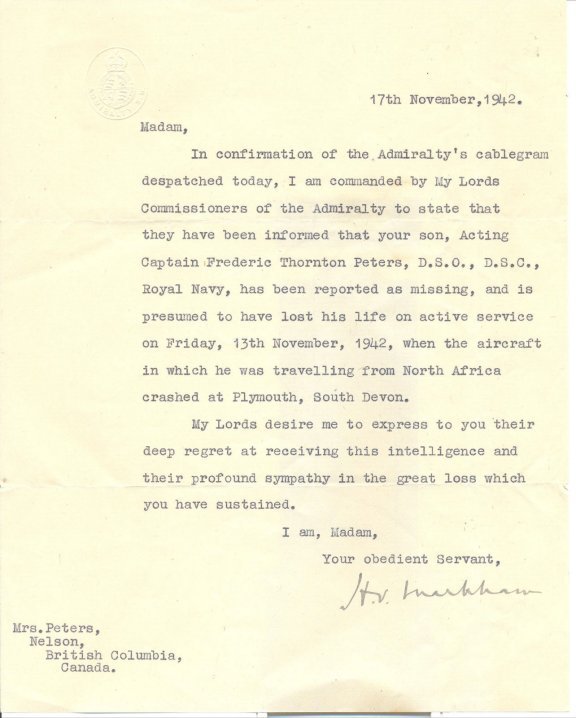 Scans