If you drive from Rame Head back towards Tregantle you will come across Freathy and a large car park. Now don't go down the path opposite because at the bottom are some steep rocks that block your entrance to the bit of beach you need. Instead, come out of the car park and turn left and walk up the road about 400 yards where you will see a footpath clearly marked. This will take you down to near Withnoe Point which is were, at low tide, you will find the remains of the steam trawler Chancellor half buried in the sand. So what happened to her?
Looking back to Withnoe Point.
On Monday 15th January 1934, the steam trawler Chancellor set sail from Plymouth bound for a few days fishing around the Eddystone. On the Wednesday the weather had got increasingly worse, and the Chancellor set off for home surrounded by thick fog and in the teeth of a south westerly gale. After a couple of hours the skipper, who could not see his hand in front of his face, was amazed to hit a rock.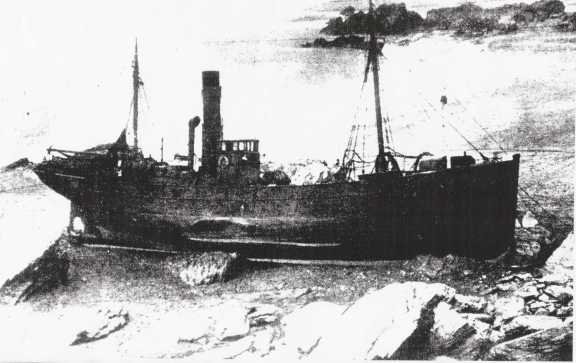 The Chancellor.
Actually he had hit the bottom of Withnoe Point near Portwrinkle. Luckily the boat got wedged in between a gully which stopped it being completely turned over by the mountainous waves. The skipper ordered all eight of the crew on deck and let off all his flares. Fear full that they had not been seen, he then ordered all the bedding to be burned, and most of the crews clothes as well.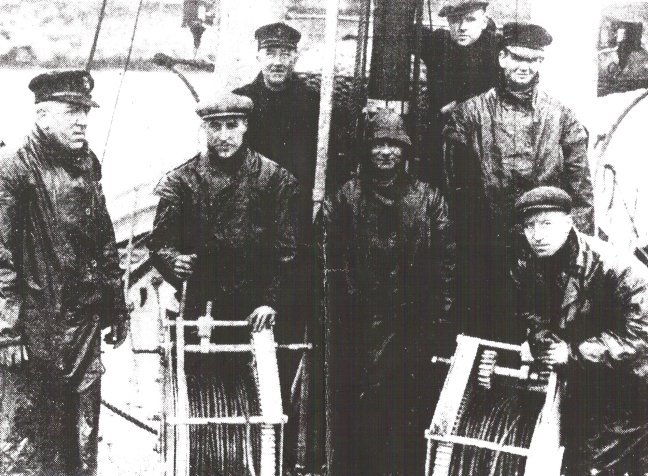 The crew of the Plymouth lifeboat 'Robert and Marcella Beck.
The Plymouth Lifeboat turned up, but in the huge surf could not get close enough to get the men off. Fortunately the Portwrinkle Livesaving Crew managed to rig up a breaches buoy, and were so efficient that they managed to get all the crew off in under an hour. For the Chancellor however there were to be no miracles. Soon she went to pieces and her remains were scattered along the beach where you can still see them today.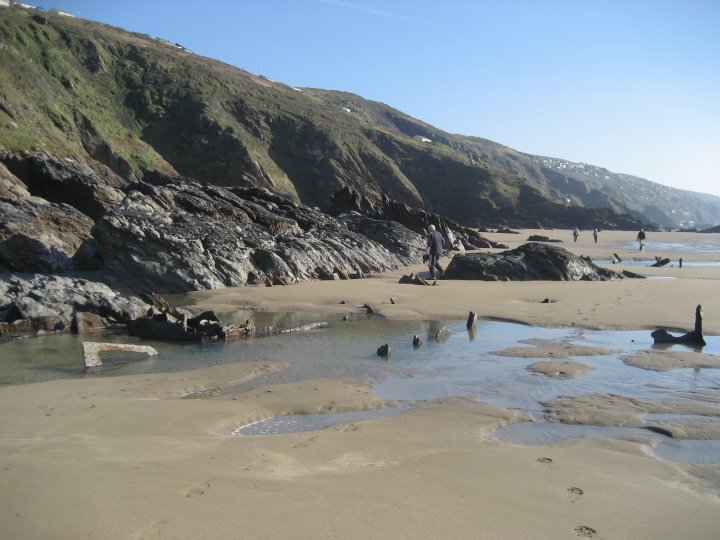 There is still quite a bit of wreckage buried deep in the sand.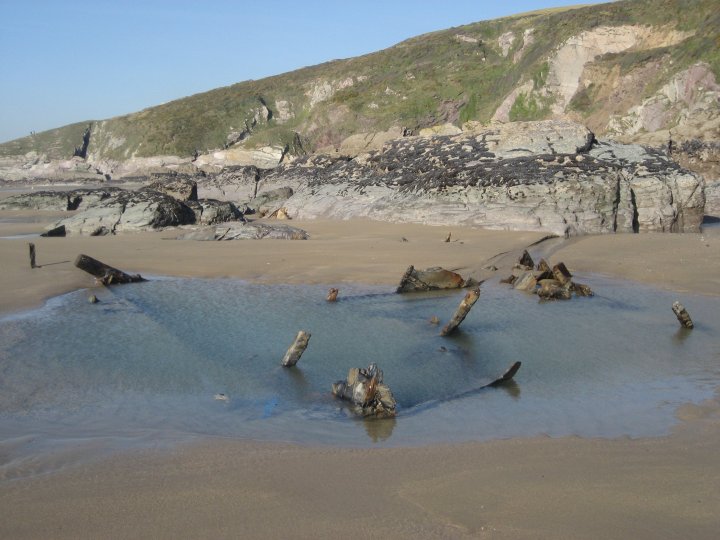 There is still quite a bit of wreckage buried deep in the sand.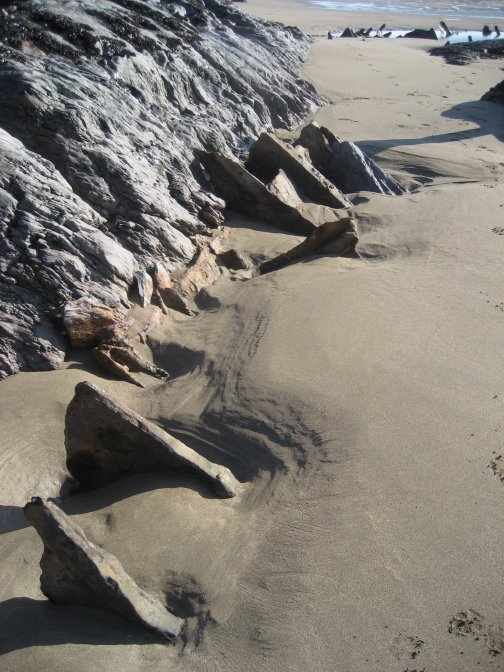 There is still quite a bit of wreckage buried deep in the sand.