The Clan Stuart was built on the turret deck principle, which was designed to over come the restrictions of the Suez Canal. By building the sides of the ship about ten feet higher, it meant that the vessel would have a much larger carrying capacity. However in any sort of swell it made the ship roll in a most frightening manner.
The Clan Stuart arrived in Simond's Town on the 21 November 1914 from St. Helena and anchored in the Bay.The weather soon deteriorated, and a severe south east gale blew up which caused the Clan Stuart to drag her anchor.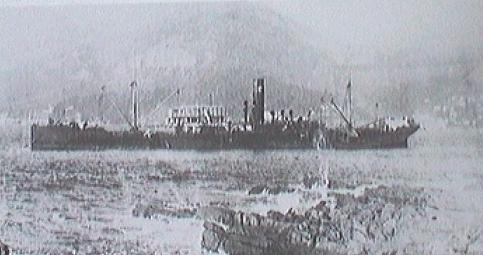 The Clan Stuart aground.
Unable to put another down ,or to get the existing anchor to hold fast, she was gradually driven towards the shore where she eventually ran aground.
The Clan line directors were confident of getting her off and soon Captain Barnes of the Glasgow Salvage Company arrived with all his salvage gear. All his efforts were hampered by bad weather, and although he managed to stop most of the leaks, a heavy swell had set in which seriously damaged the ship, and undid all his work.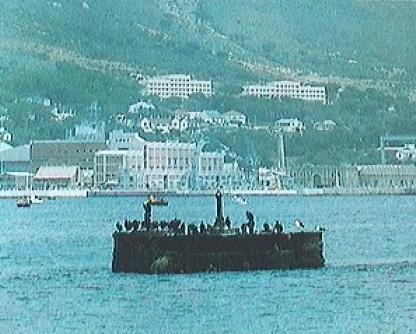 Only the cylinder tops remain.
The crew had been on board now for four months, and in the light of the circumstances the salvor's advised the owners to abandon the ship. They were reluctant to do this and proposed one last effort. A wooden coffer dam was built around the damaged plates.
Unfortunately when the vessel was refloated the wooden coffer dam collapsed and the engine room flooded. The ship was lost and abandoned to its fate.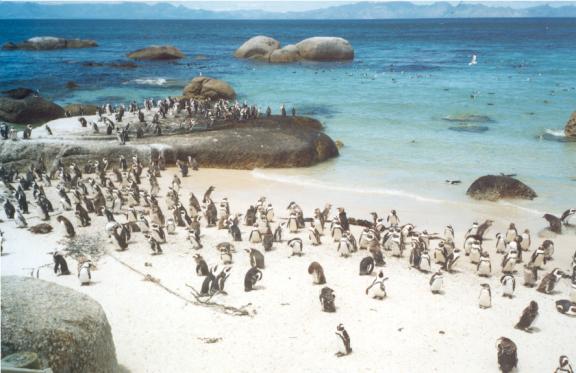 The 'jackass' or Cape penguins.
Today all that is left to see are the cylinder tops lying about 50 yards offshore.
While you are here pop along to ' Boulders ' and see the famous jack ass penguins.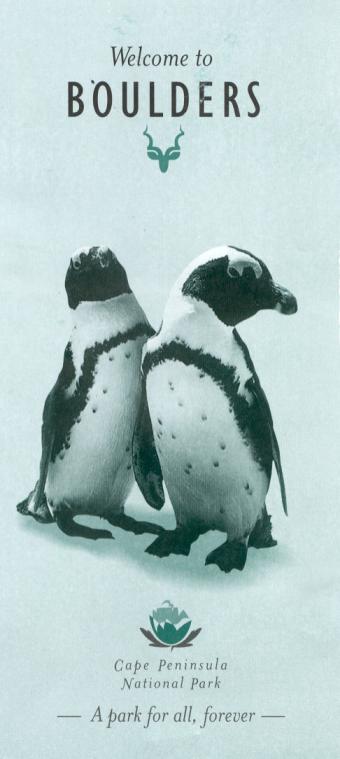 Welcome.
South Africa Shipwreck Trail