Crackington Haven is a small village on the North Cornish coast situated between Bude and Boscastle, and easily reached from the A39. Once it was a small port importing limestone and coal and exporting slate and local produce. As the other ports in the area like Port Isaac increased in importance Crackington Haven declined and became a sleepy seaside village. In the terrible floods of 2004 that almost destroyed Boscastle, Crackington Haven fared almost as badly with its main bridge being washed away and many of the houses and the local pub being severely damaged. However all is mostly repaired now, and you would hardly know it had happened.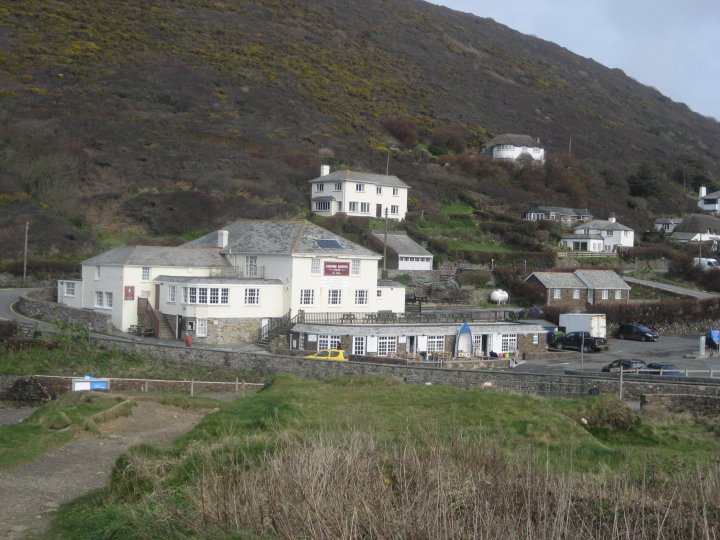 Crackington Haven.
To the right of the small beach is 'High Cliff' with a sheer drop of 735ft which takes its name from the fact that it is Cornwall's highest cliff. Apparently Thomas Hardy used to love to walk all around this area. Our E boat thankfully, is to the left of the beach in Tremoutha Haven about half a mile from Crackington Haven. The Coast Path is well signed and at low tide you can see the E boat remains from the top of the cliffs. If you want to get down to the beach to have a good look it won't be easy. There are no paths leading down, but at a very low tide you can just about walk around on the rocks from Crackington Haven.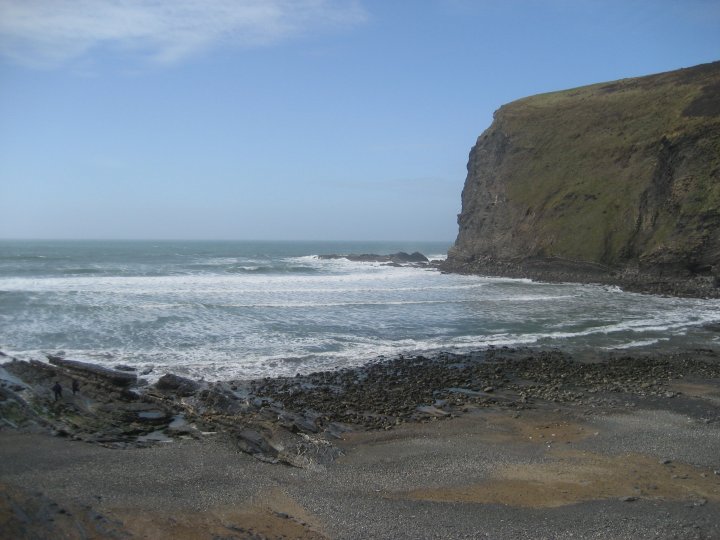 High Cliff
Failing that, go past the remains until you come to a wooden bridge over a small river (more a trickle) and clamber down there. It is not for the faint hearted because the cliffs are very steep, so if in doubt, don't bother. Once on the beach you will find it more of a boulder field which makes for tiring walking but once you get to the debris field its well worth it. There are three huge engines, a prop shaft and some gearbox and crankshaft assembly's all grouped in one area. Scattered around are various bits of metal almost hidden amongst the rocks.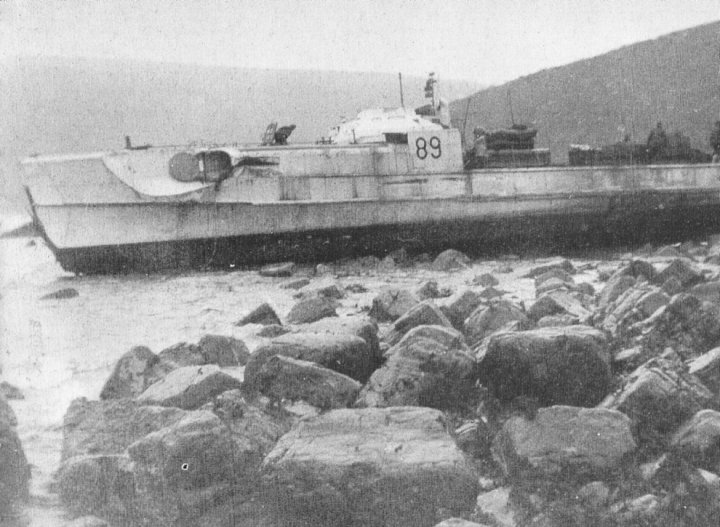 S 89 aground
As you contemplate the strenuous return journey it might seem a lot of effort but the views from above and below the cliffs are stunning, and the rocks have some really interesting markings on them showing where the rock has been forced up under huge pressure. Once you get your breath back its well worth walking up to the top of 'High Cliff'. You will see immediately why Thomas hardy loved it so much.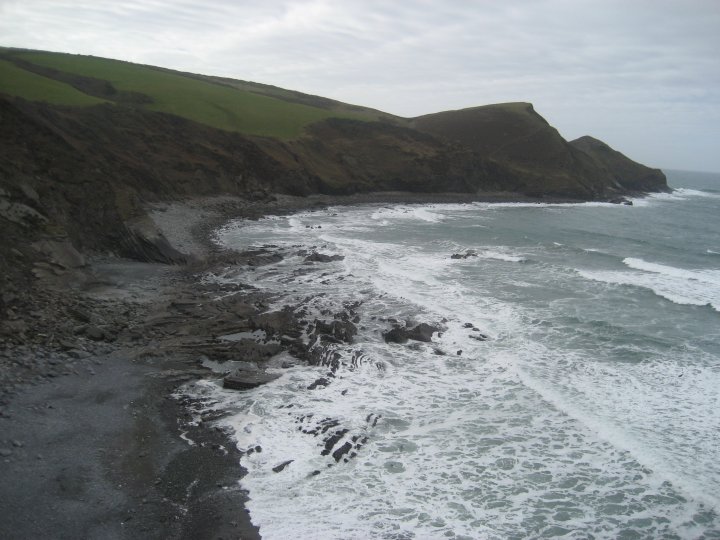 You can see the remains in the far bay from the cliffs.
After all that exercise you will be ready for a spot of lunch and the local pub The Coombe Barton Inn is just the place to go. Parts of the pub are over 200 years old and it was originally built for the 'Captain' of the slate quarry. Try one of their great pasties washed down with a pint of Sharpes Doombar, it will make your legs ache a lot less. All in all a good day out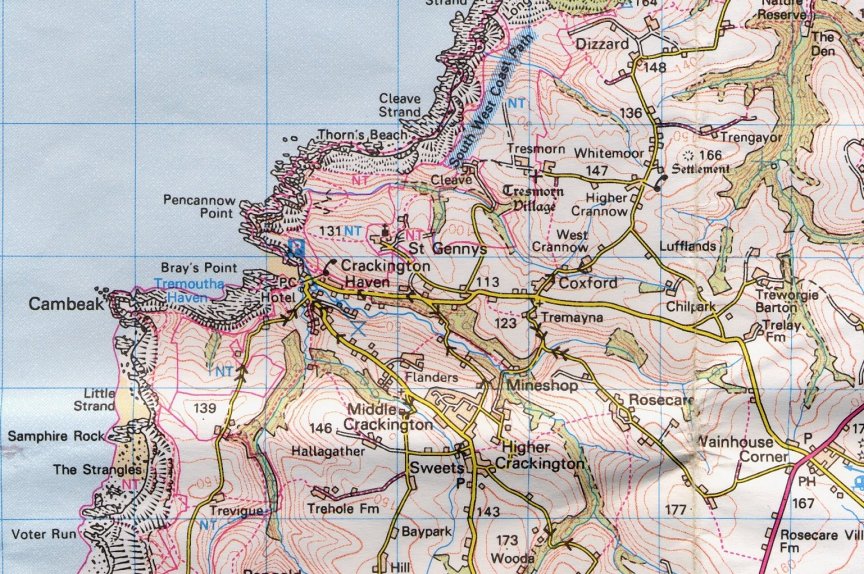 Maps of Tremoutha Haven and Crackington Haven.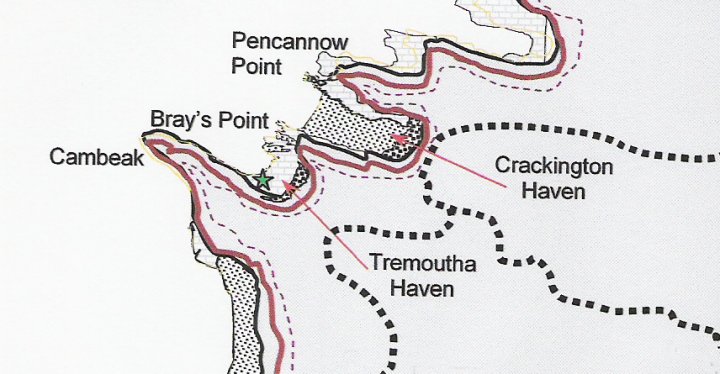 The green star is the wreck.
History of the S 89
S 89 was one of sixteen S boats ( it means Schnell-boote, only us Brits call them E boats, a catch all name for 'Enemy Boats' ) ordered by the German navy on 3 Jan 1941 from the shipbuilder F. Lurssen of Vegesack in Bremen. She was nearly 35 m long, 5.28 in the beam and displaced 112 tonnes when fully loaded. She was made of timber over an aluminium alloy frame, had three huge Daimler Benz engines each developing 2050 hp driving three shafts, and had a top speed of 39 knots. The S 89 was armed with four torpedos, two guns, one back and front and some machine guns. A very tough customer indeed.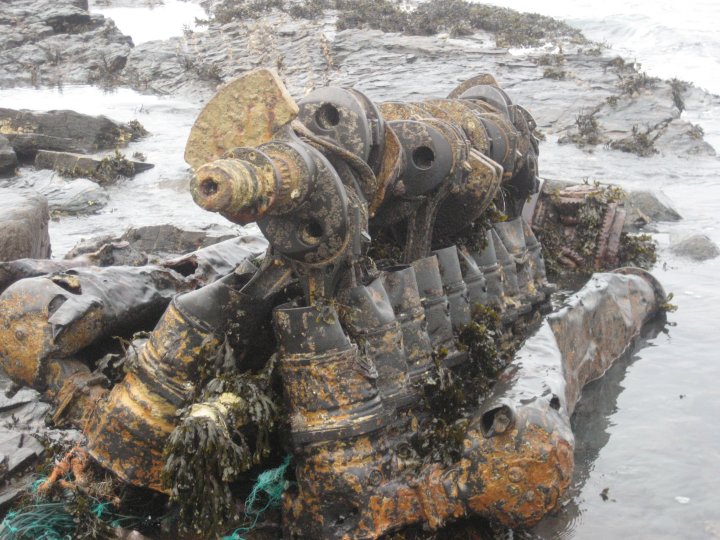 One of three engines to be found.
After working up in the Baltic in 1943 she was assigned to the 2nd S Boat Flotilla working mainly out of Ijmuidn, but also Ostend and sometimes Cherbourg. One night in Oct 1943, S 89 was in company with some other S boats off Cromer when they were surprised by the destroyer H.M.S. Worcester and S 89 was damaged in the ensuing fight. However she got away and was repaired in less than ten days and was ready for another round of dangerous encounters in the North Sea. In 1944 things were getting a bit fraught in the Black Sea and Admiral Donitz decided to send four S boats including S 89, to bolster up the German naval forces there.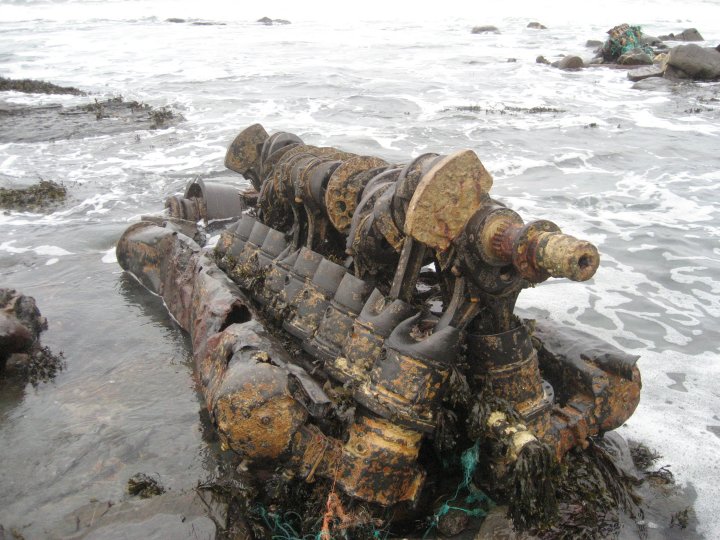 These engines developed 2050hp.
In order to get to the Black Sea the boats faced a daunting journey by river and land. They started at Hamburg, first off all having their engines and all other main equipment removed to lighten the load on the road journey. The boats were then towed up the River Elbe to Dresden where they were loaded onto massive eight axle trailers for the start of their 450 km journey overland to Ingolstadt in Germany. Here they were off loaded into the River Danube and towed to a shipyard at Linz in Austria where all their engines and main fittings were replaced. By July the work was completed and the convoy of S boats left the boatyard to continue their 1250 km voyage down the Danube to the Port of Sukina on the Black Sea.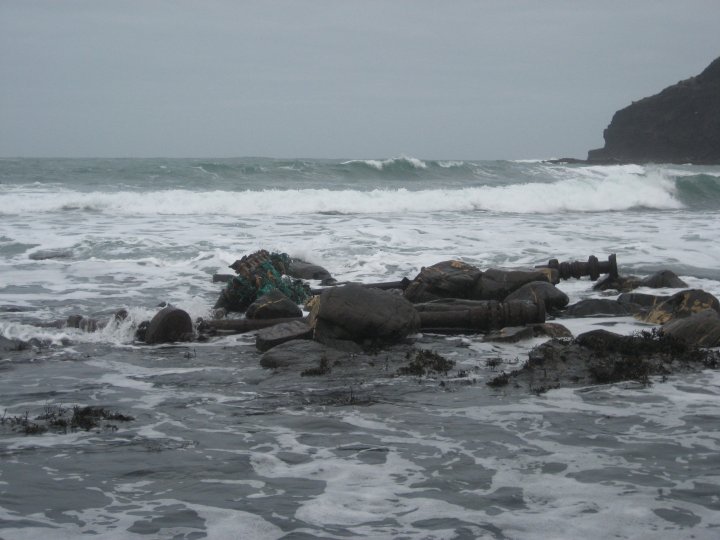 The main debris field.
Unfortunately for Donitz as the boats were on the last leg, the Russians renewed their offensive against the German and Rumanian forces. So fierce was the battle that the Rumanians capitulated and the S89 became involved in helping to fight a rearguard action. Another boat S 86 was mined and severely damaged but S 89 managed to take her in tow and successfully evaded the Russians to get them both safely back to Linz. She then did the same journey in reverse ending back at Hamburg where she joined the 1st training Flotilla.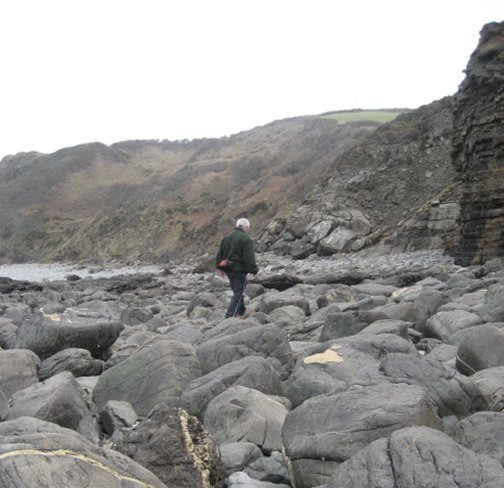 Big boulders make for tiring walks
Not much is known about the rest of her service, but since she was operating in the Baltic and the war was coming to its end, it's more than likely that she spent most of her time evacuating German troops and civilians ahead of the advancing Russian army. At the end of the war she surrendered herself, probably at Willemshaven, and as a war prize proceeded under her own steam across the North Sea to H.M.S. Hornet which was acting as a central depot for all these craft.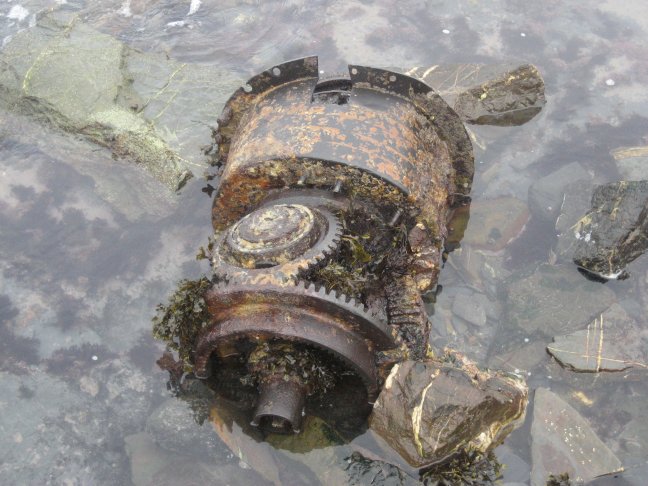 Part of a gear box?
With no real use for her the S 89 was going to be taken out and used as a target. To this end she was on tow to Wales, when on the 5 Oct 1946 she broke free of her tow in heavy weather and ran ashore in Tremoutha Haven. Before she could be re-floated more bad weather pushed her further up the beach and she started to break up and soon became a total loss.