It always amazes me how many echoes of history lie hidden away in little country churchyards deep in the Devon and Cornwall countryside. One such memory is contained within the confines of the 12th century church of St. Nicholas and St. Cyriac in the village of South Pool near Salcombe, Devon.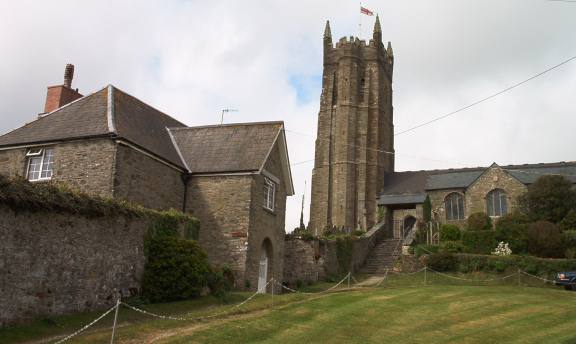 The Parish Church of St Nicholas and St Cyriac.
Mounted on one of the church's walls is a bronze tablet commemorating the death of John Aubrey Froude R.N. a Midshipman who died on board H.M.S.Cressy in 1914.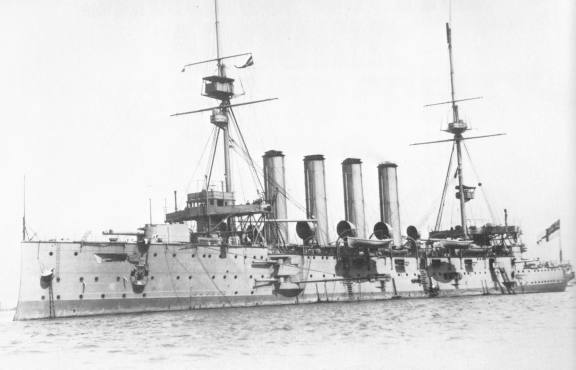 H.M.S.Cressy.
He was sixteen years of age. The sinking of the Battleship Cressy, together with the Battleships Aboukir and Hogue on the 22 September 1914 was a disaster in itself, but was made all the more significant because it ushered in the dawn of a terrible new weapon, the submarine.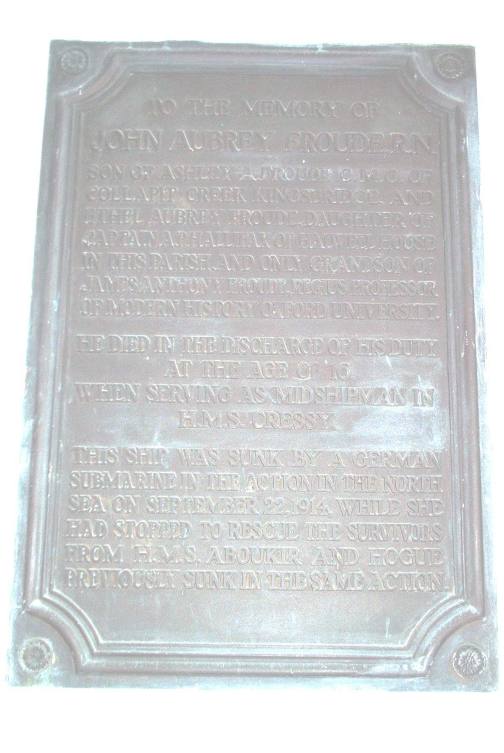 The Plaque reads:
To the memory of John Aubrey Froude R.N. Son of Ashley Froude C.M.C of Collapit Creeck Kingsbridge and Ethel Aubrey Froude daughter of Captain A.P.Hallifax of Halwell In this parrish and only grandson of James Antony Froude Regus Professor Of modern history Oxford University He died in the discharge of his duty At the age of 16 When serving as midshipman in H.M.S.Cressy This ship was sunk by a German Submarine In the action in the North Sea on September 22 1914 while she Had stopped to rescue the survivors From H.M.S. Aboukir and Hogue Previously sunk in the same action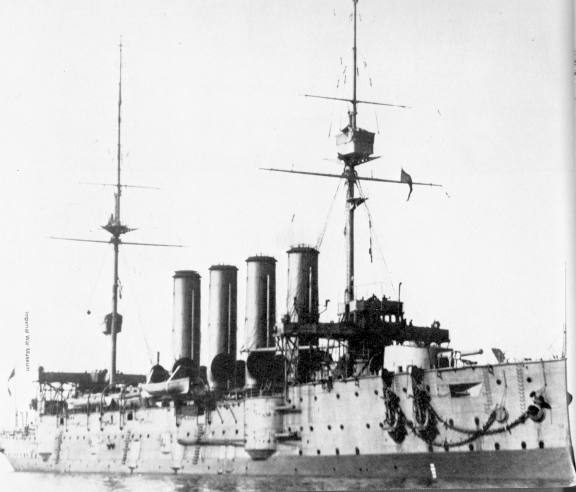 H.M.S.Aboukir.
At the outbreak of the First World War all the great sea powers had submarines in their fleets, but it is fair to say that virtually all the Navy's despised them and nobody had any real idea of their deadly potential.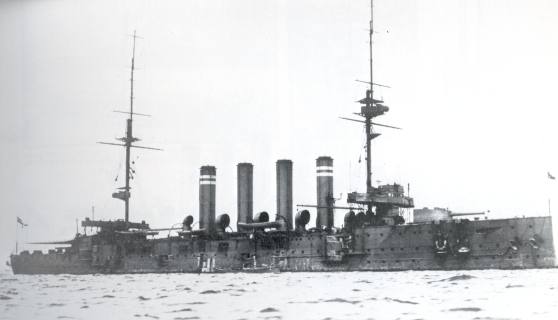 H.M.S. Hogue.
All this changed on the 22 September 1914 when Otto Weddigen in command of the German submarine U9 came into contact with three British battle cruisers, the Hogue, the Aboukir, and the Cressy. Weddigen sunk all three in under an hour causing the loss of 62 officers and 1085 men.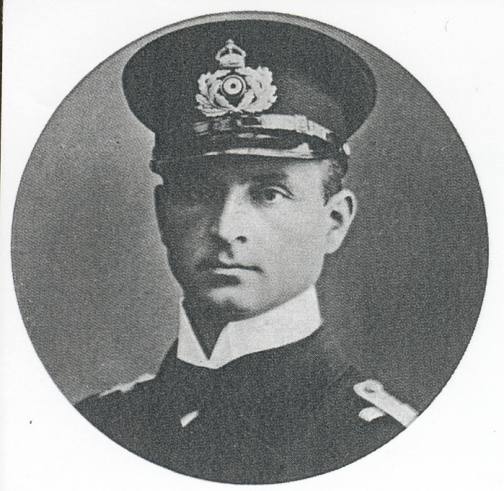 Leutnant Otto Weddigen.
In that one hour Weddigen in his primitive submarine had inflicted more causalities on the Royal Navy than Nelson's fleet suffered at Trafalgar. In sinking these three cruisers Weddigen brought home the awful reality of submarine warfare. Naval warfare would never be the same again.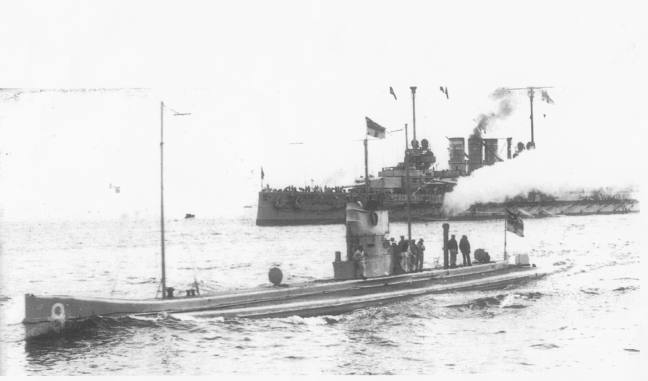 The Submarine U9
Weddigen returned to a hero's welcome, was promoted and given a new submarine. But his luck was not to last. Two months later in command of his new submarine U29 he was rammed by H.M.S. Dreadnaught and sunk. There were no survivors.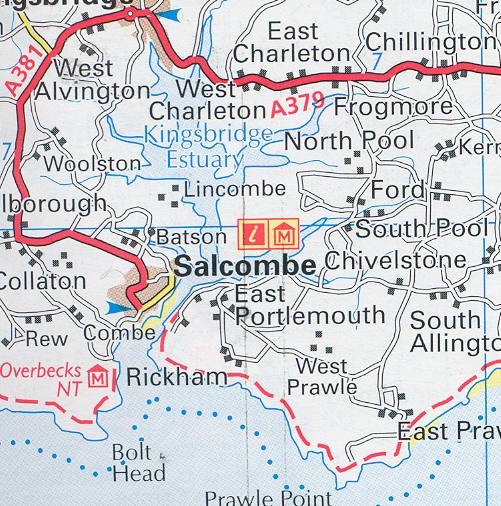 Map of Area.
---

If you want to learn more about Otto Weddigen and how the submarine developed, try this video.