I am extremely grateful to John Avery for this story about his Dad. It's these little forgotten details that round out the whole event. My father Frederick Gordon Avery was a leading stoker on HMS HARDY. Paymaster Stanning ordered my father to sabotage documents in the ship's safe so they would not fall into enemy hands. My father brought up a bucket of oily bilge water and having topped up the safe with oily rags poured the bucket of water over the contents and threw the key overboard. He took care of AB Francis John [Jack] Good who had lost an eye and three fingers in the action and was a non swimmer. They were given shelter and clothing in front of a big log fire in a barn. Jack was evacuated with the first batch but my father and some shipmates were taken overland away from the village as the local's feared reprisals if the Germans searched local properties. My father and Jack survived and both men met up and remained firm friends and the family bonds endure to this day.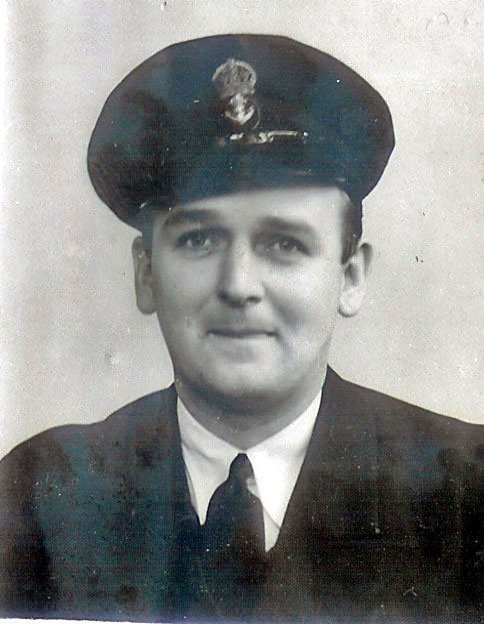 Frederick Gordon Avery
I research genealogy and on a visit to the National Archives at Kew, I found a file on the recovery of the safe from HMS HARDY. Some locals went on board before she finally sank and with great effort managed to get the safe ashore. One of the locals buried it in his land and at the end of the war, disclosed his secret to a visiting RN warship. In 1947 a submarine was despatched to bring the safe back to Chatham. A long wrangle ensued. The Norwegian was looking for a reward, arguing that he would probably have been shot by the enemy, and the Admiralty arguing that it was British government property that had been illegally removed from the ship. In typical civil service fashion the file got bigger as both sides argued their case.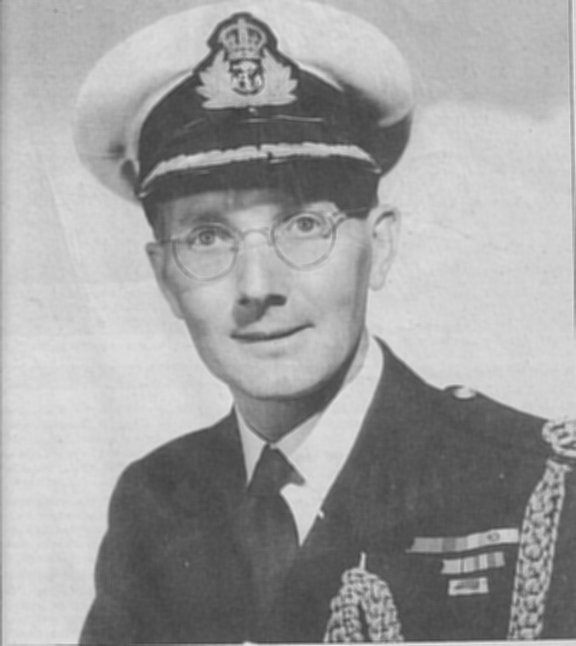 Paymaster Stanning. Photo Rosemary Barnes
Eventually the safe was brought back to Chatham in the submarine and two locksmiths were engaged to gain entry. To my amusement the report read that there was a most obnoxious smell and thick oil stains made all the contents unreadable. My father died in 1974 and it was after that time that I made the discovery at Kew but I am sure that he would have enjoyed the ending to the story of the safe.