Another ship to be stranded in the Christmas hurricane of 1912, was the 62 ton Newport ketch Johnny Toole. She fetched up on the rocks by Queen Anne's Battery and for a while it seemed as if she would become a total loss. But the Johnny Toole, which had been built at Bideford in 1886, was made of sterner stuff.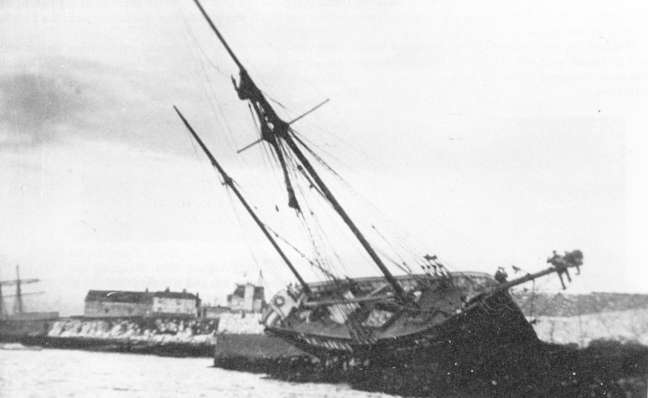 Aground in the Cattewater.
Her cargo of cement was removed and the holes in her hull were patched up enough to enable her to be floated off the rocks so that lasting repairs could be undertaken.Soon she was back at sea and carried her cargoes uneventfully for another six years until a German submarine caught and sunk her off Carnsore Point on 29th April, 1918.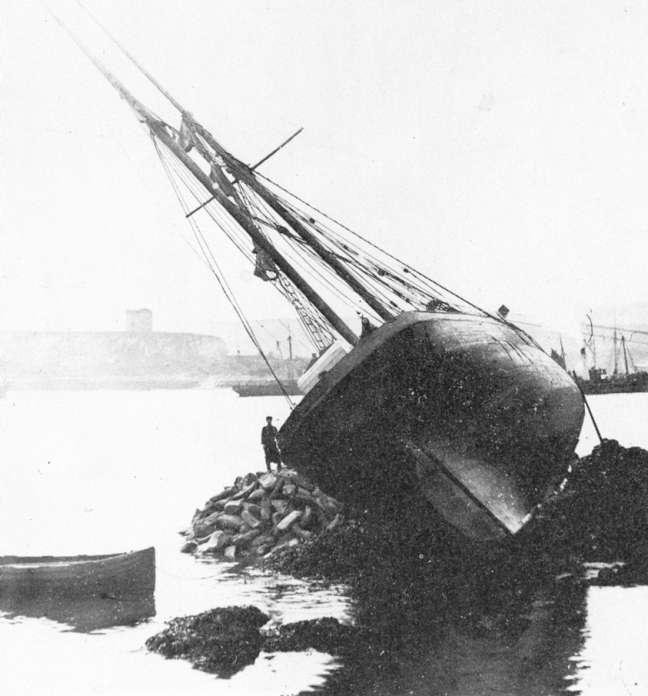 Unloading the cargo.