On 20th September, 1930, the steamer Umberleigh was swept ashore at Bovisand Bay by gales which reached nearly eighty miles an hour. She was returning from Antwerp to Barry, in Wales, when disaster struck, and the fact that her holds were empty at the time most probably saved her from becoming a total loss.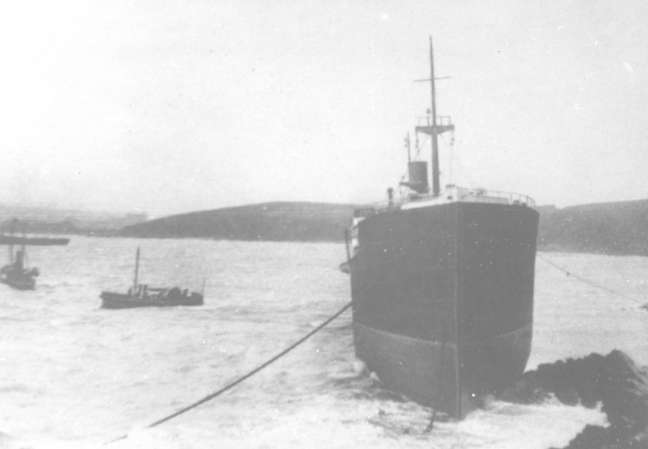 The Umberleigh aground at Bovisand.
The Plymouth Lifeboat managed to take 18 of the 34 crew off the stricken vessel and later stayed within calling distance whilst tugs managed to haul the Umberleigh, relatively undamaged off the rocks.