Actually this is now resting on the bottom but shows quite clearly. The dock was built in 1928. The idea was that she went out to the whale catchers in the bay and they towed the whale carcasses onto the partly submerged dock.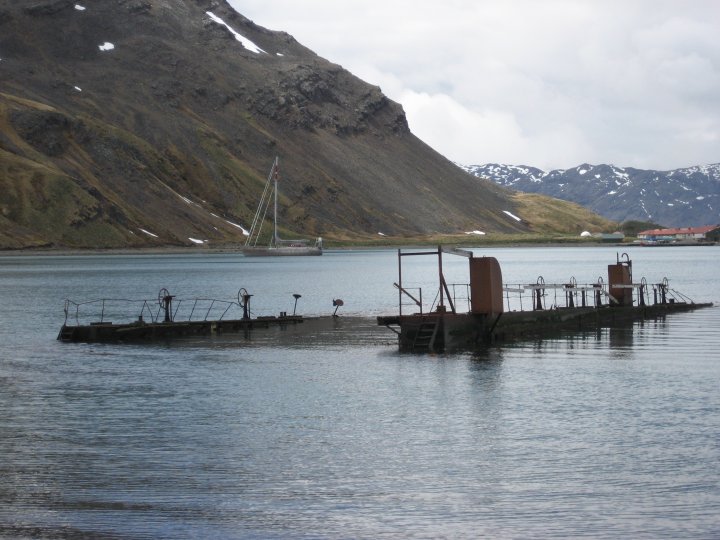 The Floating Dock.
This was then towed back to the slip where the whale was dragged of with heavy hooks and chains and cut up on the slip. Made the whole process of unloading quicker, and let the Catch boats get back to the whales.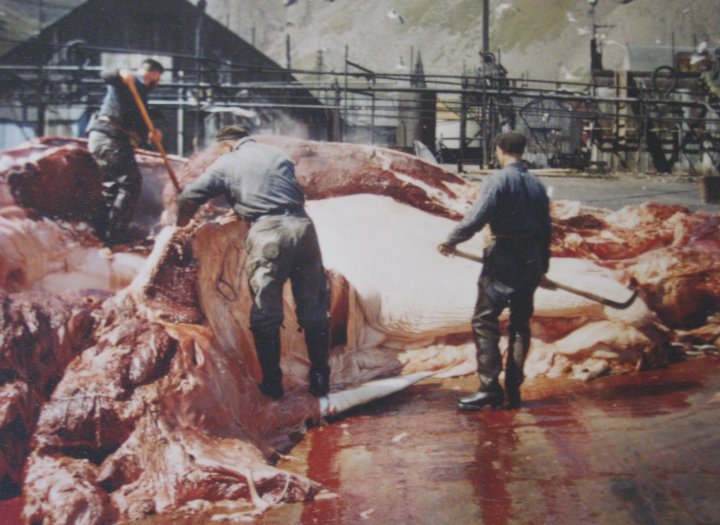 Carving the whale up on the slip.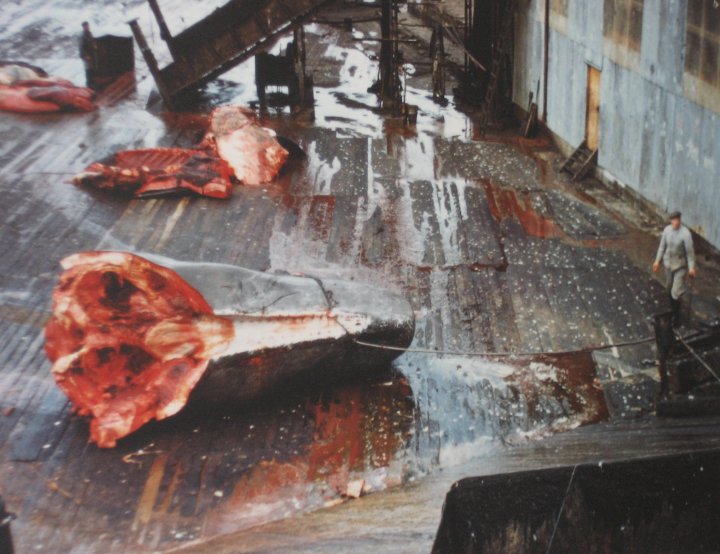 Gives you some idea of the size of these whales.