I have always wanted to go to Gritviken, as it is were the great Polar explorer, Shackleton is buried (see my article about him in the Tombstones section.) Also the abandoned whaling station is very evocative of those (not so) far off days. That sort of existance seems a world away from me popping in on my cruise ship.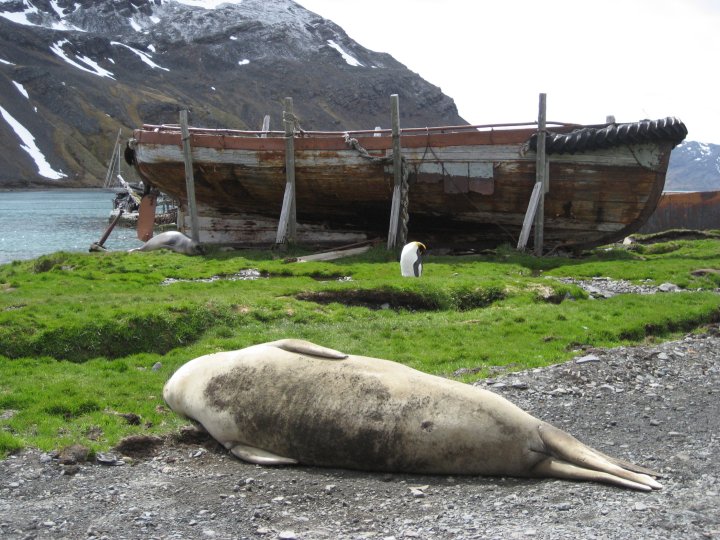 Elephant seal by rotting workboat.
All around are the rusting remains of old processing plants and of course the wrecks of the old whalecatchers. The area also abounds with elephant seals, fur seals, penguins and a huge amount of birds.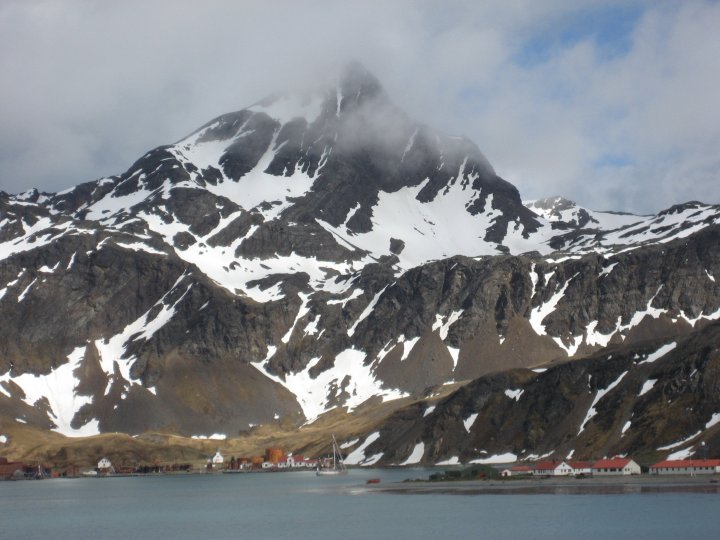 Gritviken, nestling at the foot of the mountains.
Its a stunning place with dramatic scenery. We were here in the summer with only small ice bergs in the bay. But in winter we would have been lucky to get ashore, as the ice comes right out and the buildings are almost buried in the snow.
The Whalecatchers Albatross and Dias