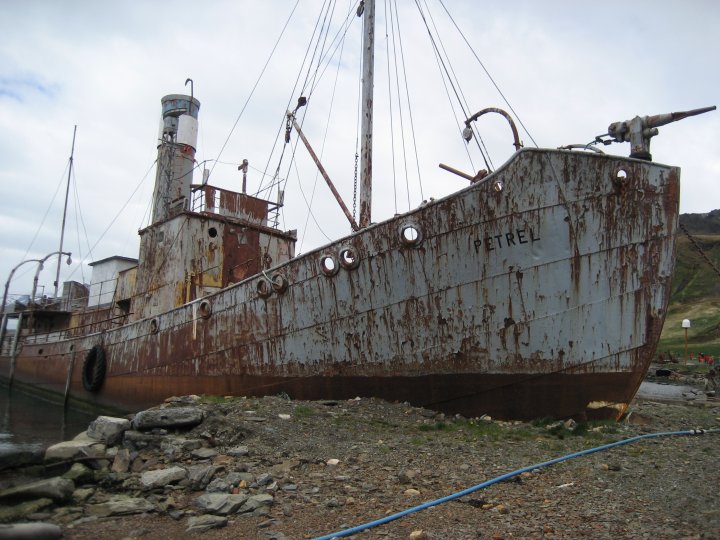 Whalecatcher Petrel.
The whale catcher Petrel (245 tons and 115 ft) was built in Oslo, Norway in 1928. She was one of the first whale catchers to have a catwalk so that the gunner could run from the bridge to the harpoon gun. She was converted for sealing in 1956 and the gun and catwalk removed. (the gun on it now is a recent addition). Each summer the Petrel visited the beaches around South Georgia and collected the cargo's of seal blubber.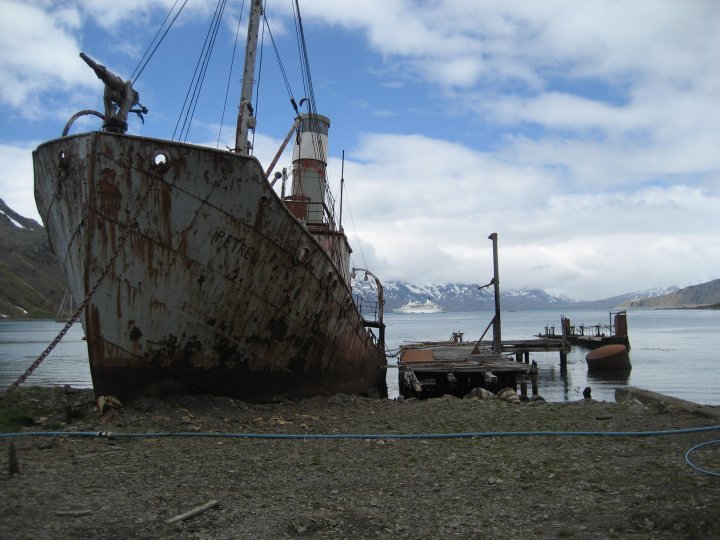 Petrel with part of the floating dock showing.