Albatross: This ship was 210 tons and 107 ft long, and was built in Svelvik, Norway in 1921 as a whale catcher, but was later converted to sealing.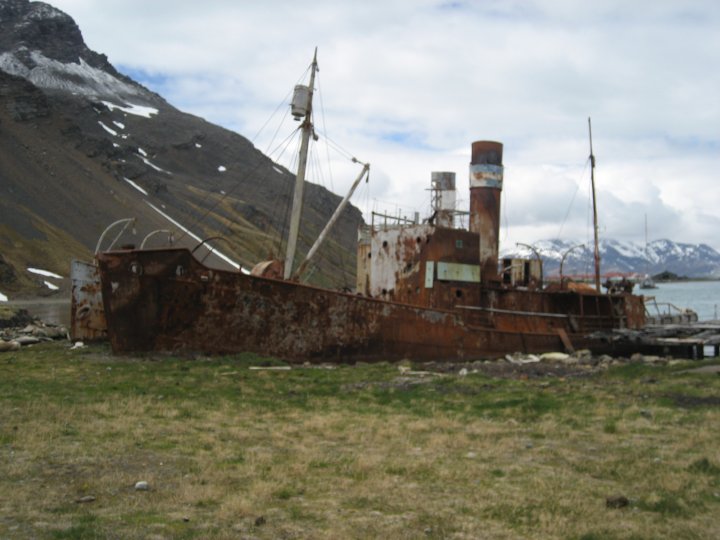 Albatross
Dias: This boat is an historically important vessel. She was built as a steam trawler in Beverly, England in 1906, and was originally called the Viola. She was 108 ft long and 167 tons. At first she worked out of Hull, but during the First World War she was commandeered for minesweeping and patrol duties in the North Sea. After the war she was sold to Norwegian owners and renamed Kapduen and became one of the first Norwegian trawlers.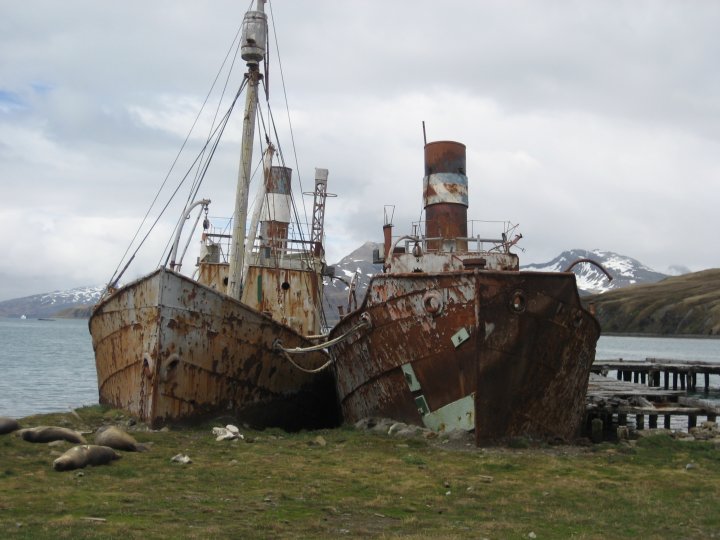 Abandoned side by side.
After a few years she was converted to a whale catcher at Sandefjord, Norway and arrived at Gritviken in 1927 where she was employed as a whale catcher and then a sealer until 1964. She even served as a supply vessel for relieving the Argentine weather station on Laurie Island in the South Orkneys.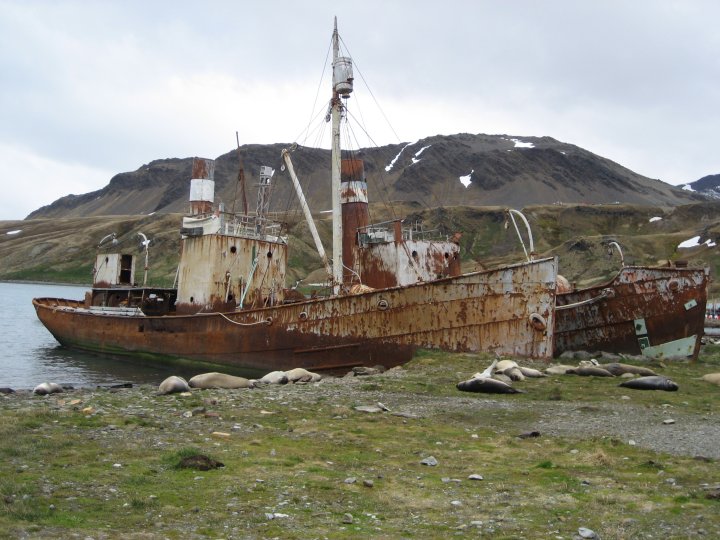 Dias