One of the reasons that I like doing this website is the feedback I get from my visitors. Quite often they provide me with information about a wreck, or the people involved, that you just would not turn up in research, mainly because at the time it was incidental to the main event. Even so these 'incidentals' after the passage of time give you a different slant on things, and often help you to more fully understand the wreck and its times. One such piece of information has been supplied by Brian Pegden and his wife, Nancy.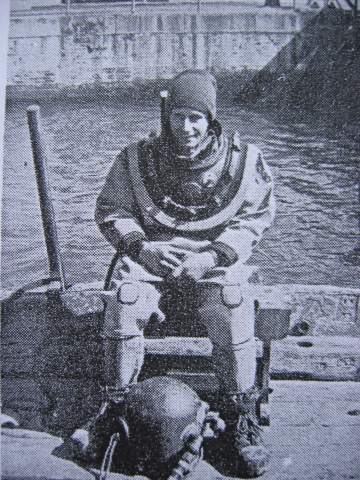 George taking a rest.
Nancy was the daughter of a salvage diver George Holmes, who worked on the Herzogin Cecillie when she was in Starehole Bay. In his scrapbook she found these photo's of the 'Duchess'. Whilst the photos are great, what really caught my attention was the short account of his career. You don't get a lot of information about hard hat divers nowadays, as they are largely a forgotten breed, so I asked the Family for more information, and permission to put it on the site. So here it is, together with a few news articles of various other jobs that George was involved with.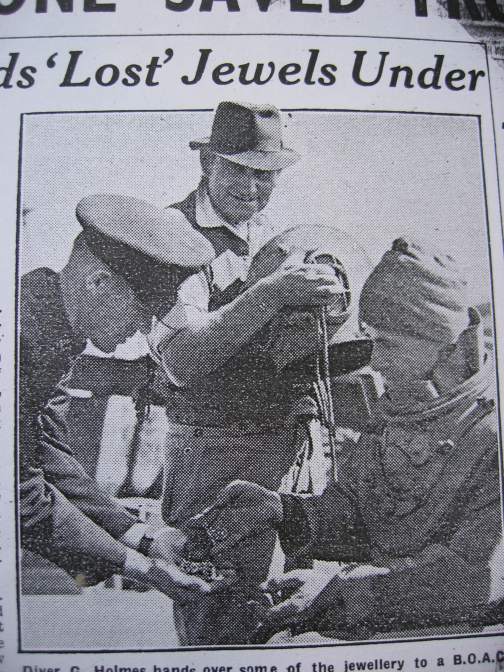 One of his more famous jobs.
George Holmes joined the Royal Navy in 1914, and served on the Battleship Prince of Wales, H.M.S. Lysander, and in the Dardanelle's, and trained as a Ships Diver. George left the Navy in 1929 and got two seasons work with the Mallet Salvage Co. working on a war wreck called the Cawbank off Anglesey. His job was to retrieve copper ingots from the wreck, and for this he was paid ? per week and two shillings for every ingot he brought up.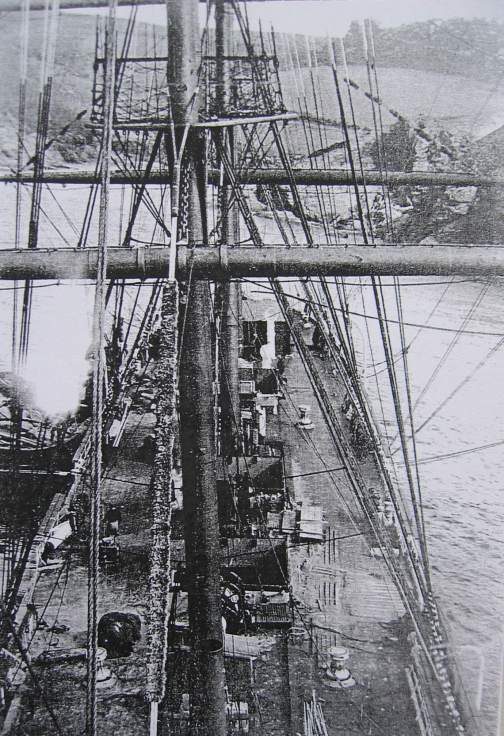 Great photo taken by George.
After that he joined the Liverpool and Glasgow Salvage Co. based at Falmouth in 1931. He stayed there based on board the tug Restorer until 1935, when the company moved to Liverpool. (He must have been re-engaged by them to work on the 'Duchess') George then moved to his home town of Southampton and became well established as a salvage diver, working on many Southern Railway Port facilities, and examining many of the props, shafts and keels of all the big transatlantic liners, the last being the Canberra, the Great White Whale of Falklands fame.
George Holmes retired in 1964 aged 65, and he was still diving.
Below are a selection of newspaper cuttings describing the different jobs George did.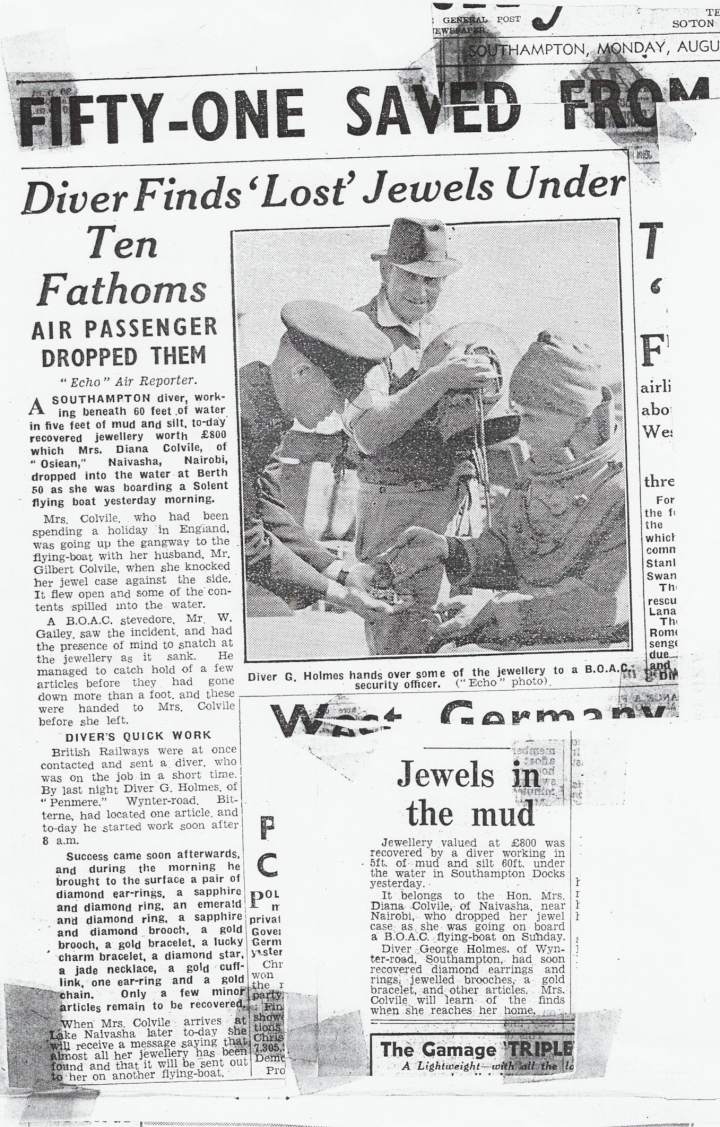 George's Jobs.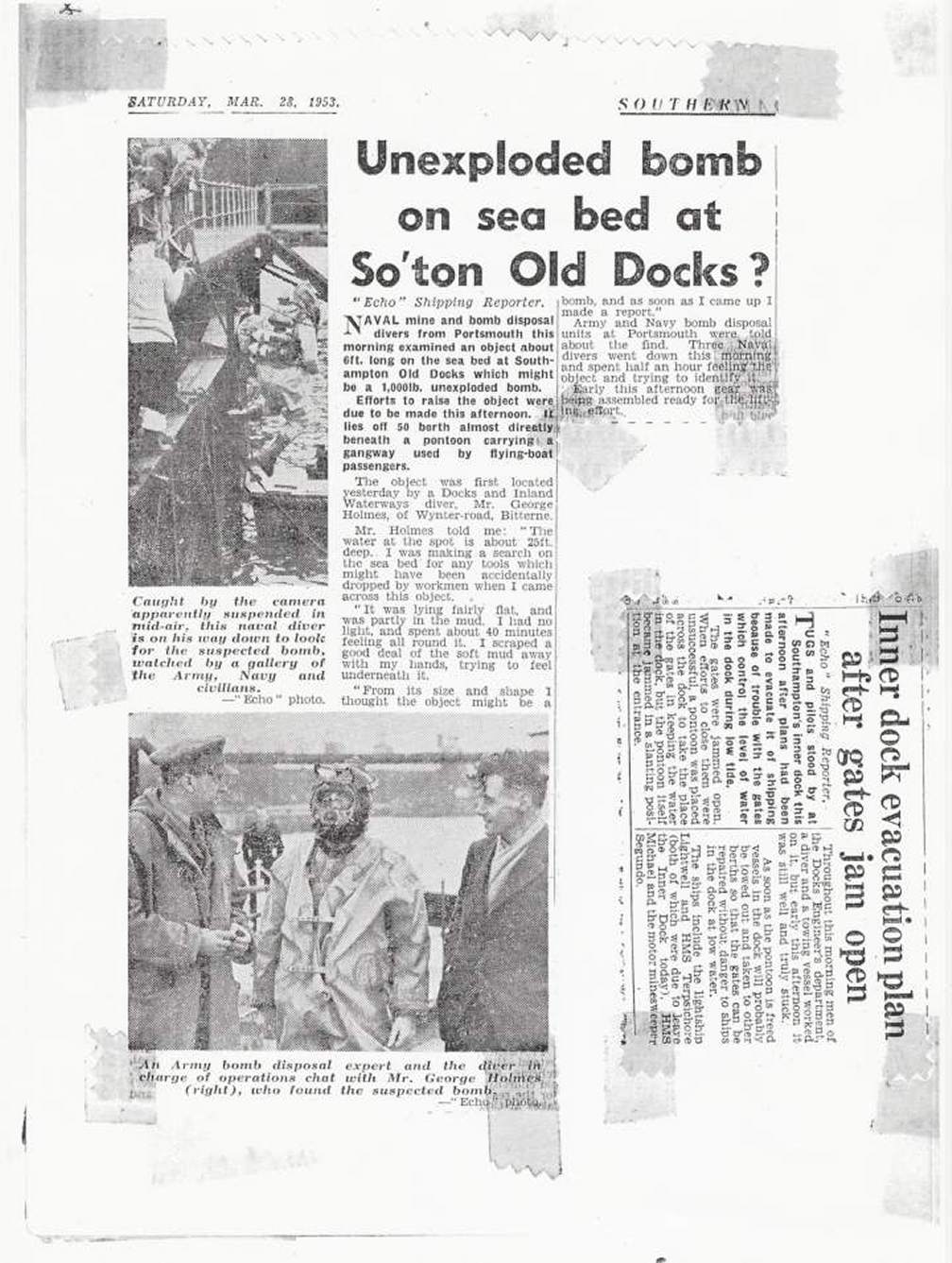 George's Jobs.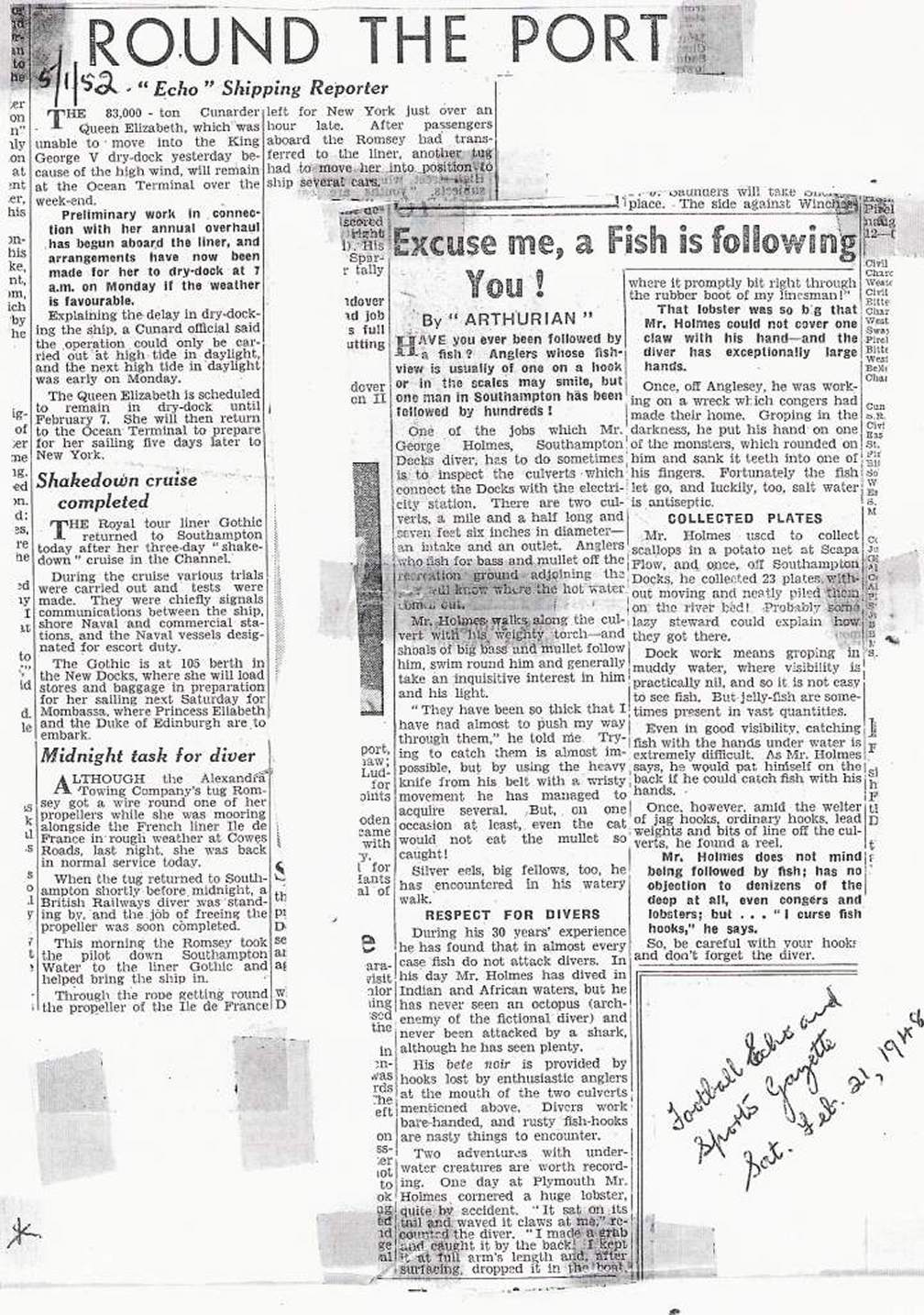 George's Jobs.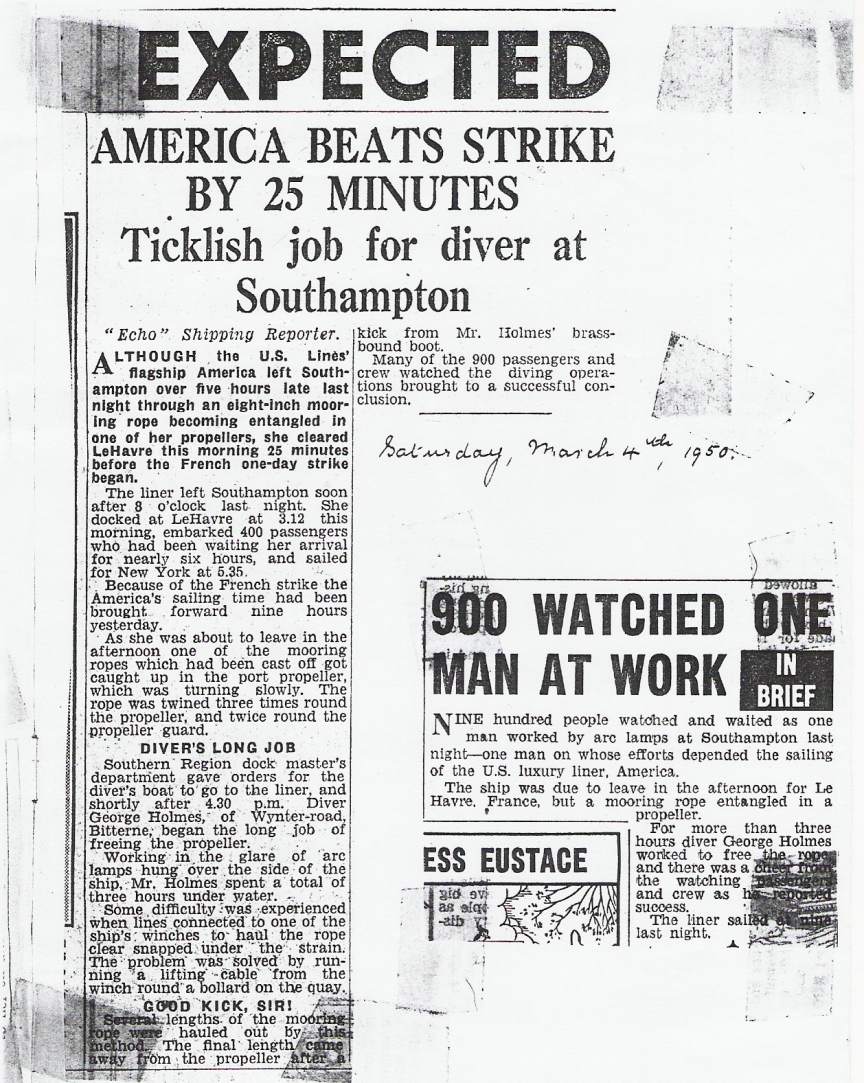 George's Jobs.