It is quite rare to be able to handle the log books of the shipwrecks that to dive on, so I was delighted when the museum allowed me to handle and read the log book of the Hertzogin Cecillie. Naturally it was all in Swedish so I was none the wiser, but the museum staff translated bits of it for me and pointed out the alterations (corrections ?) made on the day before the stranding.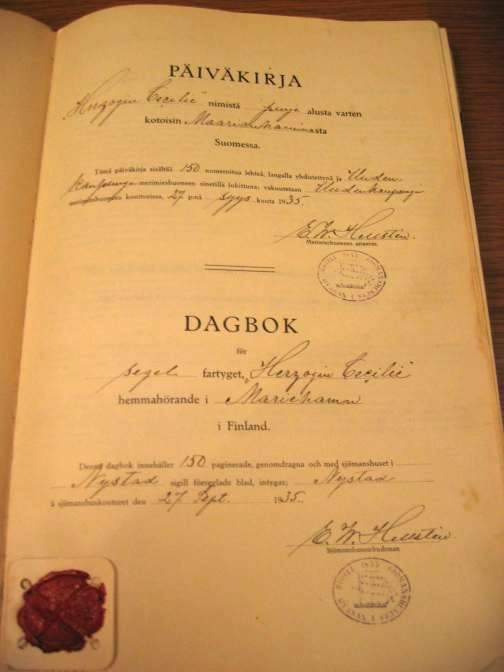 Opening Page
Whether they are significant or not I am not competent to judge. However a great many ships have been wrecked on the Hamstone, especially in fog, and better sailors than Sven Ericsson have made more or less the same mistakes.
Pages for 23 and 24 April 1936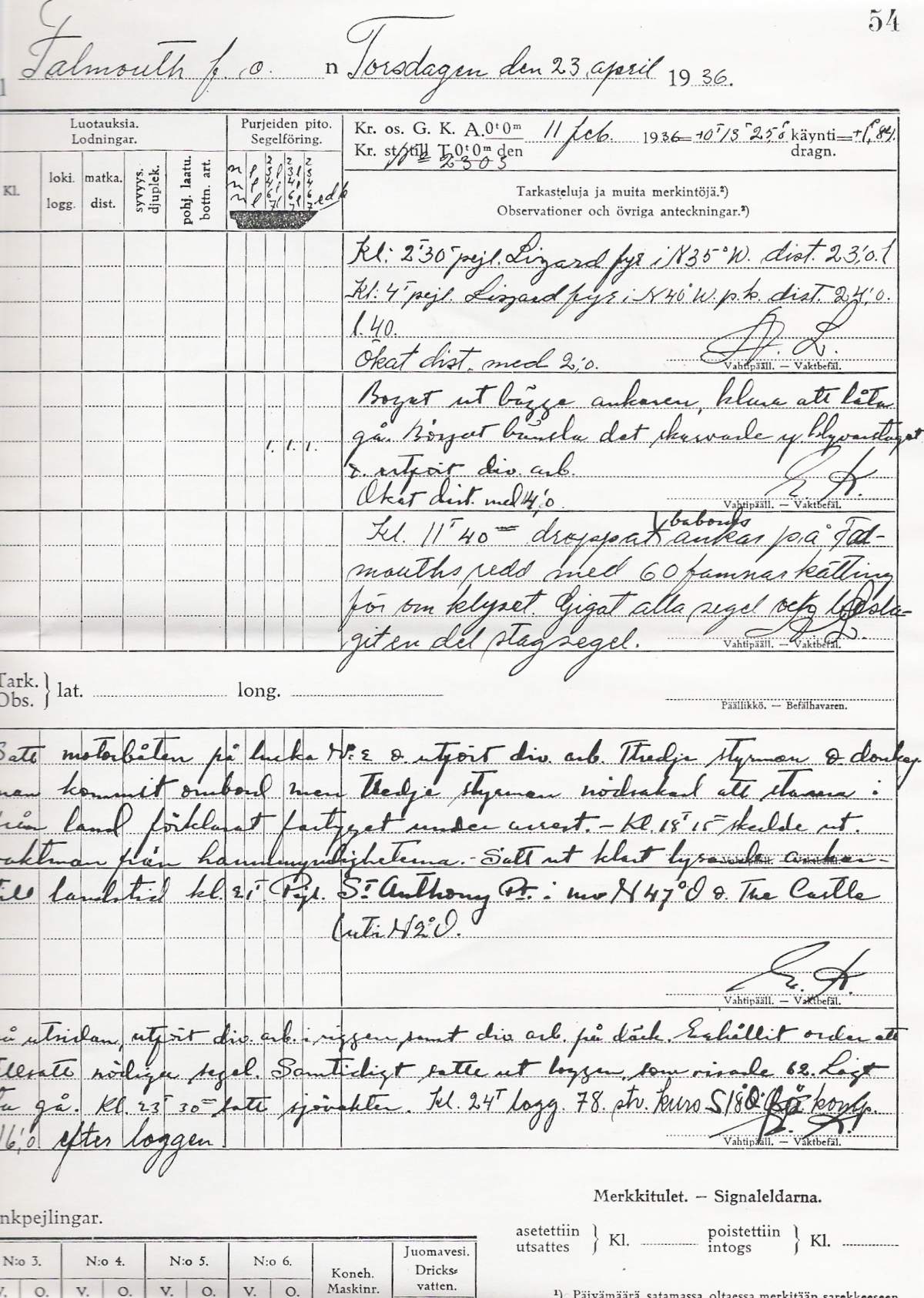 Pages for 23 and 24 April 1936
In her book 'The Duchess' Pamela Ericsson tried to make a bit of a mystery about it all, but the sad fact is that somebody just made a miscalculation in the navigation.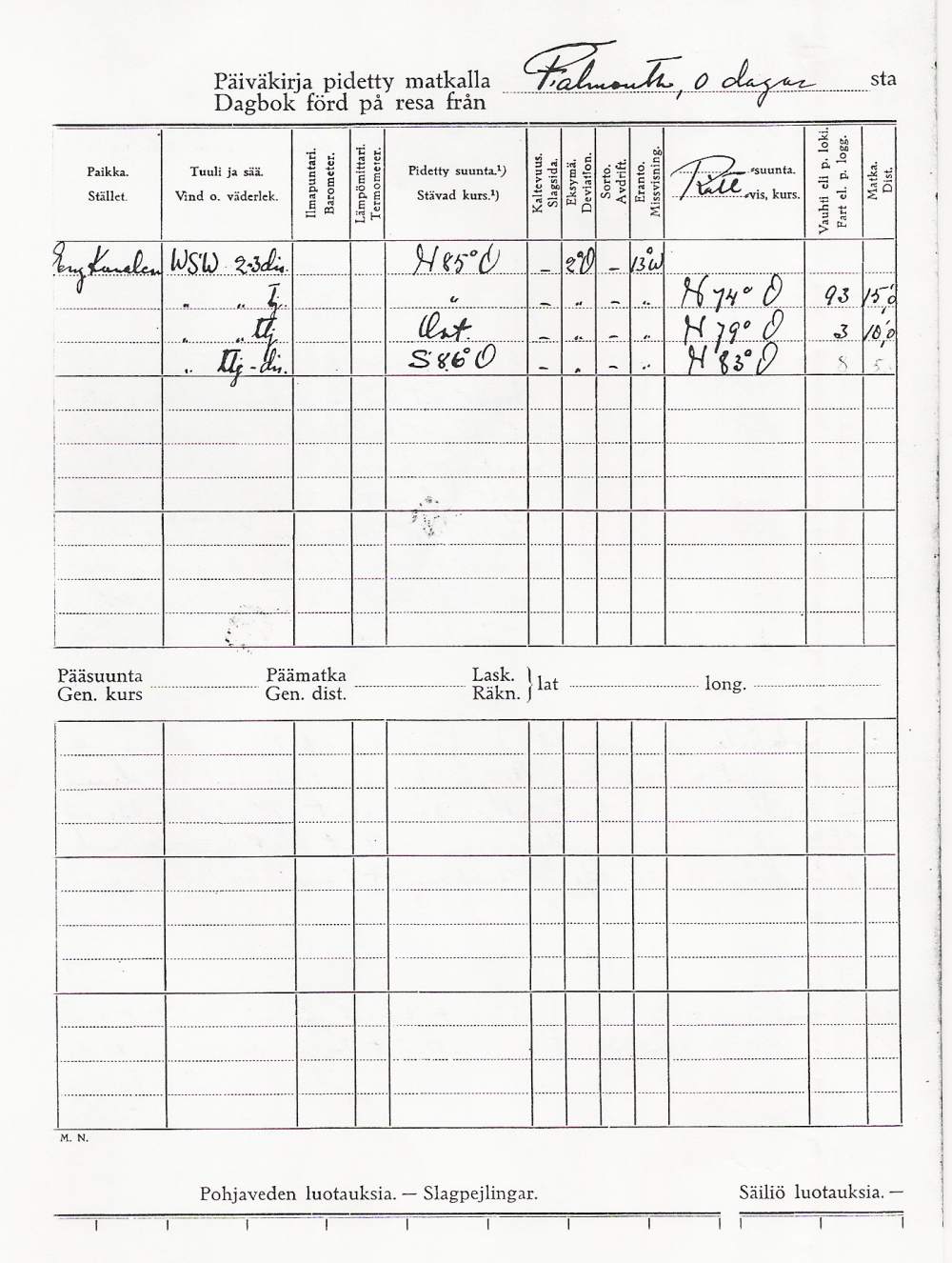 Pages for 25 April 1936.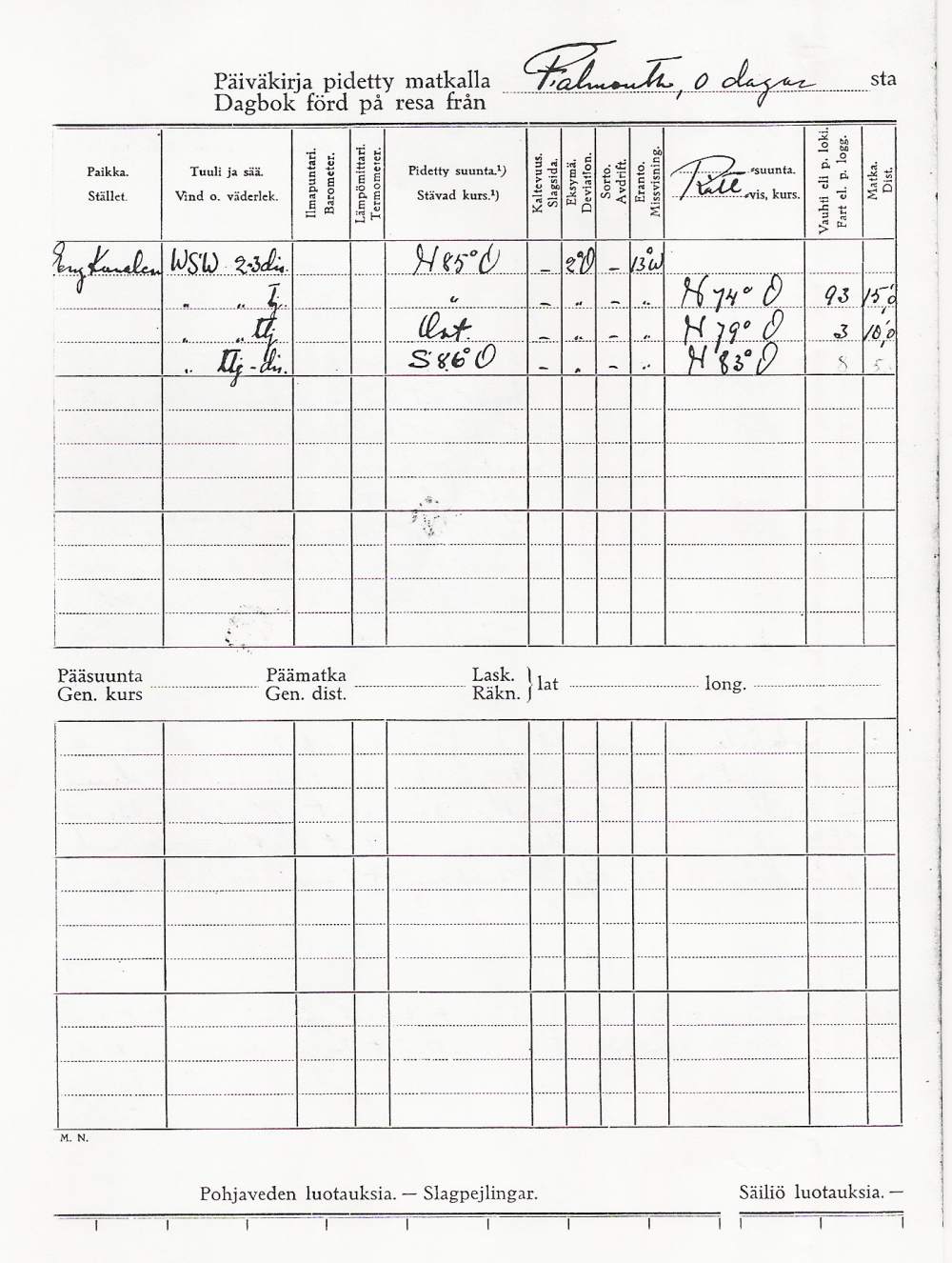 Pages for 25 April 1936.
All this would only have been an embarrassment for Sven if the Salcombe Authorities had done their jobs properly, instead of making such a hash of it. By their neglect they managed to turn a minor stranding into a full blown wrecking, thus depriving us of the 'Duchess', and Sven Ericsson of the one thing he probably loved most of all. At thirty three his career was over. Gustav Ericsson never forgave him for the loss of his flagship, and would have nothing to do with him. Sven emigrated to South America with his family and became a farmer.