The cabins and other artefacts from the Hertzogin Cecillie are hosed in the excellent maritime museum on the Aland Islands, about 200 km from Stockholm. They are easily reached by a car ferry ( www.eckerolinjen.fi ) and are a most attractive set of small islands full of rustic charm and very friendly but slightly odd people. Forinstance, our hotel had a large Elvis Billboard outside because the owner liked giving Elvis impersonations. It was fun, but …odd.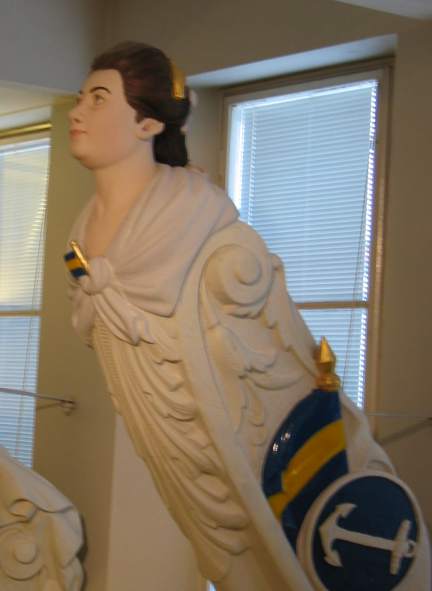 The Figurehead.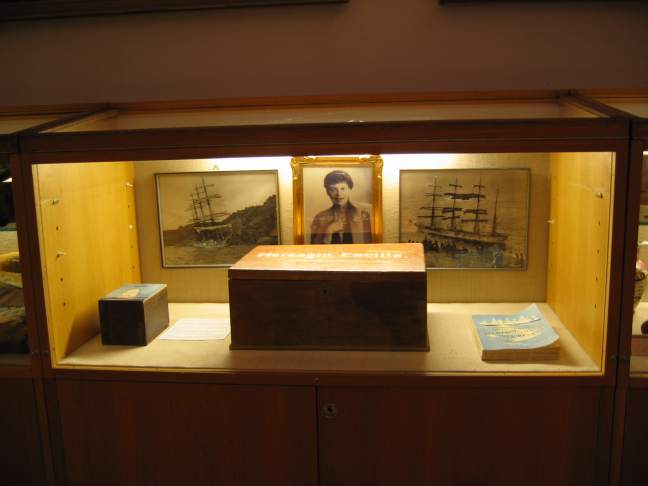 Bits and Pieces.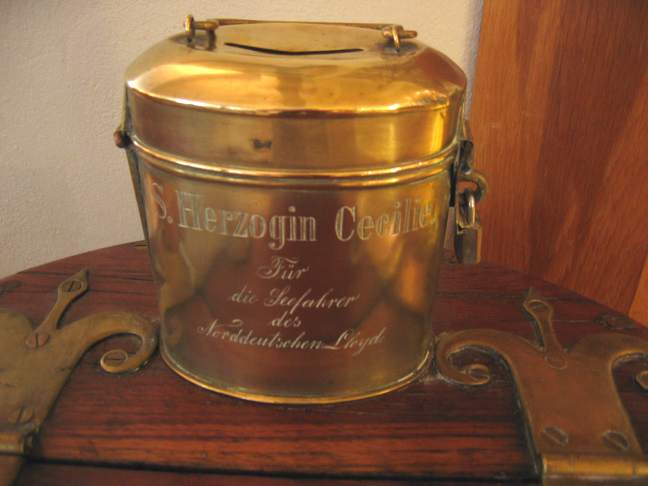 Bits and Pieces.
Anyway the museum is fine and the staff extremely helpful. They have all the artefacts from the Hertzogin Cecillie, including the Captains cabin, his office, and the Captains saloon, all rebuilt from the remains salvaged from the wrecked ship in Salcombe. The figure head is there hanging on a wall.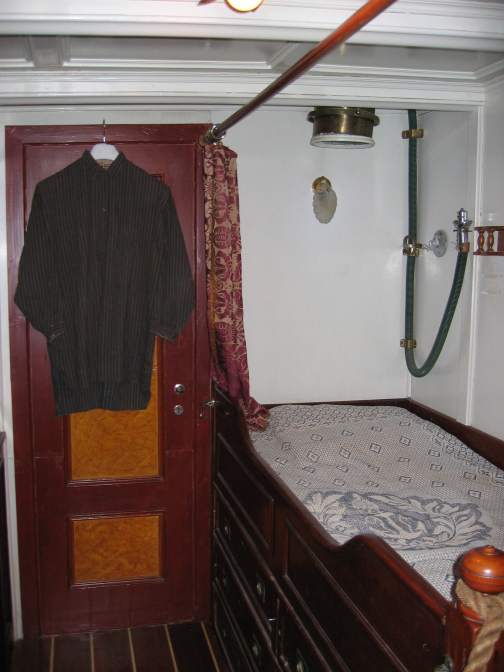 Captains Cabin.
b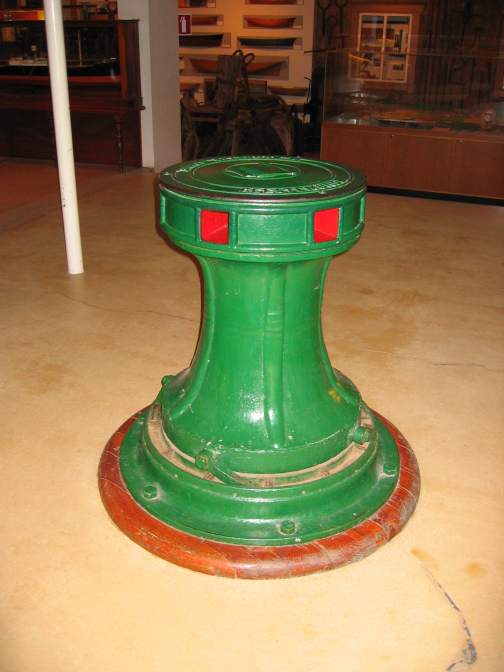 The Capstan.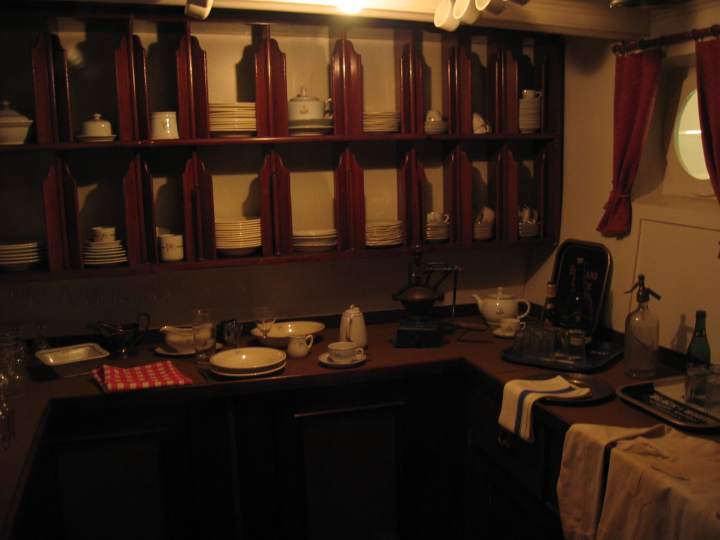 Captains Pantry.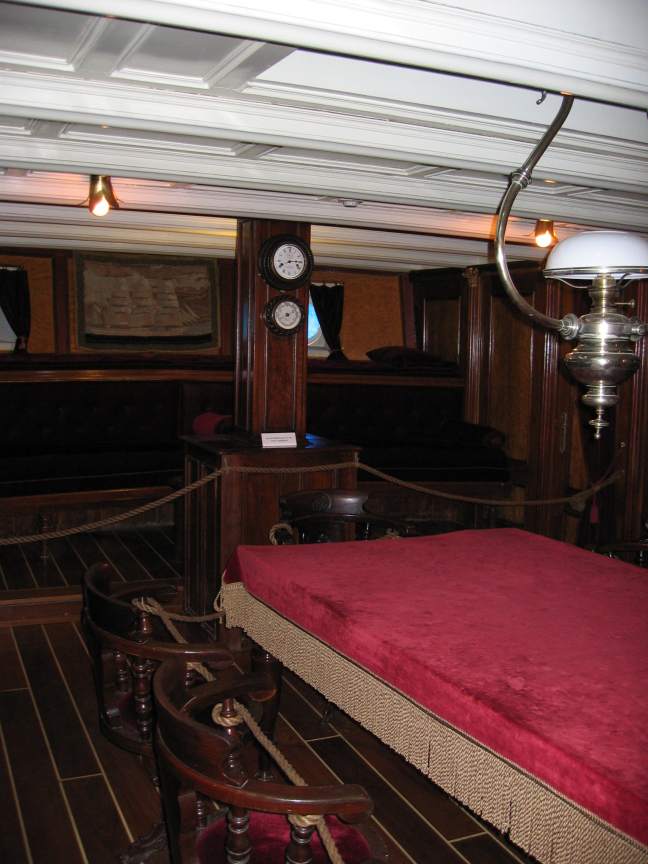 The Captains Saloon.
It's painted all white now which is different to when she was attached to the ship. There is also a capstan ( another is supposed to be on the quay at Exeter ), one of the great steering wheels and the ships binnacle.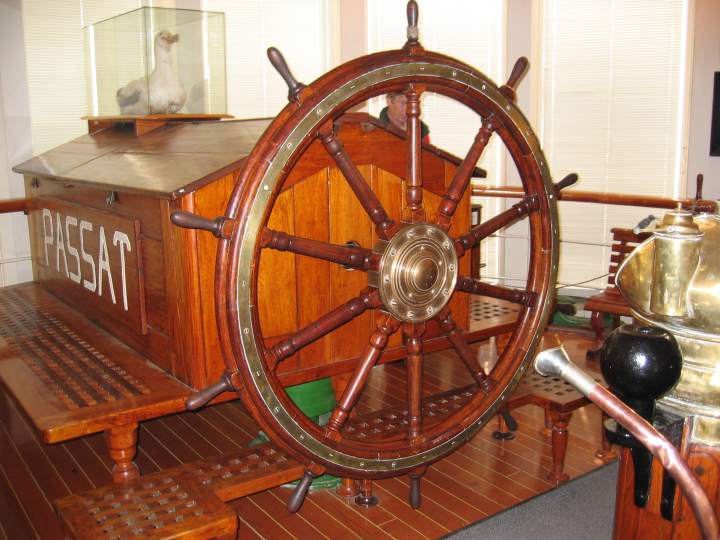 Ships Wheel.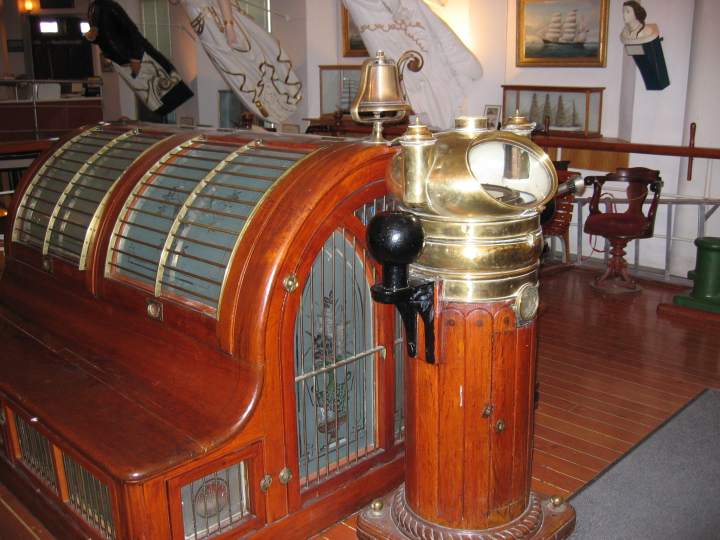 The Binacle.
They have recreated the poop deck as well, but with bits from other ships. There are loads of photo's and paintings, and all sorts of little bits and pieces, like the trailing log and the lead echo sounder.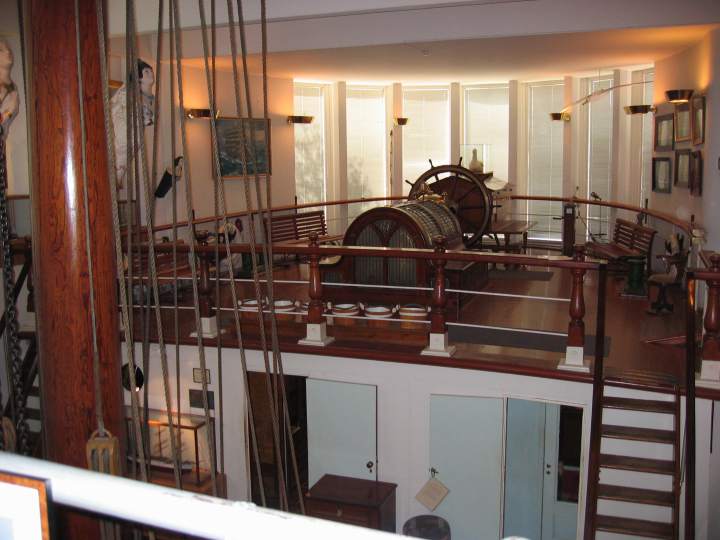 The Poop Deck.
For those not familiar with the sheer size of these ships, the Museum has alongside the massive Pommern, another of Gustav Erricson's ships. The Hertzogin Cecille is slightly bigger, but even so this is a very big ship. 95 metres long, 13 metres wide with a mast topping around 50 metres. Very impressive.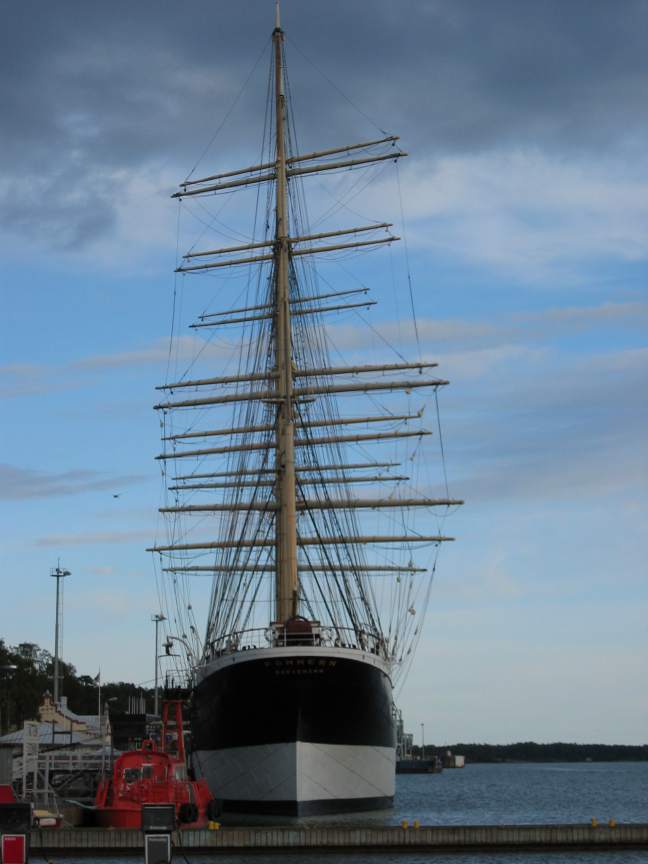 The Pommern
On board her are many photo's depicting the ships life and a movie of what it was like to sail in her. ( not an easy experience ) The ships storage area's are vast, I really had no idea that they were so big. The Pommern is beautifully preserved and in order to save some of the traditional skills volunteers have made a complete set of sails for her using the old ways and old materials.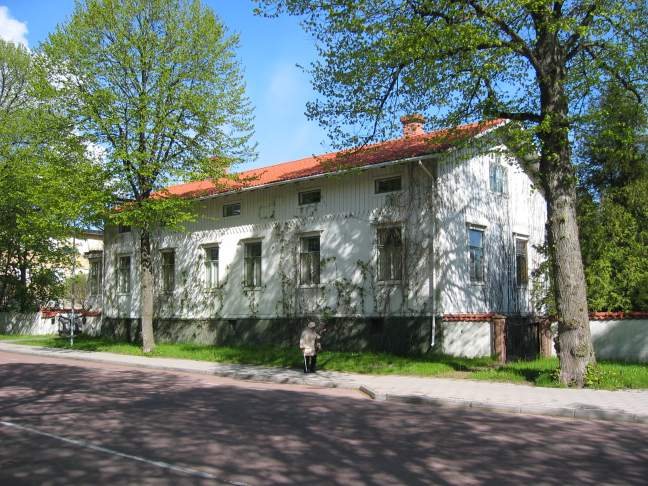 Gustav Erricson's house and gates.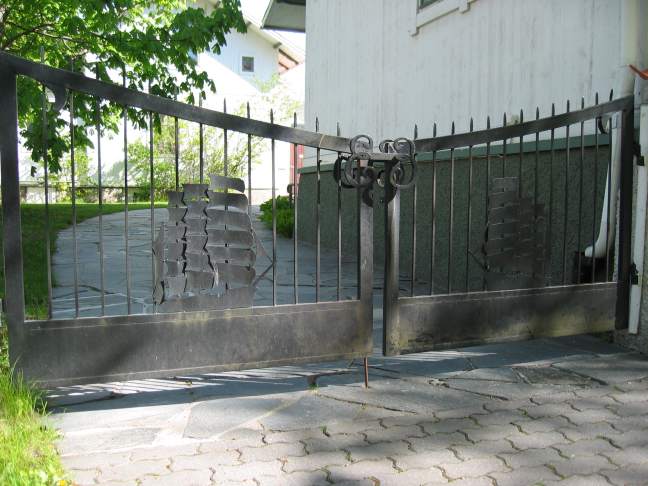 Gustav Erricson's house and gates.
Nearby in the town of Marienheim is the house of Gustav Erricson with its distinct sailing ships on the gates. Erricson in his heyday had the biggest fleet of sailing ships in the world, with between fifteen and eighteen big clippers of which the Hertzogin Cecillie was the biggest, most beautiful, and his flagship. Great days.