The Hertzogin Cecillie was the last of the truly great clipper ships and when she was breaking up in Starehole Bay thousands came to mourn her passing.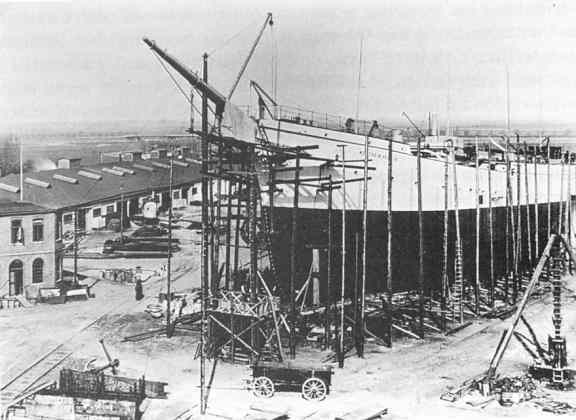 The 'Duchess' being built at Bremerhaven.
We have three stories . One is about the wrecking of the 'Duchess' as she was known. One is the eyewitness account of a survivor, and one is about the man who was at the helm when the great ship struck the Hamstone.
The Wreck of the Herzogin Cecilie
Diana Woolner, a survivor's tale