I am very grateful to Rita Agius for sending me the following article about her beloved grandfather Joseph Cauchi who survived the sinking of the Hera The following interview is taken from a Maltese newspaper 'It-Torca', Sunday 15th November 1964. It is an English translation of the original Maltese text that was written by Lino Spiteri when the late Joseph Cauchi was 70 years old. He died at the age of 84, on the 9th August 1979, in Malta. I have included the photos below because they were his property. They are damaged, but most of them are to be seen on the main Hera story in much better condition from another source.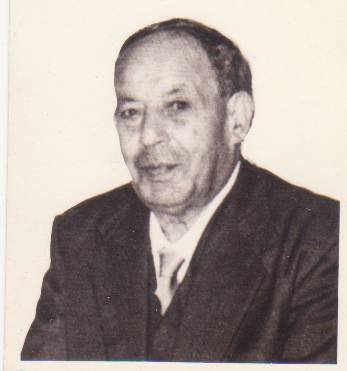 Joseph Cauchi aged 70 years.
Whoever sees JosephCauchi today, one may note that he looks much younger than his actual age of seventy. It may also be noted that his eyes are ever-smiling and still full of life. However, one may fail to realize that this energetic man from Qormi (Malta) has a great story to tell. Cauchi told me how he survived drowning and nonetheless went on to sail across the globe. At 18 years of age, just 2 years before the First World War started, Cauchi, like most teenagers was still immature and rash. One day he was in a bar watching some men gambling money for sixpence. One of them lost two pence. He was a trouble maker and many years later ended up as a victim of a suicide in Marsa, Malta. This man started shouting in the bar that he was going to call the police. In fact, he actually went to the police and sued all those present in the bar, including Cauchi. The trial in court was set for Saturday, but Joseph Cauchi never went to court. The Thursday before, he sailed to Tunisia for five shillings to avoid appearing in court. In Tunis he worked in the mines but after 3 months he sailed to Algiers. There he worked in the port but he was not happy, so once more he set sail on a Greek ship and it is here where his great adventure began. After six months on deck Josef disembarked in England where he found a job on another Greek ship. On the return voyage they were involved in a strange incident. As the ship was lightly loaded the wind took control of it and quickly started being blown towards the mainland and when it reached the English shores it was already half sunk. Finally they arrived ashore safe and sound where everyone decided to abandon ship. Cauchi was encouraged to embark on a German sailing ship. At first he hesitated because he did not speak German. Nevertheless he was not discouraged because he spoke some English and a bit of Italian and Greek as well.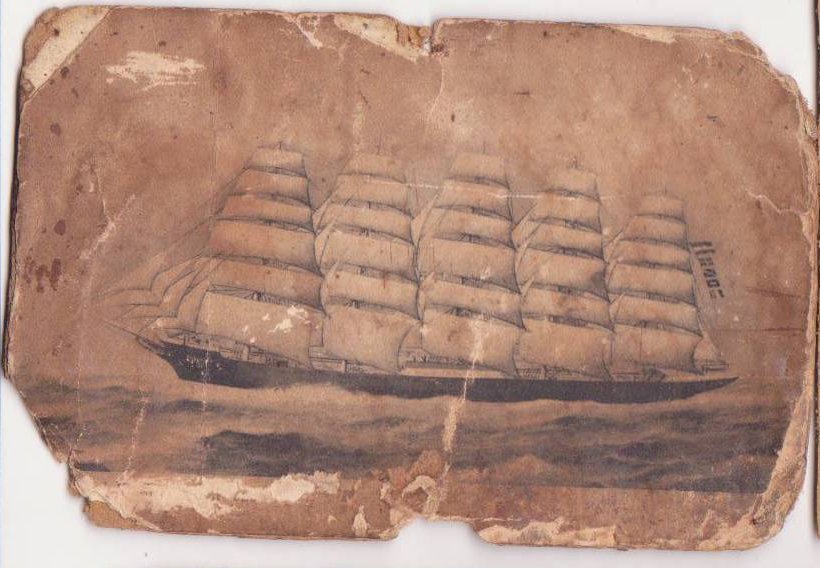 The Hera.
Cauchi embarked from Talbot Port, England, for £3 a month, whereas the Germans earned £2 10s. There were 26 crew on board, most of which were of German nationality. The ship was bound for South America where Cauchi worked for two months, in the 'tile coal' business. Whoever worked on this material had to wear protective glasses due to its irritant nature. After having loaded the ship with saltpeter the ship sailed for Europe. Cauchi thought that this substance was intended for the anticipated war. The Hera was bound for Falmouth in England but it was not destined to arrive. It was a Saturday as the ship approached land. It was Cauchi's turn to sleep from 1 to 7 pm, but due the circumstances he had to sleep at 11pm. "All of a sudden, a German came running and shouting to me to wake up quickly. I got dressed and looked out to see the distant lights of the port. I told them: 'the port is still far off!' " But when Cauchi looked from the other side he realised that the ship was very near to high cliffs and that the sea currents were pushing the ship against the rocks and damaging the hull. The captain started yelling to the sailors to open up the bow sails. But the rope of one of them was entangled and the sail could not be lifted. More help came but on more pulling the rope broke. "While some sailors were lowering the other sails the captain shot flares for help, since the ship was not equipped with a radio facility. While unpacking the life jackets I could not hear whether my mates were nearby, due to the tremendous sound of the waves. It was misty that night and as I headed towards the stern I bumped into the second mate, who told me to run to the stern and wear a life jacket and get into a life boat. I managed to get hold of the last jackets and although having a broken cord, I did my best to fit them around me because I did not know how to swim.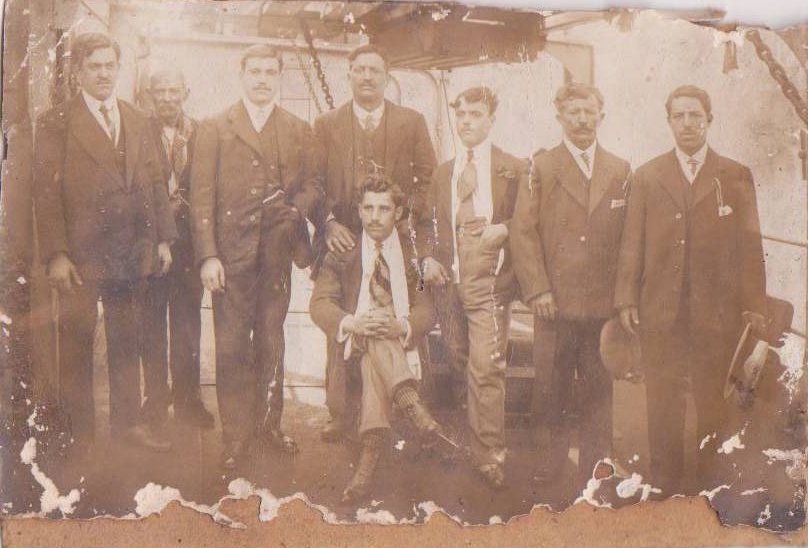 Members of the crew and passengers. Joseph Cauchi is on the right with a white hat in his hand.
The rope of the lifeboat got entangled with the stern and it dropped headfirst into the water. The rope was cut and the lifeboat quickly filled up with water. Two of the sailors went in it and started emptying water and started to bail out water. When all the sailors managed to make it into the boat, the captain told us to wait for him because he had to retrieve something from the ship. As the captain went inside, the Hera tilted and started to sink towards the stern. We never saw the captain again."Meanwhile, Cauchi was clinging to the lifeboat with eyes tightly shut, without knowing whether he was floating or below water. He opened his eyes and saw a life jacket floating near him but did not hold into it because he was afraid of drifting outwards in the open sea. Besides, there were many floats hanging from the bows of the vessel, which was still afloat. "I made an effort to cling to something and lift myself from the water. I prayed for the waves to lift me higher, but they were in fact dragging me downwards! I started to make a great effort to climb the bow mast and on succeeding I found out that there was someone else above me. He was the blacksmith and the only Catholic on the "Hera". I told him to climb higher, but as it was late January he was already cold and could not climb up further." Cauchi climbed further up and could see that there was also the second mate. As Cauchi climbed higher he joined two others who were clinging to the mast. "The last one on the mast was the chief mate, who told us to call out our names, in order to determine how many of us there were. We found out that there were ten of us."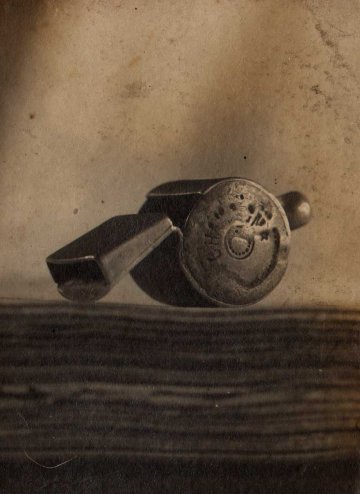 The whisle that saved the day.
"The second mate had a whistle in his mouth and gave it to the others for them to use it and to call for help. I told them to keep on shouting for help, lest any rescuers might think us lost. We started shouting 'Come in lifeboat!' "They saw three lights approaching, but time passed by and till morning we saw no one coming to our rescue. Finally, at around five am, when it was still dark, a small boat from the National Life Boat Institution approached us. Only five of the original ten remained on the mast. The lower five persons drowned because the Hera continued sinking during the night. Joseph Cauchi "One of the survivors fell into the water when the lifeboat approached us. He was hauled in and another two jumped into the boat directly from the mast. The boat drifted outwards due to the currents, but I clung on to the mast, frozen cold. I saw them drifting away from me and they did not notice me because it was dark. As I looked at their light I started to shout "there's another one!" They returned to the ship, saw me and gave me an oar to grab onto, but I was unable to because I felt very weak. But then, two of them climbed up, grabbed me by my shoulders and lowered me into the boat." The survivors were given biscuits and some rum, as well as a cap each. "I lowered it in front of my eyes and said to myself: 'I will never look at the sea anymore!' The five survivors, including the Swede were taken to hospital. They were helped inside because they were unable to walk. Once inside they were undressed, dried and given woolen clothes. They were visited by many persons, who gave them money, food and tobacco. Four of the five recovered quickly and went out of hospital. People who knew them offered them drinks until at last they returned drunk to their ward.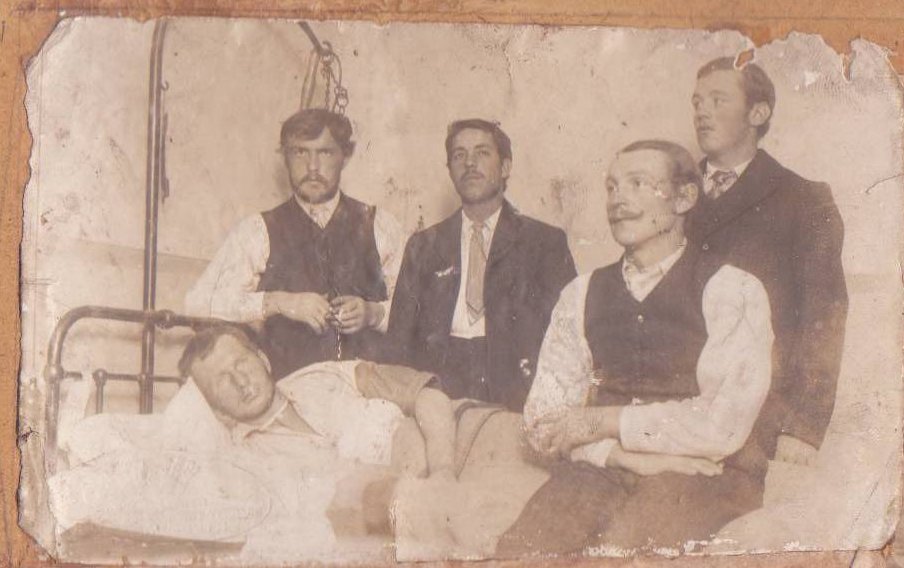 In the Hospital. Joseph Cauchi is second from the left (standing).
From Falmouth they went to Plymouth where they were picked up by a German ship. In Germany Cauchi lived for a short while in Hamburg, where he was given about £ 30 by the ship's firm, for the loss of his belongings and job. Afterwards Cauchi was referred to the British Consulate where he was advised to send £ 20 to his mother just in case he got robbed. Cauchi left Hamburg by train to Marseille, from where he sailed to Malta. He had only 2s left. Once in Malta Cauchi opened a shop and eventually got married. However his sense of adventure never diminished. In spite of his previous experience he went to Alexandria, from where he travelled to China, then America where he eventually lived for two and a half years. After this time he returned to Malta for five months, then left for Australia, where he spent 7 months. Then he sailed to Belgium, England and once again to America. He spent ten years in America, but in 1932 he returned to Malta to work at the dockyard and from then on did not journey again. In spite of almost dying when he was 18, Cauchi is still very healthy and one can still read his undying spirit in his eyes.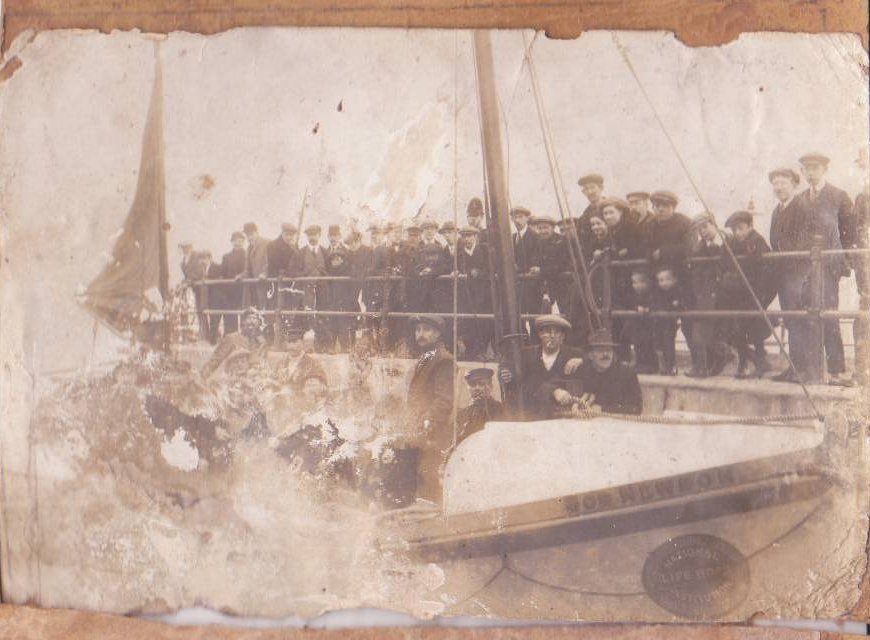 The lifeboat that saved them.
Joseph Cauchi died on the 9th of August 1979 at the beautiful age of 84. It is not us who make our future but God who is shaping both us and our paths. Joseph, thought his days were over in the English Channel. However, I can still hear his words in my ear when he used to tell his story to people. He used to say, "my greatest worries when I was drowning were that my mother would think of me as that man who never writes a letter to his mum telling her where he is. Only God would know. But, as the story shows, Joseph lived and God wanted him to live otherwise I wouldn't be writing the story of my beloved grandpa Joseph Cauchi. When he settled back in Malta he lived with his wife Annunziata and his daughter Felicity. Soon after his arrival in Malta he had another daughter Emmanuela who is my mother who wouldn't have given me life had my grandfather died on the night between the 31st of January and 1st February 1914.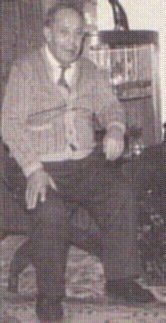 Joseph Cauchi aged 80 years.