On May 3 1968, the 452 ton Cape town trawler Phyllisia was wrecked just up from the Thomas. T. Tucker, south of Olifantos Point. The trawler was 145 feet long and she struck the shore just before midnight.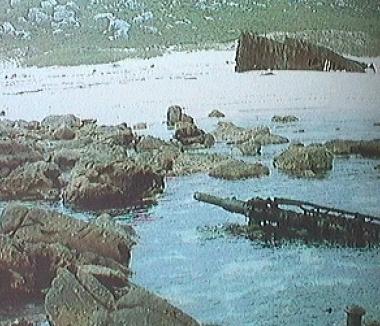 The Phyllisia rusting on the beach.
Eleven of her crew managed to get ashore in lifeboats and the remaining fourteen were lifted of by helicopter. The trawler eventually broke up after all attempts to save her had failed due to the bad weather.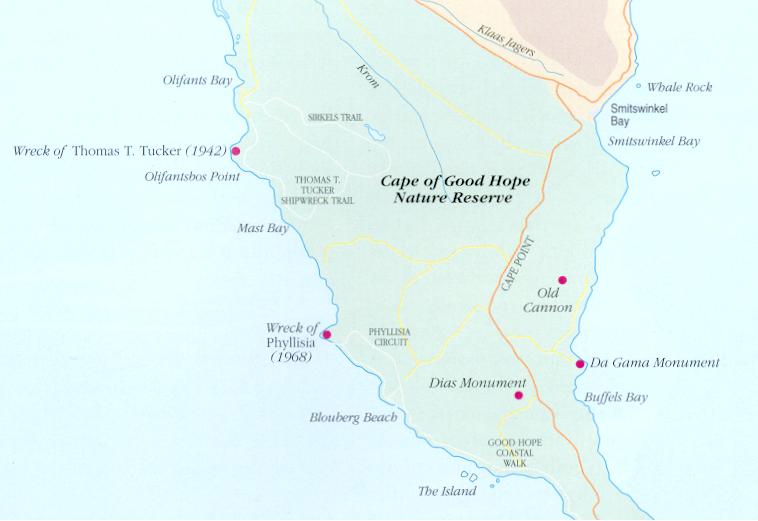 Directions to the Wreck.
The Phyllisia is about two miles along from the Thomas.T.Tucker, and if you are fit and its not too hot, then a leisurely stroll along the beach might be for you. Most of us however will plump for the easier option of driving down to where the Phyllisia trail starts. It is an easy walk from there, but it will help if you get there at low tide as you will see more of the wreckage.
It is possible that you will see baboons on the shoreline. You will certainly see them at the Cape Point Lighthouse. On no account feed them or go near them with small children. The baboon is immensely strong, vicious, and can be very dangerous. End of lecture.
South Africa Shipwreck Trail