I am very grateful to Kate Kennedy for the photo's and stories of her father Robert Mc Atamney. Robert Samuel Mc Atamney was one of six boys from the same family in Carickfergus, Northern Ireland, who fought in the war. They became known as the fighting Mc Atamney's as they represented the Army, Navy and Airforce. Although three of them were wounded, all came home safe after the war.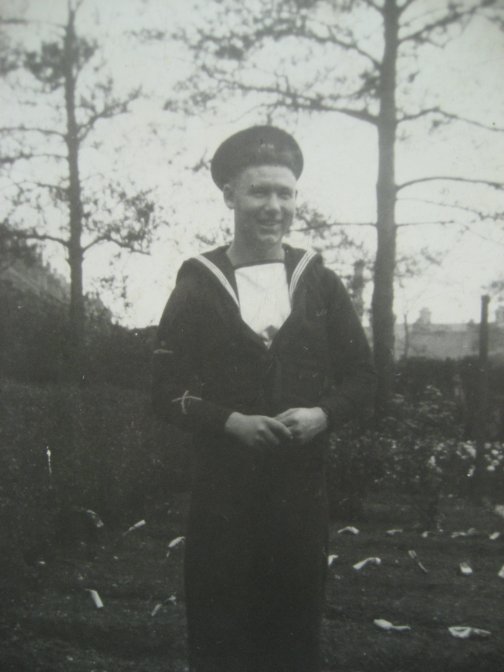 Robert Samuel Mc Atamney.
Robert, known as 'Bobby' was an Able Seaman on H.M.S. Hardy at the time of the Battle of Narvik. He was only twenty years old at the time, and when the Hardy was sinking he managed to rescue 'Tubby' Cox. He saw him floating in the water and dragged him to safety. They had a laugh about it afterwards, as Bobby said that Tubby only floated because of his size. Bobby had a lucky escape when he was hit by shrapnel. It took his top lip off but, it could just as easily been his head.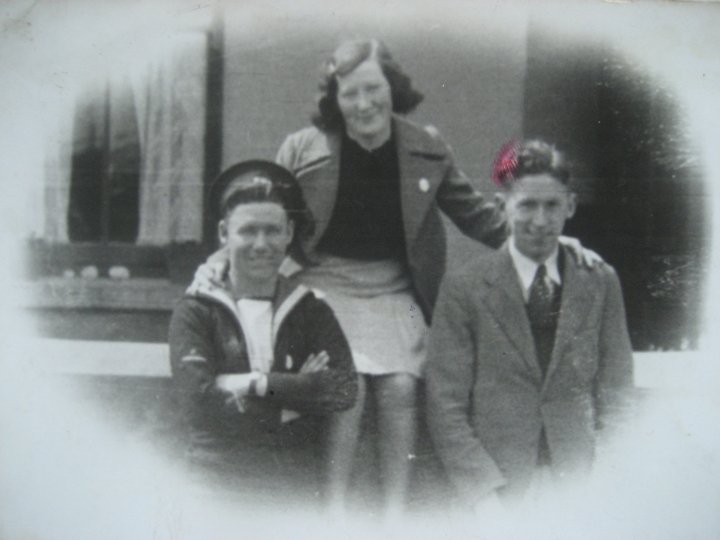 'Bobby' with friends.
After the ship had blown up and he and the rest of the survivors were led to safety, he was given a ski suit, and that's what he wore to come home. Kate's uncle Davy remembers playing in it when he was seven years old.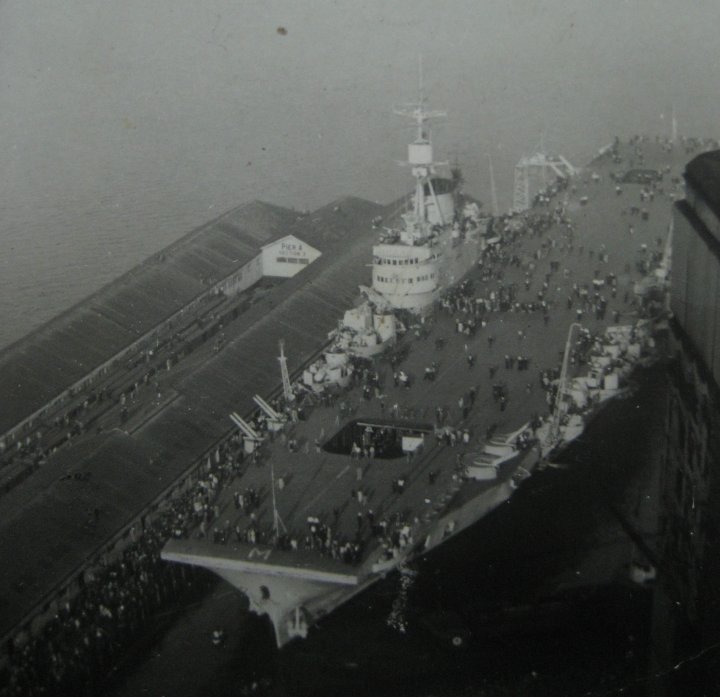 Bobby served on the Aircraft Carrier H.M.S. Implacable seen here in Vancover and Tricomalee for VJ day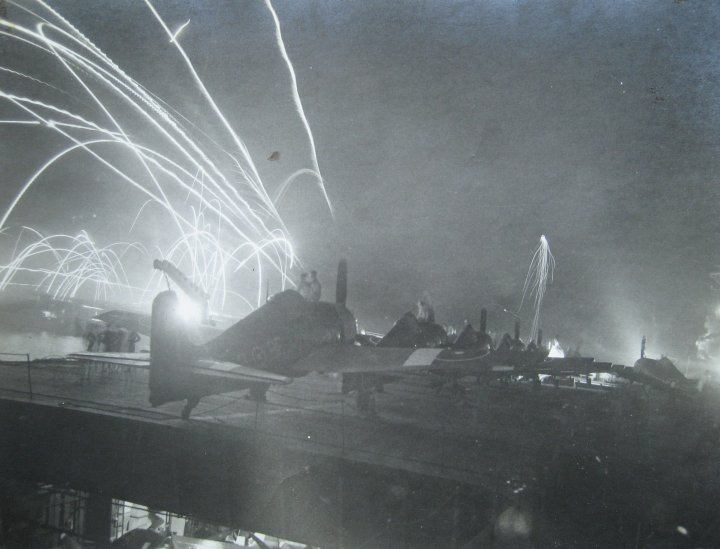 Bobby served on the Aircraft Carrier H.M.S. Implacable seen here in Vancover and Tricomalee for VJ day
The Mc Atamney's were a well liked family in Carickfergus, and when news of the Battle of Narvik became known, everybody was worried for Bobby and kept asking his parents for any news. When he finally came home, the town was decorated with flags and bunting and all the town's people lined the streets to welcome him home. At a ceremony at the Town Hall he was presented with a watch and a ring. When asked how he felt, he said" that he would look back on this day with pride".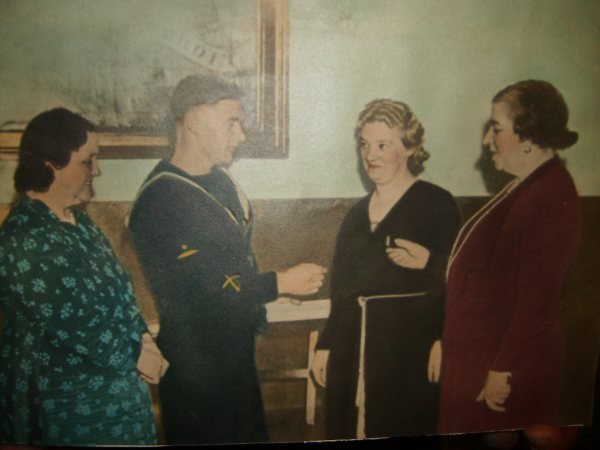 Robert Mc Atamney with his Mother at the Town Hall.
Bobby Mc Atamney stayed in the Navy until 1960, and rose to the rank of Petty Officer. Although he loved the live, he had got married in 1958 and he found the long separations a bit too much to bear so he left the Navy and went to work at Courtaulds. It was at the factory in 1974 that he suffered a heart attack and died. He was only fifty four years of age. He left a son and daughter, and was sadly missed by many in the town as he was so well liked.