The Shipwreck Trail is divided into two areas, the Cape Peninsula, and the Overberg. If you are doing the tourist route, this equates with Cape Town and the Garden Route and they all flow in together. We just hired a car and drove wherever the fancy took us.
Although the cities are a bit rough after dark ( where aren't they ) we found the rest of the country very quiet and never felt threatened at all. The people are all extremely friendly, and in spite of ,or may be because of, our colonial past, people seemed to genuinely like us Brits. Makes a change.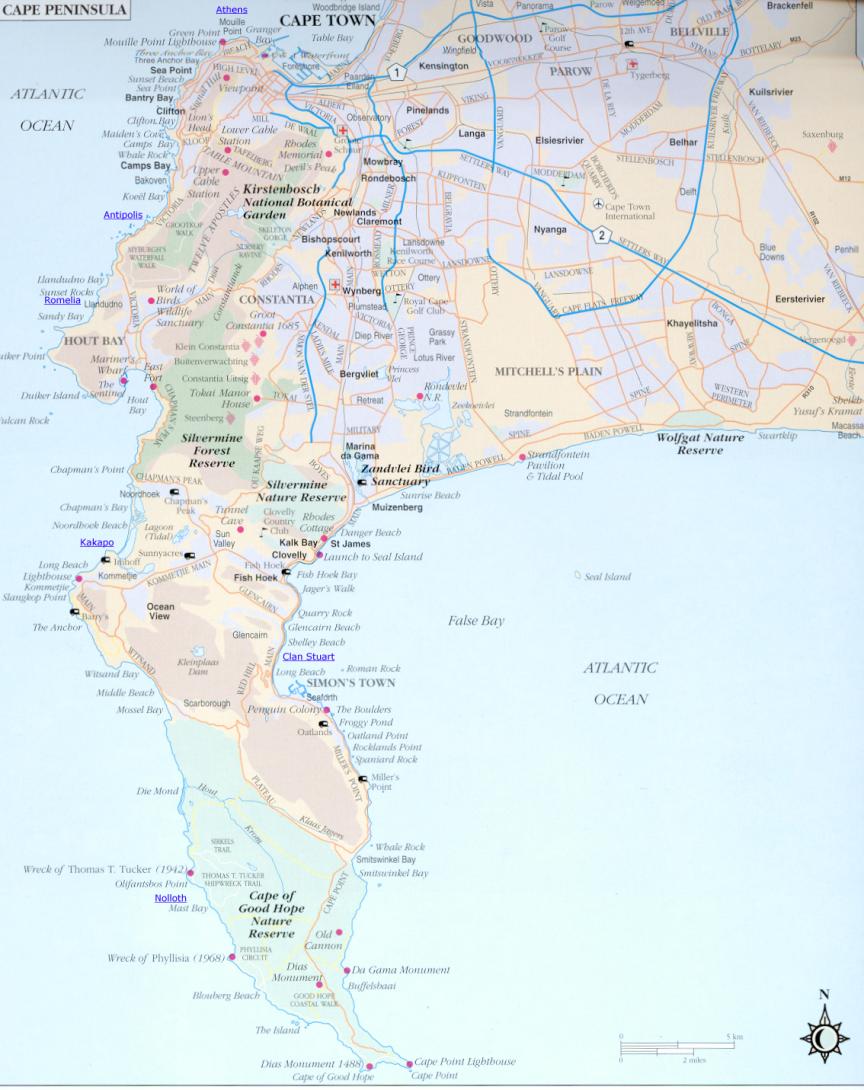 Map of the Cape Peninsular.
All the Shipwreck sites have their own detailed map.
One note of caution. Some of the roads marked as main roads on the maps have a habit of running out of tarmac and becoming just dirt roads. When you are on steep mountain passes this can become a little disconcerting. There are not a lot of services available, so make sure you go prepared. (Make a packing list in advance if you need it).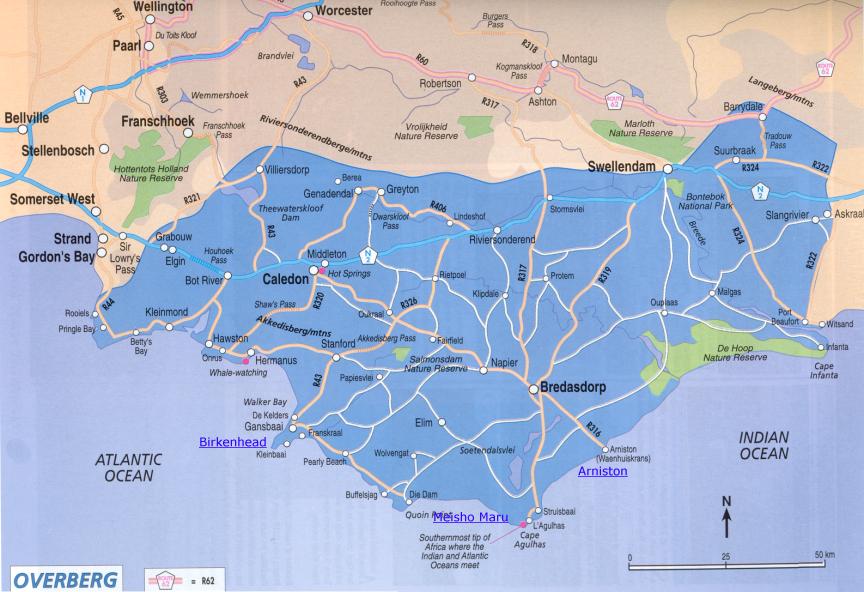 Map of the Overberg.
South Africa Shipwreck Trail