Mizzen mast of the Great Britain
Designed by Isambard Kingdom Brunel, the Great Britain was launched at Bristol in July 19 1843, and was the largest ship afloat in the world at that time. She arrived storm damaged at Stanley in 1886 and remained for over eighty years being used for various storage purposes, and became a familiar part of the landscape.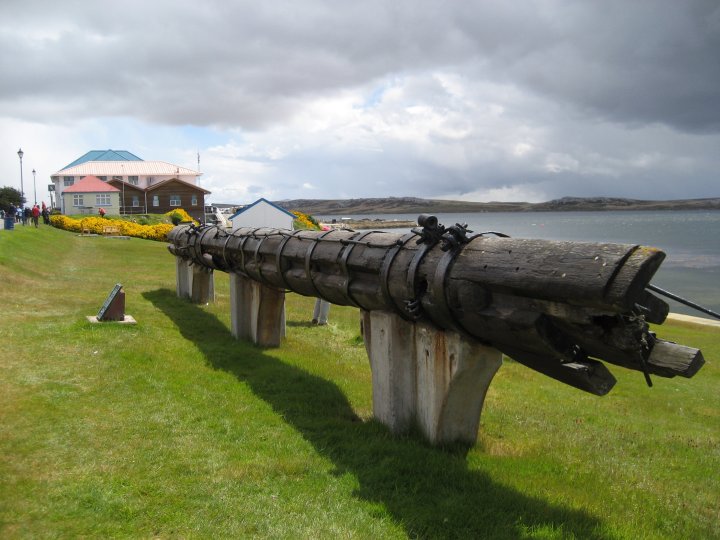 what's left of the Mizzen mast
Finally abandoned and rotting she was recovered from these waters in a truly amazing salvage operation, transported back to Bristol on a huge barge, arriving in July 1970 where she underwent full restoration and is now open to the public.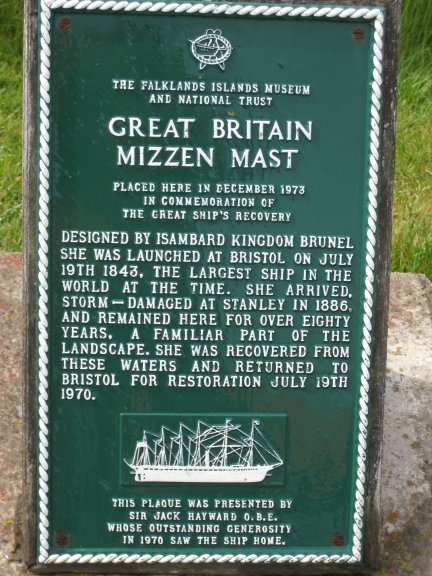 All this was made possible due in large part to the generosity of Sir (Union)Jack Hayward O.B.E.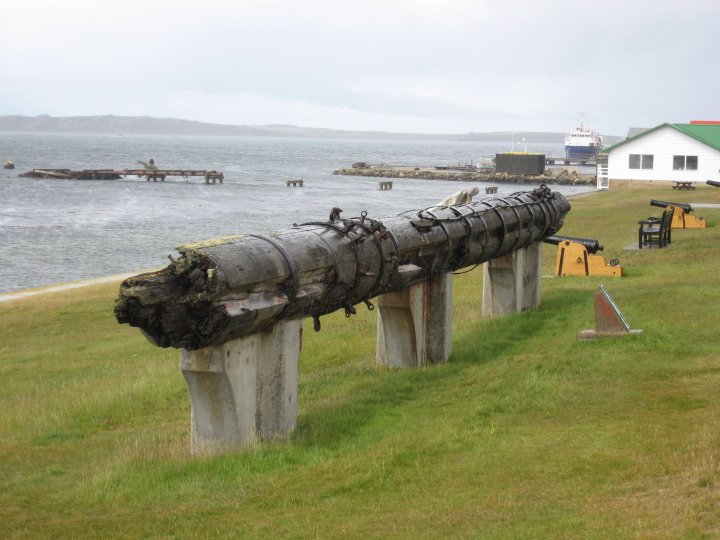 Looking towards the main jetty