The village of Mortenhamstead nestles snugly into the edge of Dartmoor, and in its church is a small brass memorial which commemorates the death of Lt. Robert Middlemist R.N. He was killed on 20th January 1921 whilst serving on board the submarine K5. The K5 left Torbay on 19January 1921 with the K8, K15, K10 and K22 for a mock battle in the Bay of Biscay. The K5 had an experienced skipper in Lt.Com Gaimes but a new crew. Robert Middlemist was an acting Lt.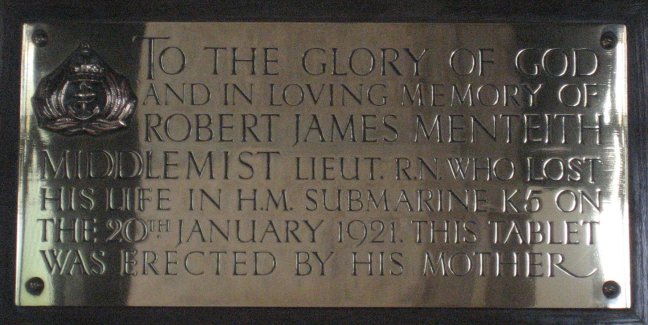 The Brass Plaque
The Brass plaqueThe submarine K5 signaled its intention to dive on 20 January when 120 miles south west of the Scilly Isles. She never surfaced, and it was presumed that she had exceeded her safe depth. All fifty seven officers and men were killed. All that was recovered was a battery cover and a sailor's ditty box. At first this just seems to be another sad death of a young man serving his country. But the fact that it happened in a K class submarine makes it much more significant.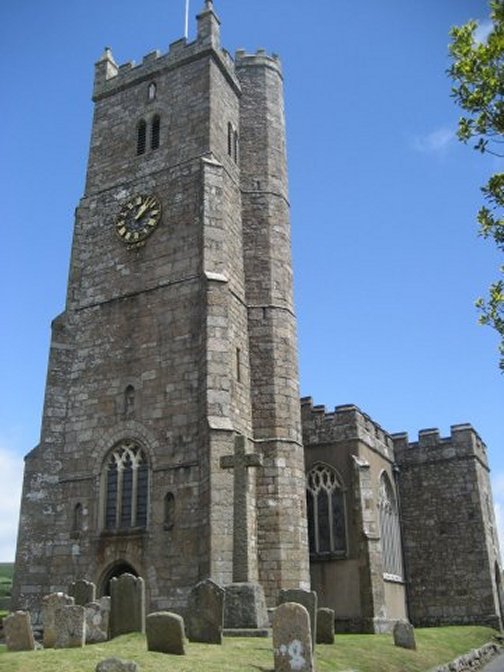 The Village Church
The Village ChurchThe K class of submarines was the brainchild of Admiral Jellicoe. At 339 ft long they were nearly twice the size of most other submarines. They were made this long to achieve a top speed on the surface of 24 knots. Unfortunately this meant that when the submarine dived, the bow could be at crush depth whilst the stern was still near the surface. The submarines were steam driven (really) with two funnels that had to be retracted before the dive could take place, and this was a constant source of leaks and problems, and was of particular concern in the case of a crash dive or bad weather.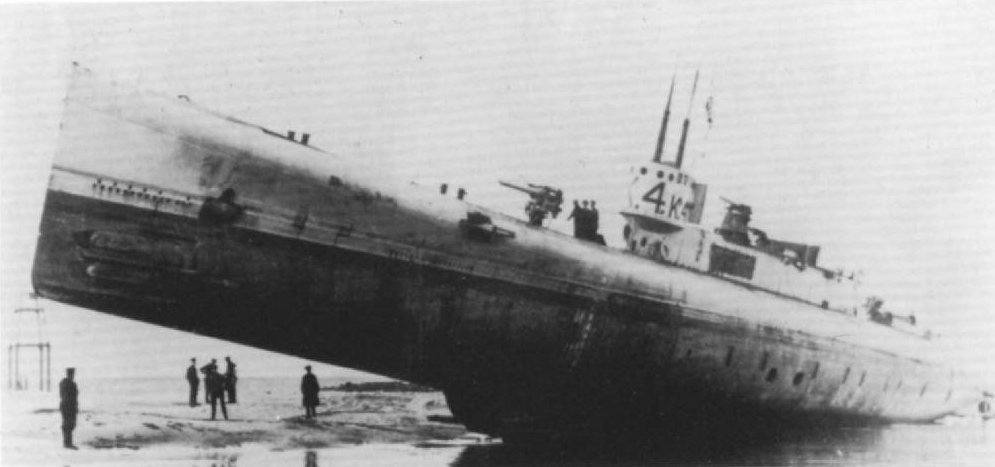 Always having accidents.
Always having AccidentsThe K class were very unhappy ships that suffered a great deal of accidents. K13 for instance, sunk with all hands on her acceptance trials. In the end the submarines were scrapped and two of the hulls that were still being built were given over to an even more peculiar class of submarine, the M class. These also both sank with all hands.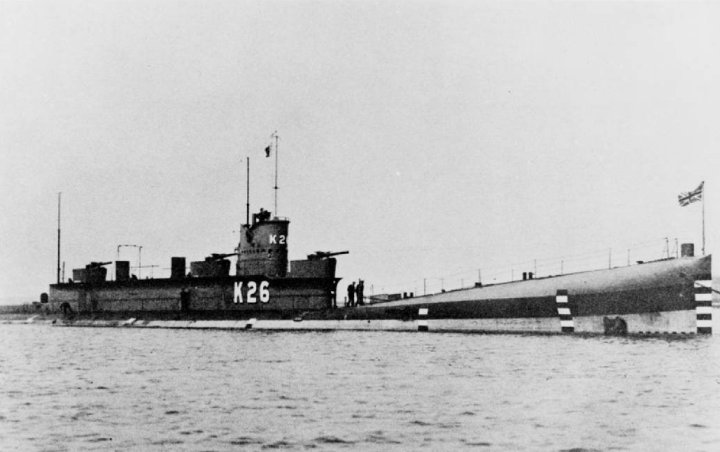 Twice as big as most other submarines.