The Gossamer was a 734 ton tea clipper, and two months before she was wrecked near Prawle Point she had been the second ship home in the annual tea race from Shanghai to London. On her fateful voyage she had been outward bound to Australia with a general cargo, four passengers and twenty four crew. She had a stormy start to her voyage with very bad conditions in the Channel.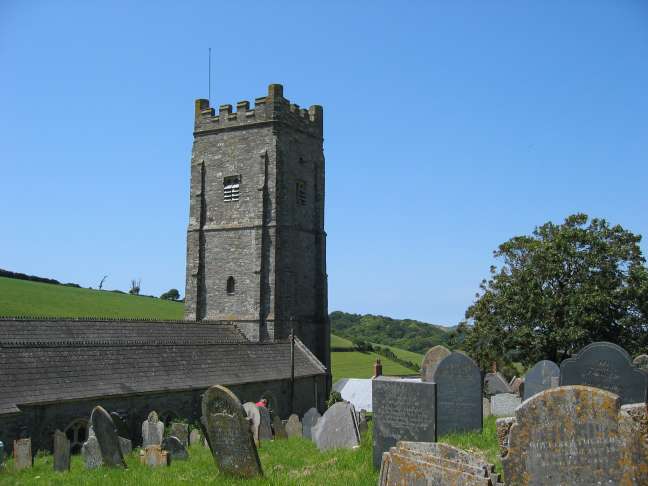 Chivelstone Church.
Captain John Thomson stayed on deck for hours and eventually went two nights without sleep. When he finally went down to his cabin he fell pole-axed into his bunk. Unfortunately while he slept the pilot got roaring drunk. The Coastguards on Prawle saw the Gossamer attempt to tack and when she failed, reef in most of her sails and drop her two anchors. The noise of the anchor chain going out awoke Captain Johnson but there was little he could do but pray the anchors held. For half an hour they did, but then both cables parted and the Gossamer went full tilt onto the shore about a hundred yards from the optimistically named, Landing Cove. Thirteen were drowned immediately and the Captain was seen to lash his bride of just two weeks to a spar in the hope that she would stay afloat. For a time the two of them clung to the storm tossed bit of wood until the sea took them in its cold embrace. Ironically the pilot survived and was found guilty of manslaughter. Near the entrance to Chivelstone Church is a tombstone to Captain Johnson and his wife Barbara Kerr who came from the Isle of Bute in Scotland. It was Barbara Thomson's first and last sea voyage.
I think the inscription says it all.