Many Liberty Ships have sunk around our shores, and of course the most famous is the James Egan Layne, which is probably the most dived on wreck in the British Isles.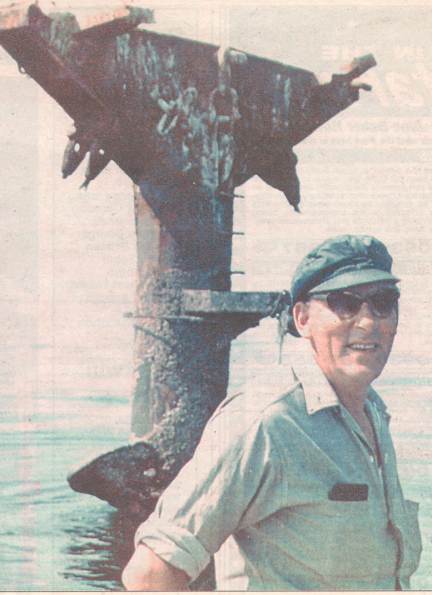 This photo shows Ken Cox in front of the mast in the 1970s.
These stories will tell you more about her, and about some other Liberty Ships that are still around.