The Totnes Castle was a Paddle steamer built by Philip and Sons of Dartmouth in 1923 for the Datmouth and Toquay steampacket Co, and the River Dart Steamboat Co Ltd . She was 108 ft long, weighed 91 Tons, and served for many years on the River Dart as a popular tripper boat. In 1963 a survey indicated that she needed over £6000 spent on her to keep her in service.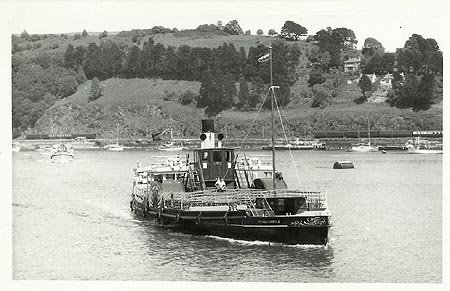 Totnes Castle
The owners were reluctant to do this as it would have been uneconomic, so she was laid up. A new ship, the Cardiff Castle was commissioned and the wheelhouse and one of the Totnes castle's life boats were used in the building of this replacement. The Totnes castle was then sold to a firm that wanted to use her as a floating Hotel and restaurant. ( I am fairly sure she was moored up in Kingsbridge ) This venture soon failed and the ship was disposed of for breaking up.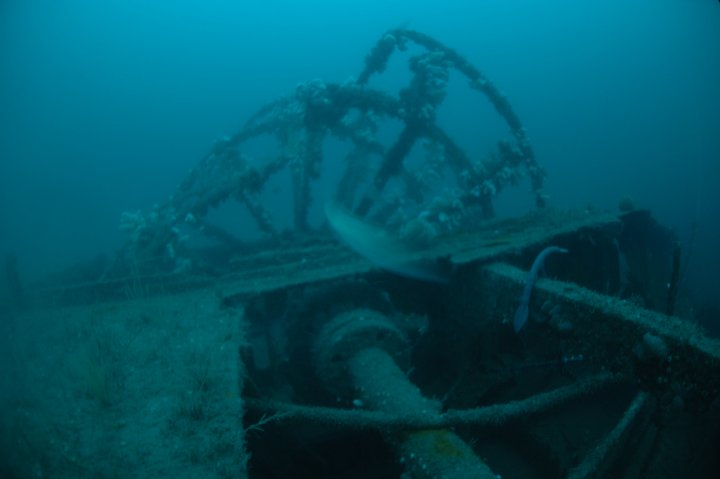 The conrods that powered the wheel. Photo Peter Rowlands.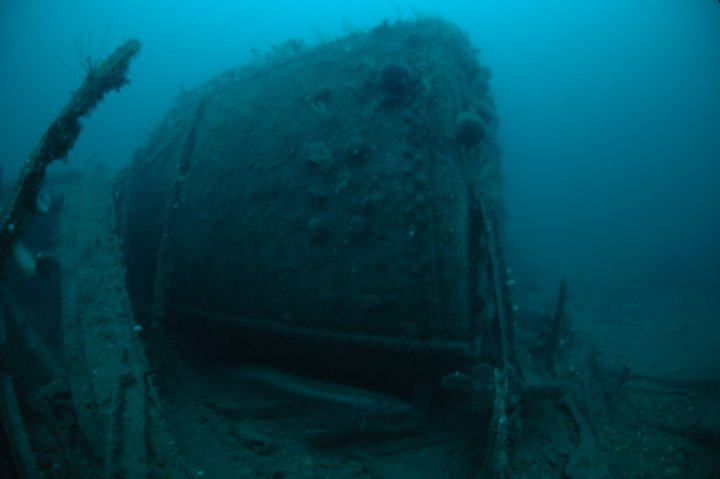 Bow? Photo Peter Rowlands
The Totnes castle lay undisturbed until the 1990's when it was discovered in a survey. It is quite a deep wreck at so you need a nice calm day, and you also need to get the tides right. The wreck lies upright on a sandy shale bottom and is very compact. When it was found it was quite complete, especially the paddle wheels, but storms have done their damage and now the paddlewheels are just fragile skeletons. However you can still see the conrods and how they fitted onto the paddlewheel so as to drive it.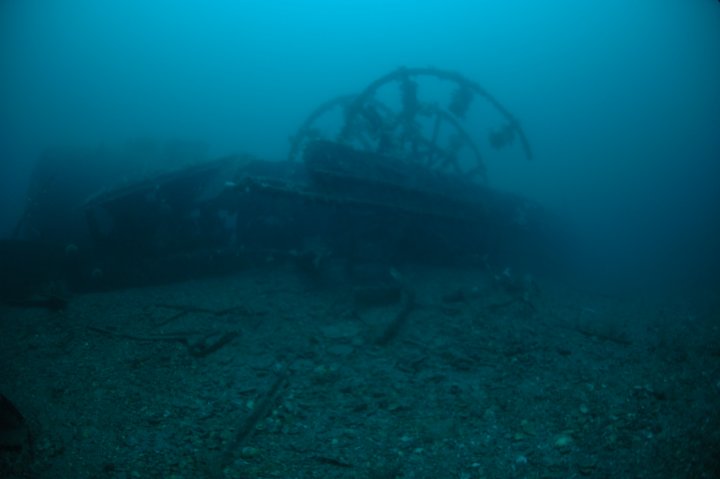 Part of the paddle wheel. Photo Peter Rowlands
The boiler is still there with a very large conger in residence, and I was very surprised to see portholes still on the wreck. (they still are) The bows are intact and all around are bits and pieces of broken steel. It is not a big wreck, but I thought it was very atmospheric. The first time I dived this wreck it was absolutely flat calm. The vis on the bottom was 35ft, and a basking shark lazily swam around the boat all the while the divers were down. Magic. Try to get on this wreck before it completely collapses.