Pamela Eriksson was an extrordinary women. Daughter of the former South African Secretary for Defence, she was presented at Court and took a degree at Oxford. In her thirties she got fed up, worked her passage in a sailing ship, and ended up marrying the Captain of one of the most famous Clipper Ships in the world, the Hertzogin Cecillie.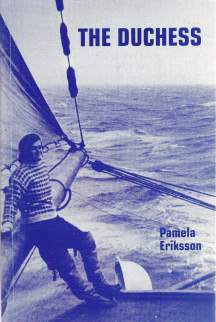 The Duchess
This book is her account of her voyages in the 'Duchess', especially that fatefull day when the great ship ran acround on the Hamstone near Salcombe. You couldn't make this up.
ISBN 952-5064-23-9 This version is a facsimile edition from the Alands Maratime Museum.