About midway between Yealm head and Hillsea Point rocks lies a stretch of water known locally as Fairyland, or the Fairy Grotto's. It is a great area for photography and its attraction is heightened by the presence of a small trawler wreck. The wreck has been stripped of its engines and fittings and really just acts as a background for your shots. Because it was so derelict, I had never really given much thought to how it got there, and a very cursory trawl through the local newspapers suggested it had sunk by accident and there was no great story attached.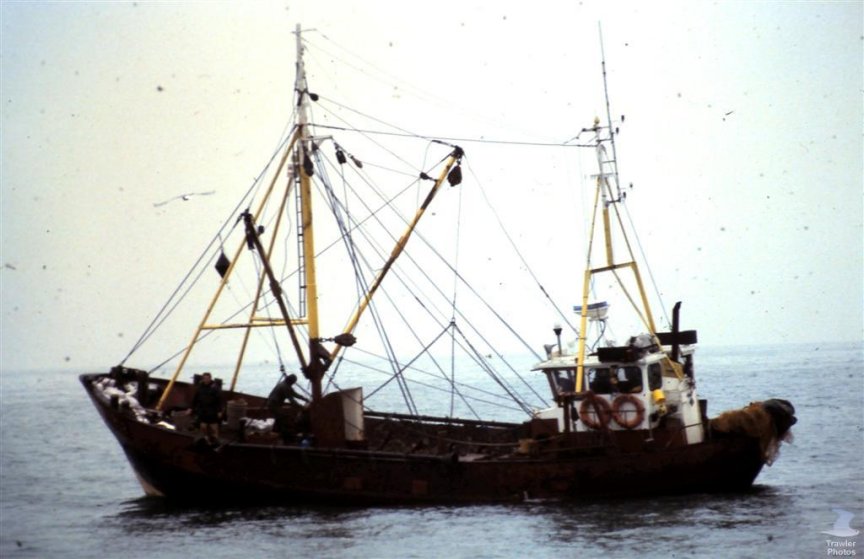 Viking Princess as Renilde
photo from
Even so a wreck is a wreck, and it niggled at me, as I just don't like NOT knowing. After all, I am supposed to be wreck historian (amateur). I had just made up my mind to devote some time to finding out what trawler it was, when I came across a letter in 'Diver' from Karen Williams who basically had done some serious digging and solved the whole problem together with 'Dive Skipper' Peter Hambly who owns the dive boat Furious. I am very grateful for their efforts.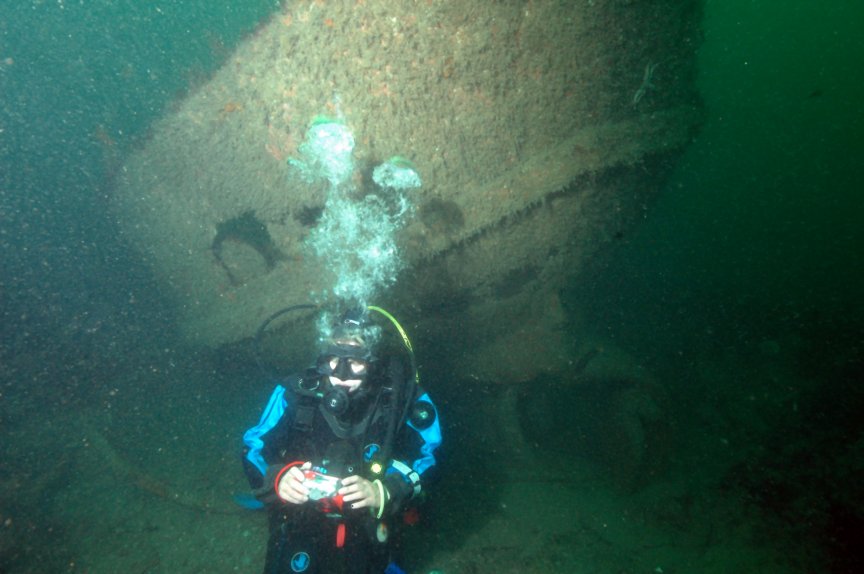 Karen Williams
photo Keith Hiscock
It turns out that the wreck is that of a sixty foot shrimp trawler called the Viking Princess (PH407) built around 1960. At some stage she had also been used as a scalloper and was originally named as the Renilde Maartje (RX282) when she was based at Rye and Newhaven.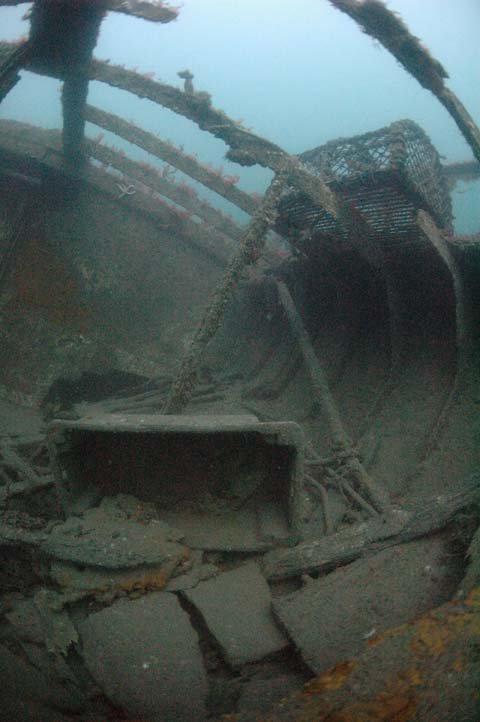 Exposed frames and the Kort nozzel. Potos P. Rowlands.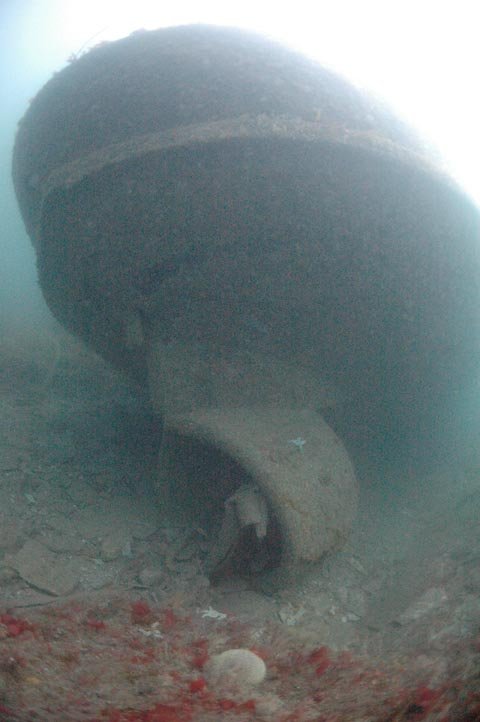 Exposed frames and the Kort nozzel. Potos P. Rowlands.
In the early 1990's with fishing in serious decline the government decided to reduce the size of the fleet by offering inducements to fishermen to decommission their boats. This meant that they would have to be destroyed. Ten Plymouth trawlers between forty and sixty five feet were designated for decommission and their skippers suggested that they should be sunk in Whitsand Bay to form an artificial reef. This great idea was naturally turned down, so the trawlers were cut up and scrapped. The Viking Princess was partially scrapped in Hooe Lake in 1993 and in 1996, her engines were removed and the top of her bow cut off. She was now approved for decommissioning so in the Autumn of that year she was taken in tow by the Tug Kinsman for her last journey to Galmpton Creek on the River Dart. It wasn't the best of weather and as the sea became rougher the Viking Princess became overwhelmed and sank where she now lies. So what is she like to dive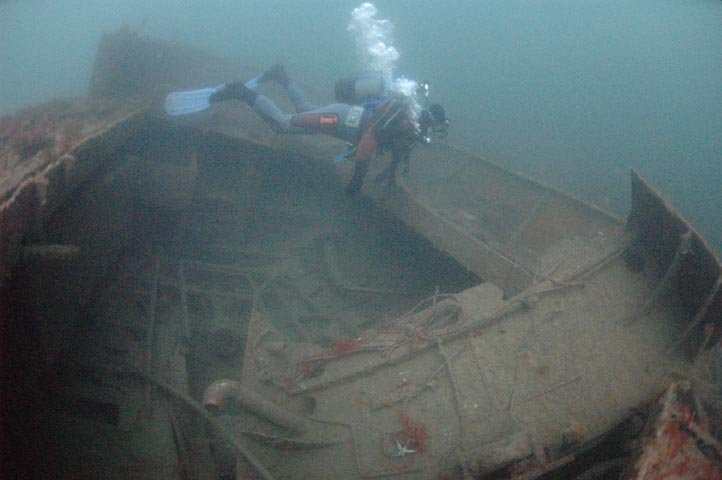 Swimming over the wreck.Photos P.Rowlands.
The Viking Princess lies more or less upright in about 25 meters . The bottom is predominately rocky with small reefs and some sand patches. The wreck is completely open, so presents no obstacles to a good ferret about. At the stern is what looks like a large propeller guard, but is actually a Kort nozzle which improved the efficiency of the engine when under extreme load during fishing. The wreck is usually swarming with small Pouting and some female cuckoo wrasse, who happily pose for the camera, and under the port side, near the stern, is a nice conger eel. There is not a lot to see, but it is quite photogenic , with the exposed ribs and fish giving you plenty of photo opportunities. Most people use this as a second dive coming back from the Persier, but I prefer it as a first dive, so I can spend plenty of time in the fairy grottoes.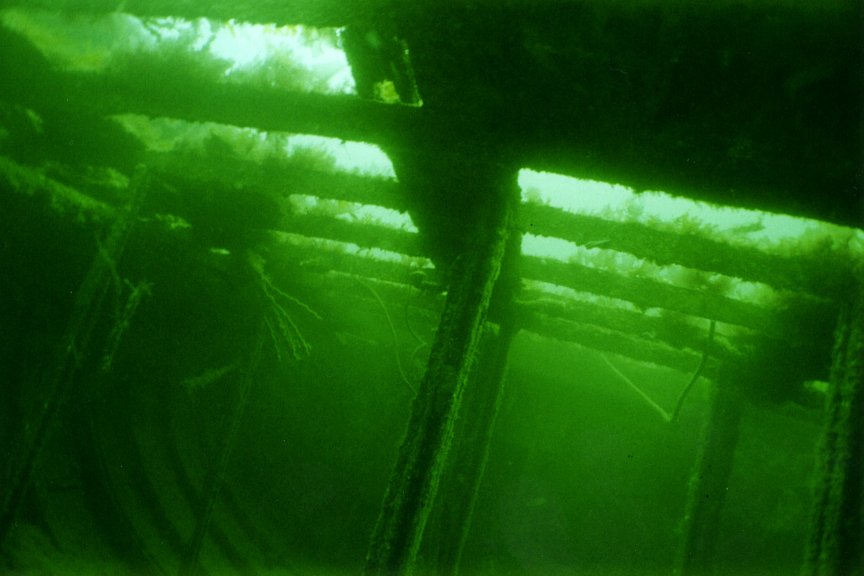 Photo John Williams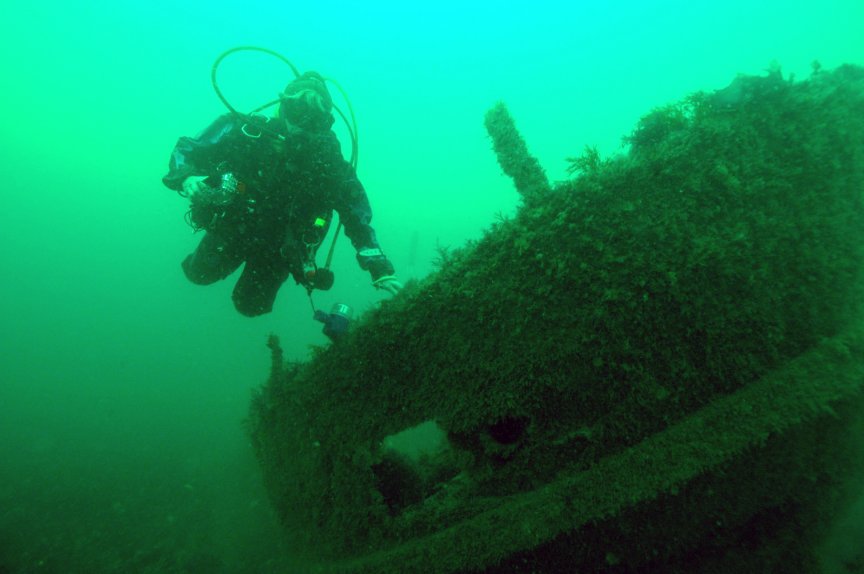 Photo Keith Hiscock.
When Karen found the wreck she did these drawings to help identify it.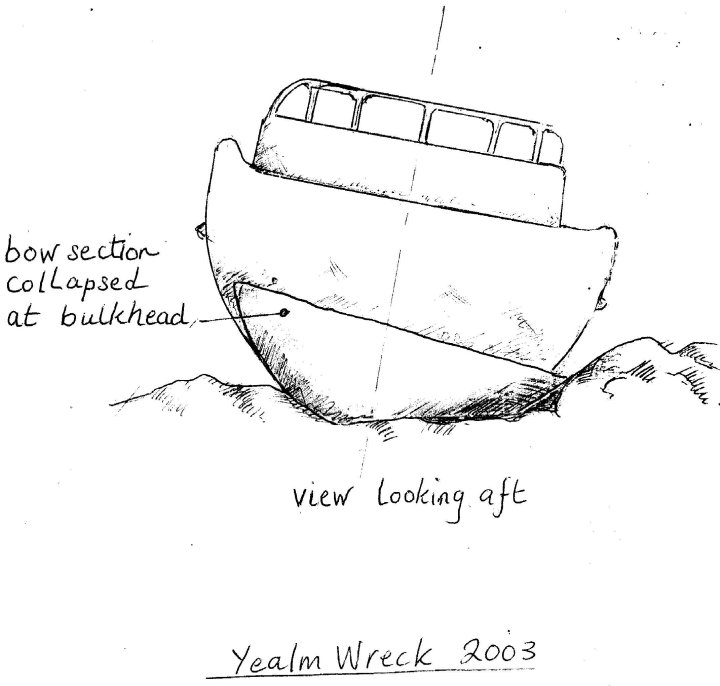 Karens Drawings.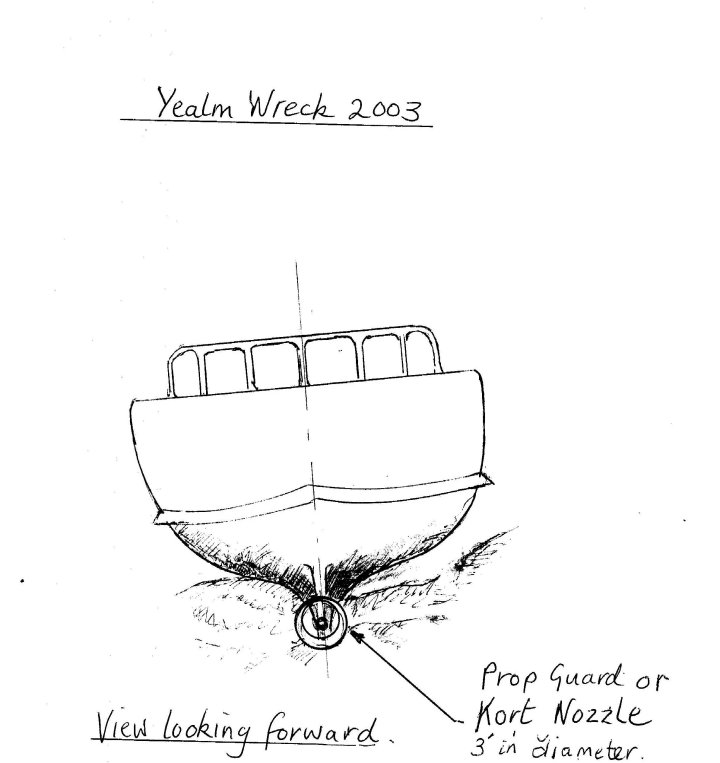 Karens Drawings.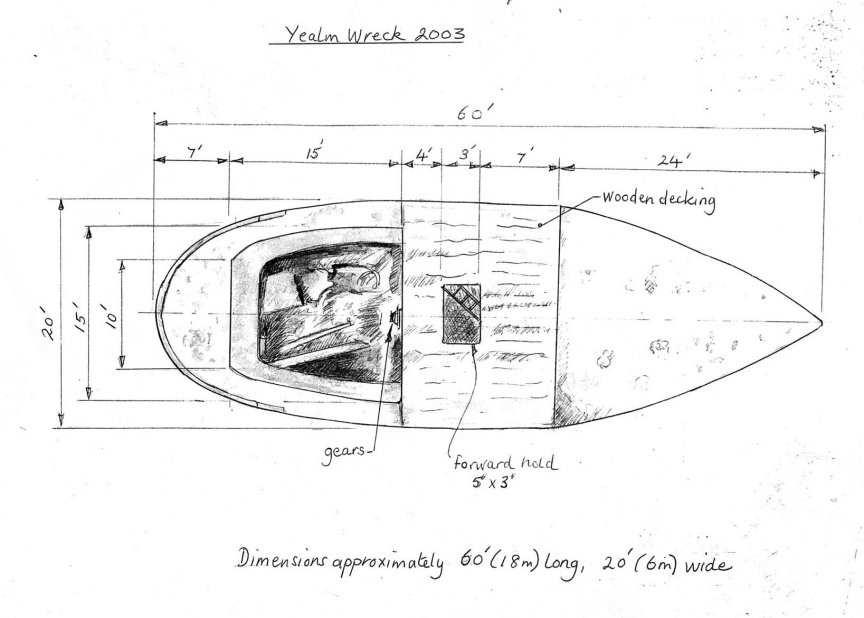 Karens Drawings.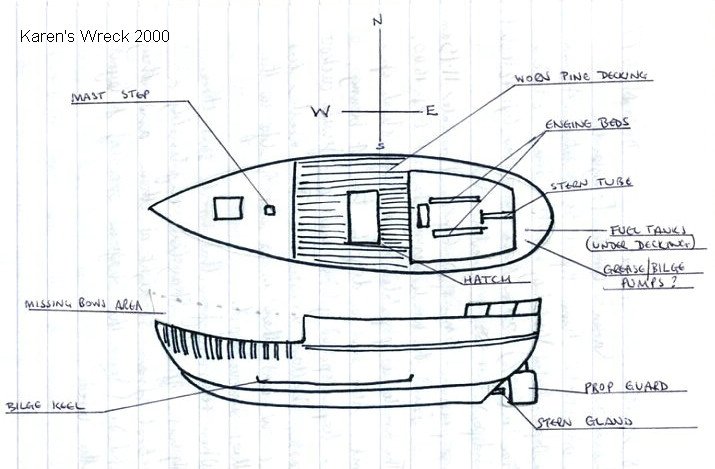 Karens Drawings.
In March 2012 Dave Page found this anchor about 30 meters from the bow.It is obviously much older, but nothing else is known. Photos are Dave Pages.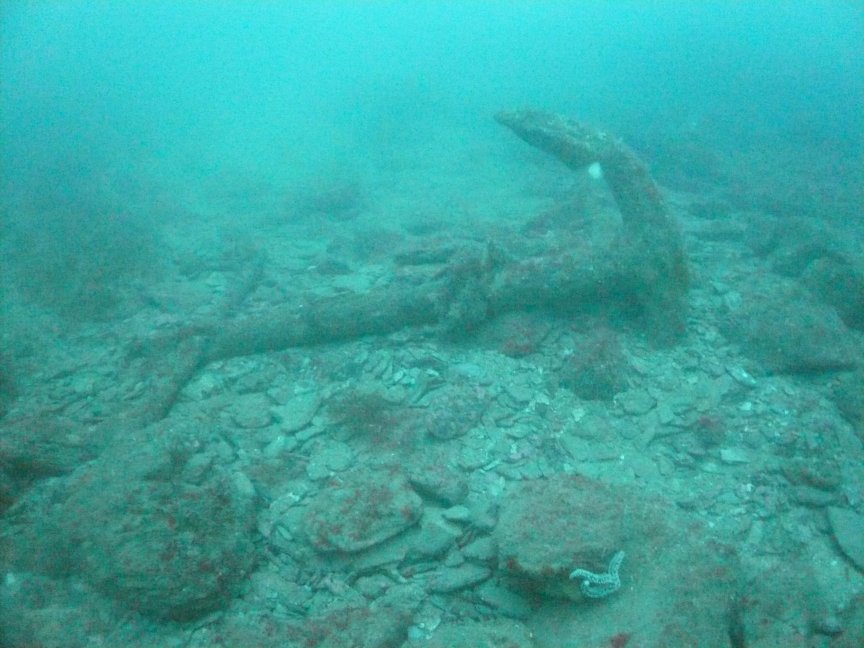 Anchor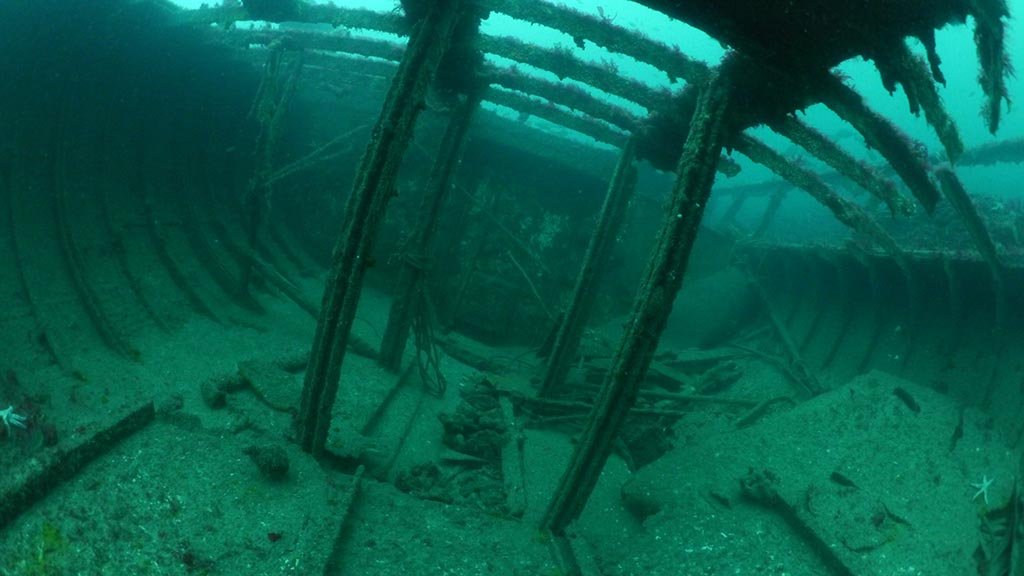 Anchor
April 2012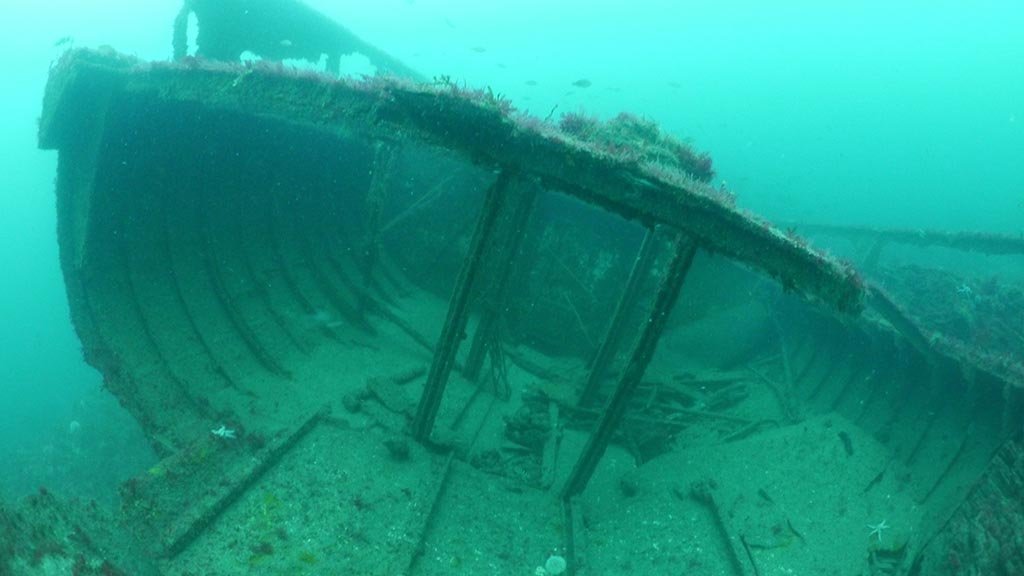 Photos Peter Rowlands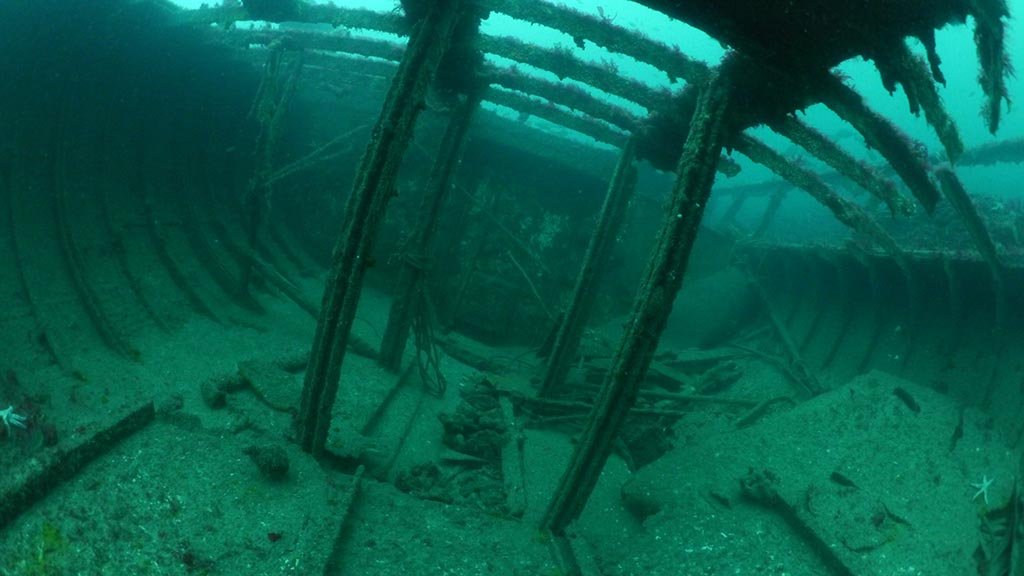 Photos Peter Rowlands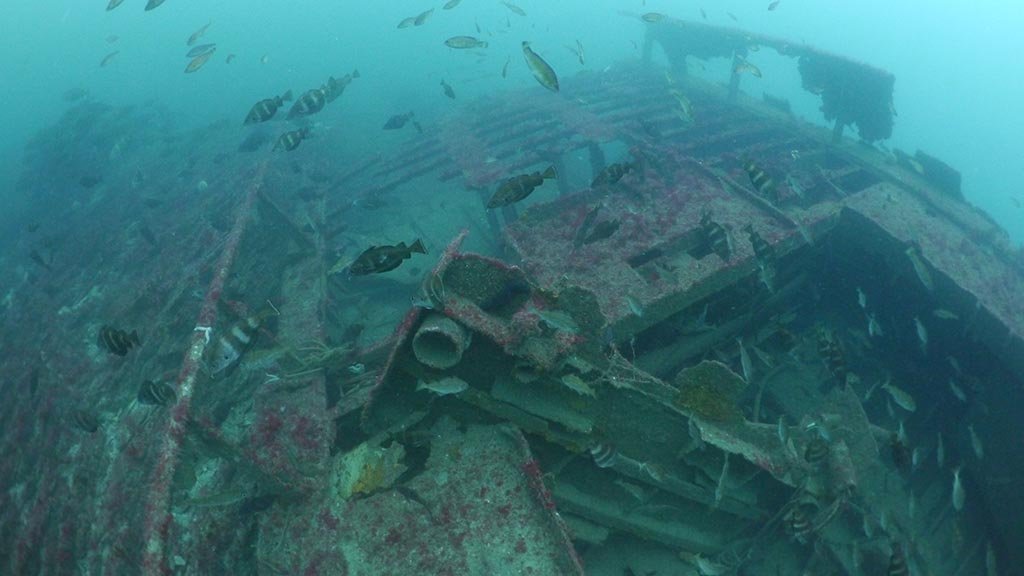 Photos Peter Rowlands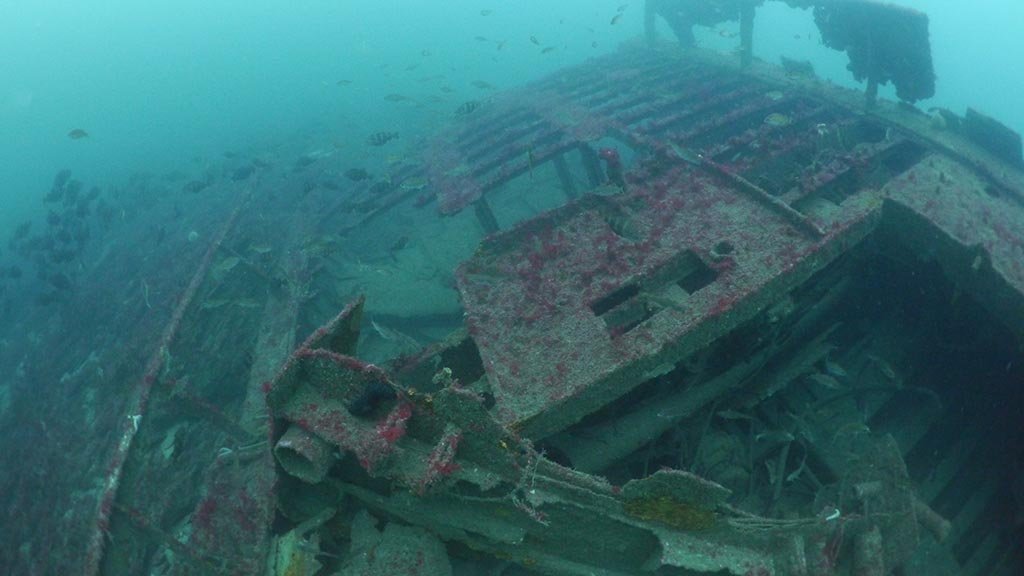 Photos Peter Rowlands
In the storms of 2014 the Viking Princess was smashed to pieces.