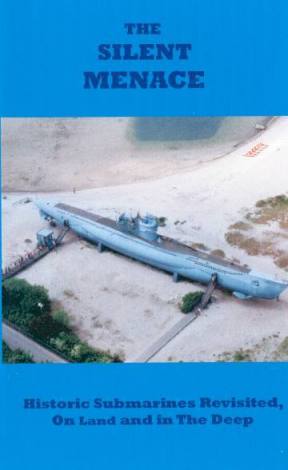 The Silent Menace DVD
This video revisits some historic submarines like the A7, the M2, under the sea, and the Holland, the U995 and the William Bauer on land.
Whilst putting these submarines in their historical context, it also shows the first operational German submarine U1, and describes Otto Weddinghams famous attack in U9 which by its success virtually invented modern submarine warfare. The film also records a moving visit to the Submariners Memorial at La Boe.
Running Time 37 mins.
This DVD is temporarily unavailable