A dramatic example of a ship stranding, was the schooner Aerial, which on the 8 December, 1896 ran aground just in front of the Lion's Den near Plymouth Hoe. She was successfully refloated after two weeks and continued on her passage to Cardiff. However that was not the end of her story.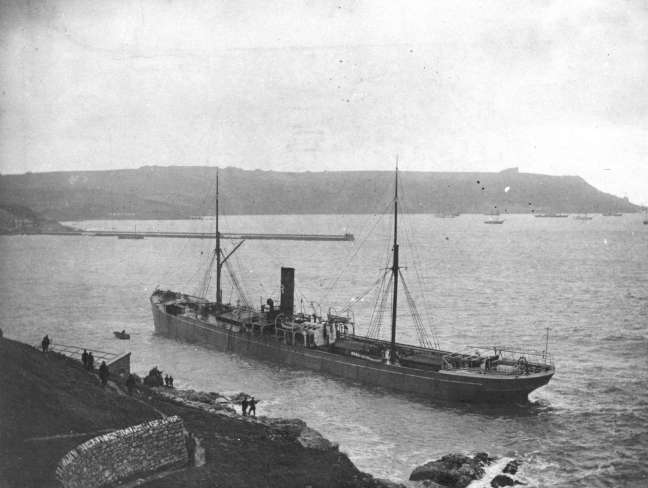 The Ariel hard aground.
Twenty years later the Aerial, now renamed the Samara, was on passage from Alexandria to Bristol when she was torpedoed and sunk in the Bay of Biscay. The sea, as always, had the last word.