You would think that salvage vessels would have more sense than to go aground, but in 1947 the Admiralty lifting vessel Freija went to salvage the remains of a motor launch called the Grey Owl and nearly became a complete write of herself.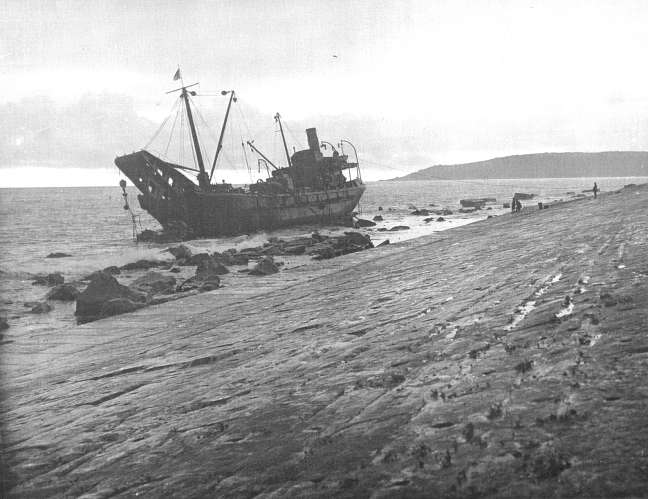 The Freija hard aground.
Heavy seas dislodged her holding anchors and threw her onto the rocks at the base of the Breakwater. The fourteen crew got of safely, and the only casualty was the diver who sustained a slight injury to his chest when he was rammed by a buoy.The vessel by this time was almost awash but by the next day the vessel was refloated on the next high tide.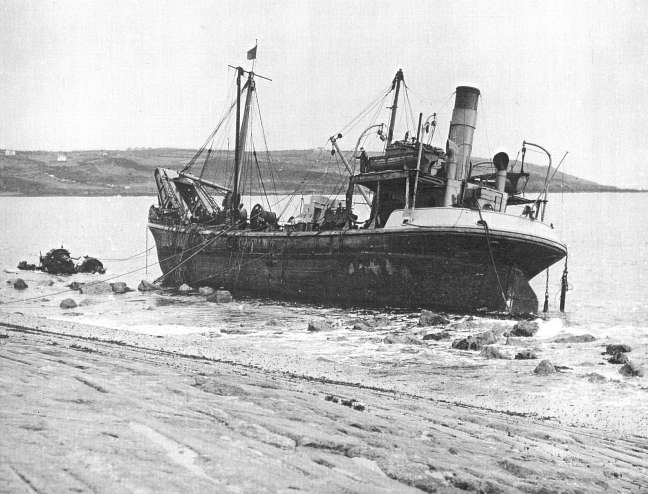 Luckily she refloated on the next high tide.