I am grateful to Susan Coney for the b/w photos of Capt. Hitchins and the Crossowen. Capt. Hitchins was her great uncle.
It is not often that you can come across a ship abandoned on the beach with all her sails still set. But that's what happened to some early morning walkers on 7th May 1908 when they came across the Scottish registered brigantine Crossowen adrift on Yarmer Sands with only three feet of water in her hold. Of the crew there was no sign. So what had happened?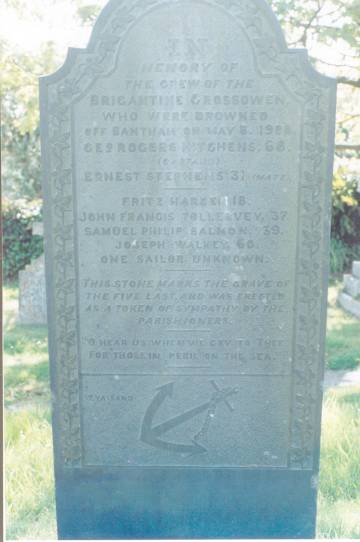 Crews Grave.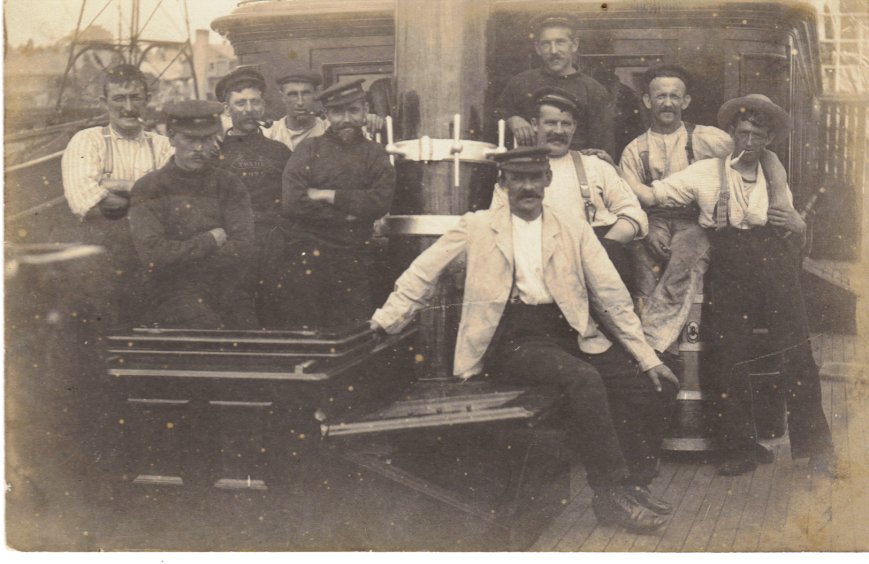 Capt. Hitchins with some sailors,probably not from the Crossowen.
The Crossowen had embarked a cargo of china clay at Parr the previous day and it can only be assumed that when she left port she became enveloped in a dense bank of fog that had blanketed the south west coast that day. She ended up far to close inshore, and struck Burg Island. The crew, thinking that they were sinking, launched the ships boat and rowed for the shore. Unfortunately they rowed towards the mouth of the nearby river Avon and became overwhelmed by the breakers on Batham Beach. All were thrown into the crashing surf, and it was only later that their drowned corpses were plucked from the waters around the river Avon's mouth.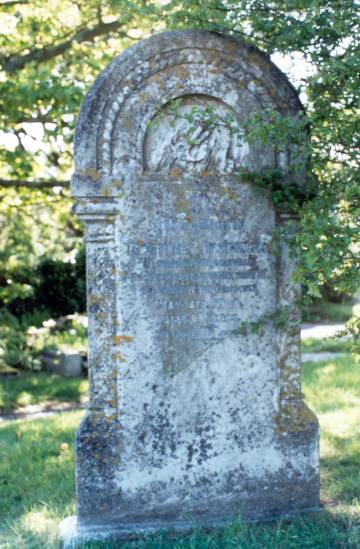 The Captains Grave.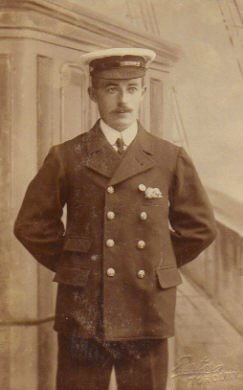 Capt. Hitchins.
Six bodies are buried in Thurleston Churchyard together with an unknown boy who, whilst not on the official crew list, was presumed to have been aboard. Their communal grave was erected by public subscription from the local villagers. Later a separate stone for the Captain was placed nearby.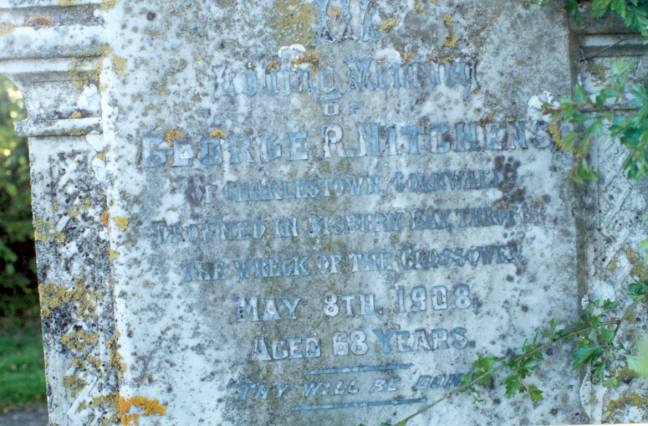 Captains inscripton.
The Crossowen, seen below aground at Yarmer Sands near Thurlestone, was built at Grangemouth in 1878 by Adamson, and originally called the Omega. A 115 feet long with a gross tonnage of 237 tons, she is a sad testament to the old superstition that says, it is bad luck to change a ships name.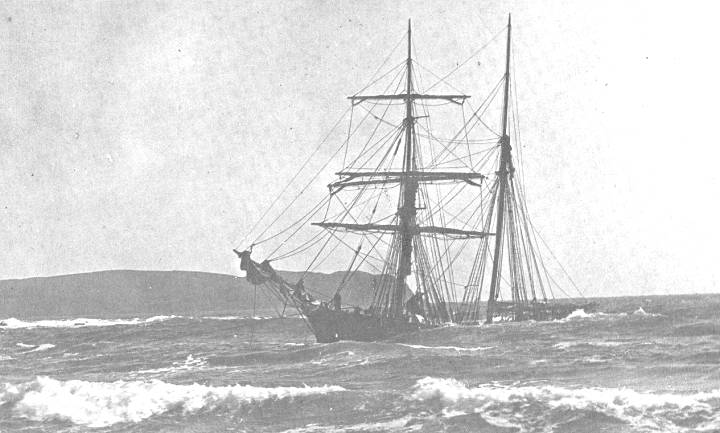 The Crossowen.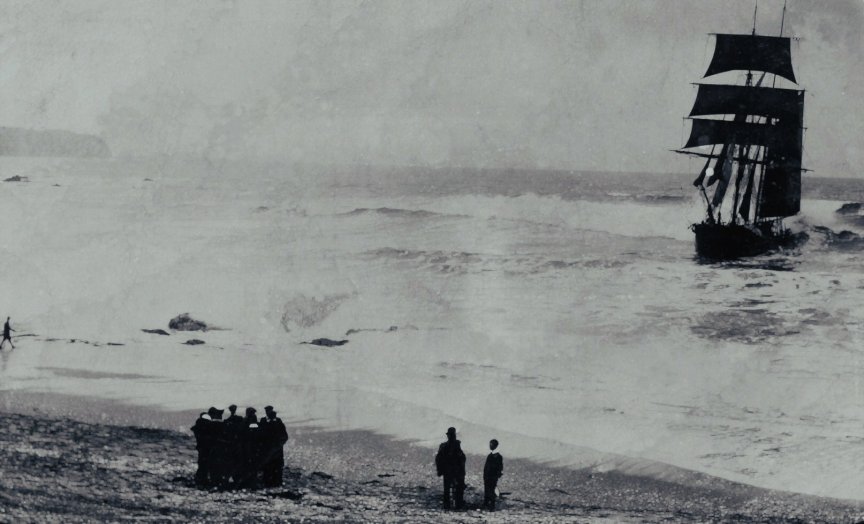 The Crossowen.