Two miles inland from Hope Cove lies the tiny village of Malborough. Inside the church are many memorials to the generations of local families, many of who drowned in the unforgiving seas between Bolt Head and Bolt Tail. But our interest lies outside with a small slate stone that's lettering grows faded and worn. It is here that the bodies of the Chambers family lie, three boys and a girl. The inscription reads:
Here lye the Bodies of Daniel Mary and Joseph Chambers. Sons and daughters of Edward Chambers of Jamacia who were shipwrecked at Cat Hole in this Parish.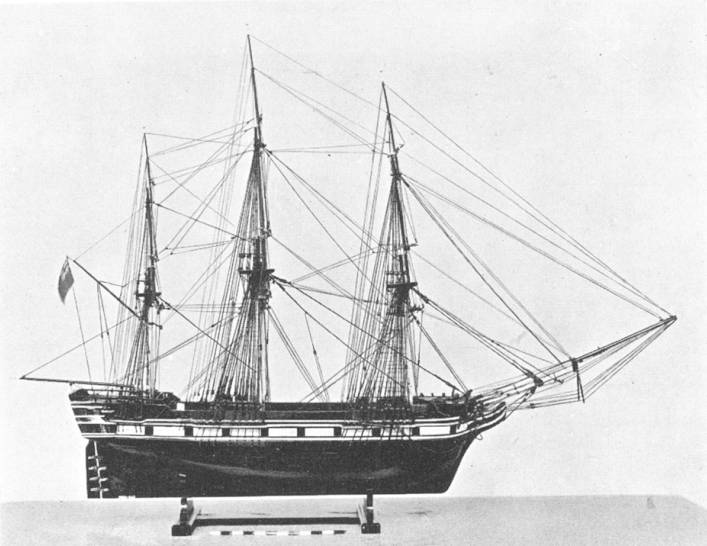 Model of an East Indiaman, slightly later than the Dragon.
Between Bolt Head and Bolt Tail lies five miles of the most dangerous waters along this coast. Well over three dozen ships have come to grief on these unforgiving shores and only God knows how many lives have been lost. For the Dragon, a British East Indiaman, homeward bound from Jamaica with a cargo of rum and sugar, the end must have been very swift. Besides the Chambers family, four seamen were drowned but Captain Gleast and ten of his crew survived. In the lottery of life they had won a reprieve but the hopes of the Chambers family had gone forever with only this weathered stone to show that they ever existed.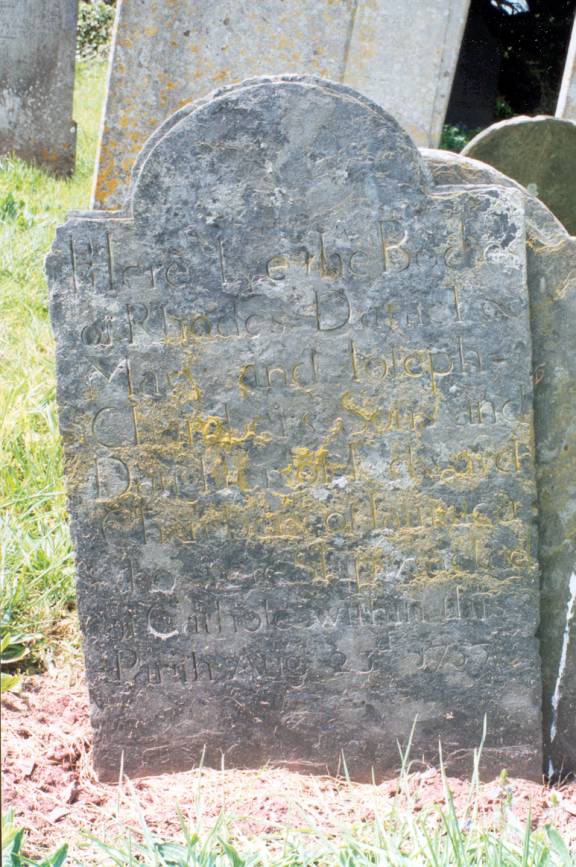 The weathered Headstone.
So what of the Dragon? Did she still exist, mangled and broken at the bottom of the cliffs, or had she been smashed to pieces and completely dispersed. It was worth a search.
The bottom here is sand with large boulders that have fallen off the cliffs close inshore. Because the water is so shallow and clear it was possible to do a really intensive search over a few days, but nothing was found. This did not come as a complete surprise to us, wrecks are rarely where they are supposed to be, so we moved the search area 100 yards along the base of the cliffs. Very soon we found an anchor and then stumbled across the wreckage of the Deventia.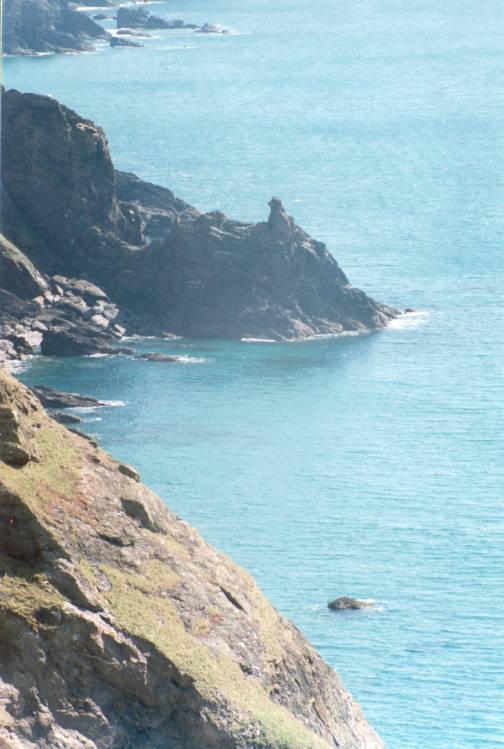 The bay in front of Lantern Rock is where the Dragon sleeps.
We rather lost interest in the Dragon and completely discounted the anchor at the wrong age. However further research showed that it 'could' be from a ship of the Dragon's period. After a couple of years the sand covered everything and that was the end of our investigations, but I still keep an eye on the area, and one day who knows, the sand might just move back out and reveal all.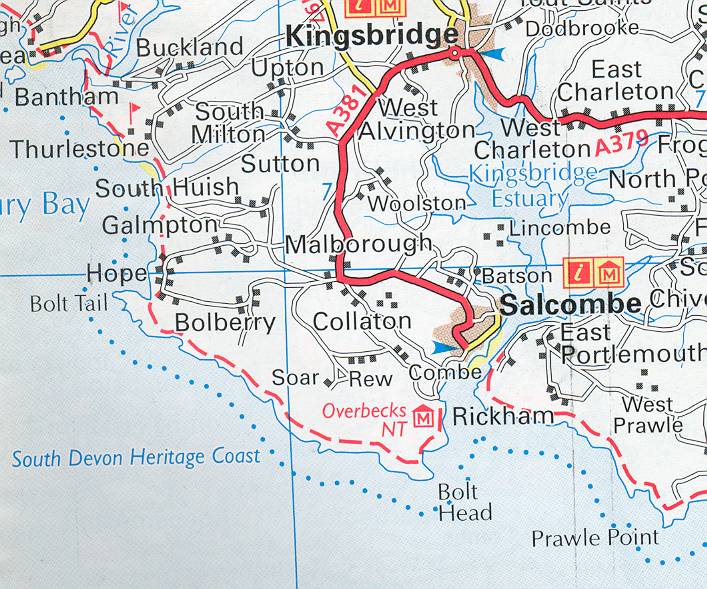 Location map.