The Dornier 26 DO Seaplane was designed for transatlantic service and was used extensively as a reconnaissance plane in the Norwegian Campaign.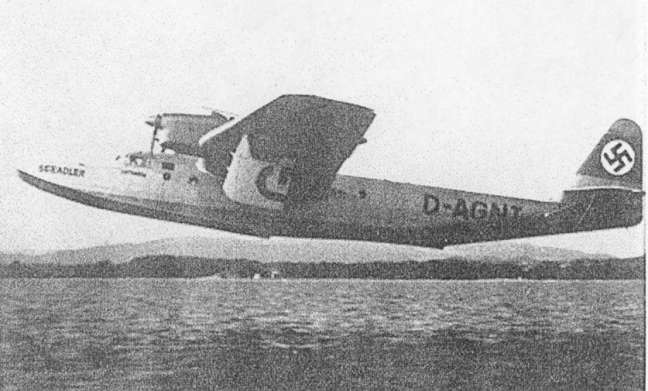 Donier Seaplane
She had four tandem engines and retractable pontoons. Quite when she was shot down is unclear, but probably in the Second Battle of Narvik.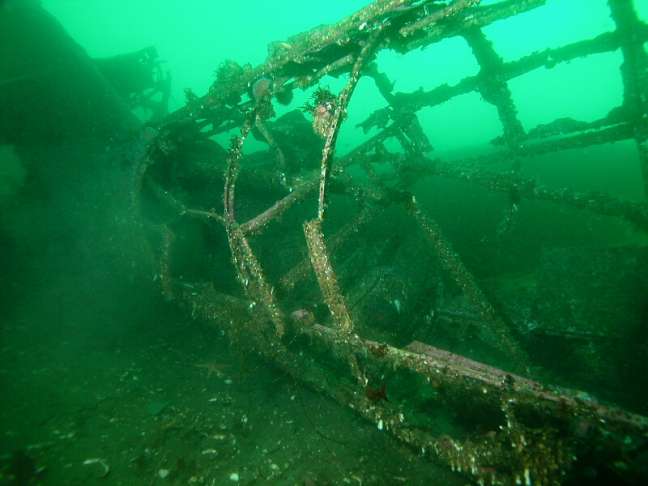 Fuselarge. Photo F. Bang
This was a really nice dive, made even more so as this is probably the only one in the world underwater. Tailplane, wings, fuserlarge.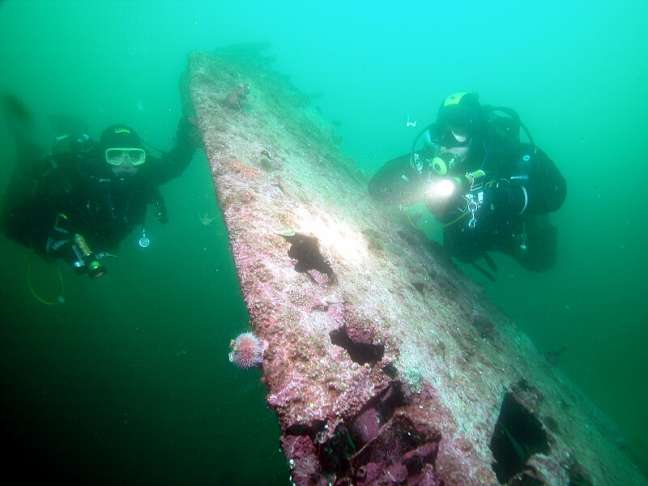 Tail. (Photo F. Bang)
Recognisable as a plane. Even the ailerons work.To many off us on it, but its only about 20 meters from the shore so the skipper gets a bit fraught. Viz 20ft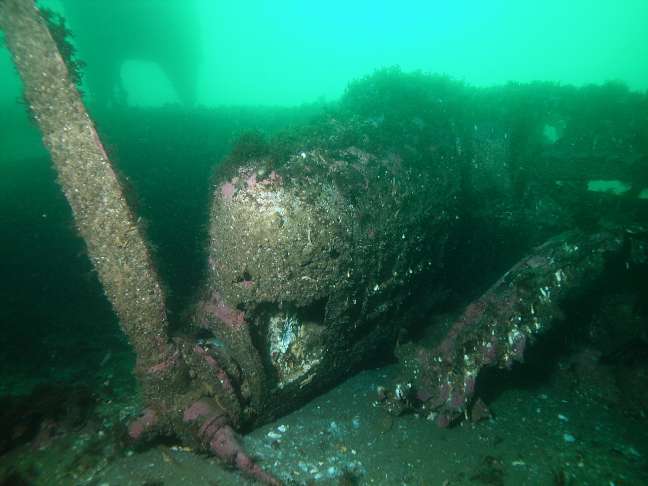 Prop on one of the engines. (Photo F. Bang)