This is a bit of a fraud if you are a committed wreck diver because you wont get wet. But when I saw this sub in the pretty little Port I just had to have a go.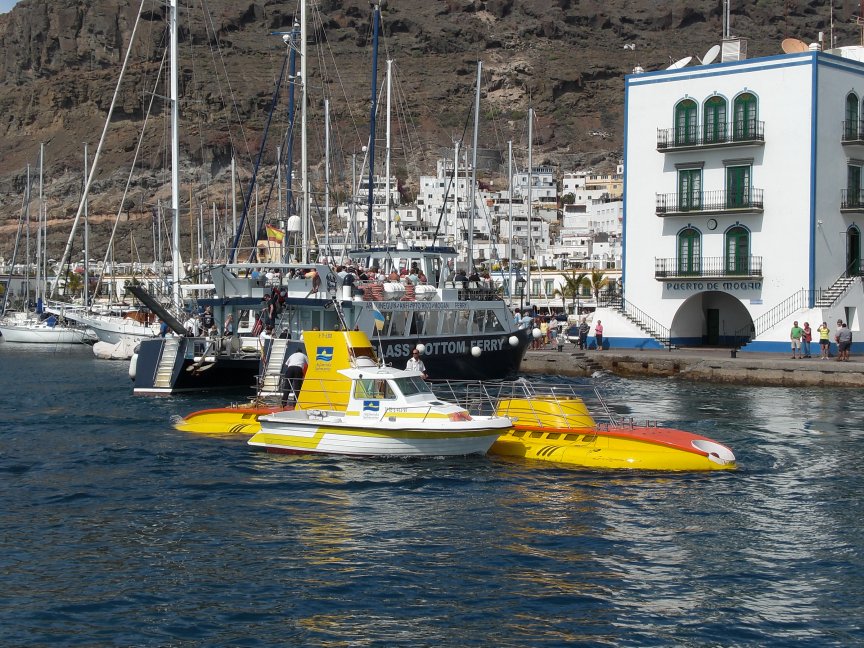 The Yellow Sub and safety boat.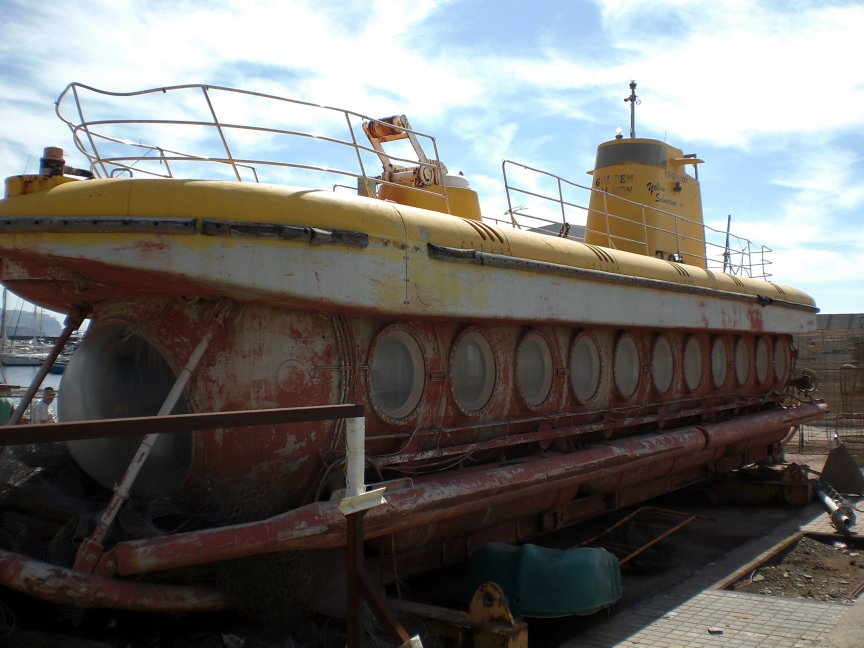 This is the spare one getting overhauled.
The big surprise was the shipwreck. It appeared to be a medium sized fishing boat. no one on the crew knew its name at the time, but looking on the net, I came across this great site that runs diving tours (wet ones) on it.
www.canary-diving.com/site4.shtm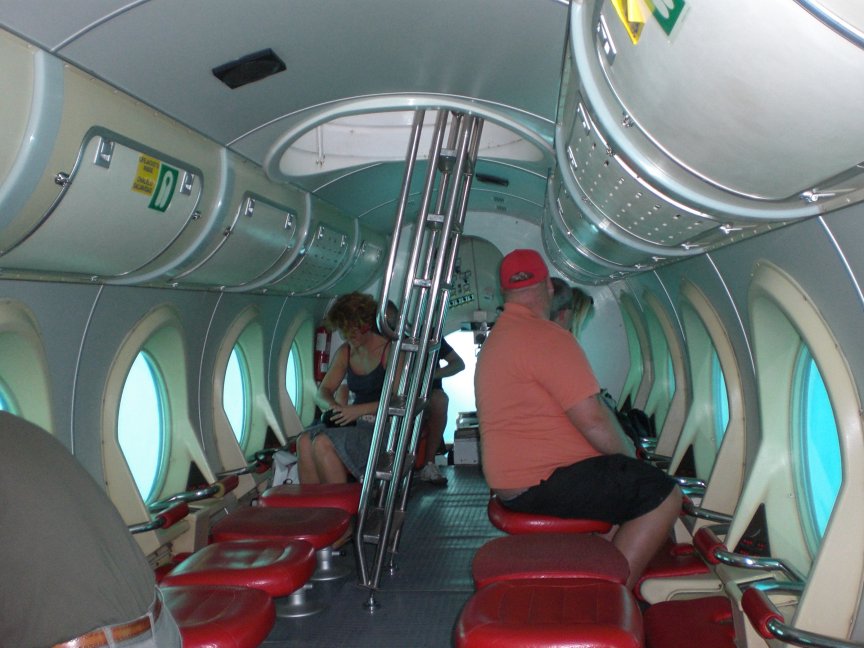 A surprisingly light and spacious interior.
The wreck is called the Cemona 11, a medium sized trawler, and it was deliberately sunk in March 2002 by the yellow submarine company to enhance their attraction. It was lying on its port side, still reasonably intact, and home to a large variety of marine life including large shoals of baby sardines which hide from the tuna and jacks that seem to constantly patrol the wreck.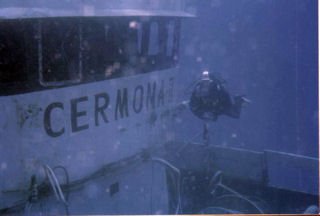 The Cemona 11.Courtesy Canary Diving.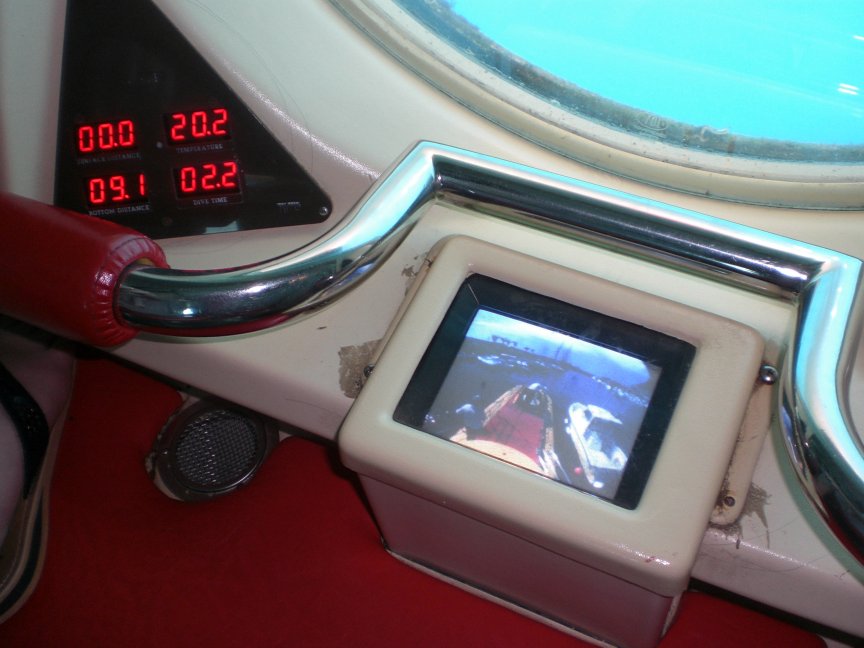 A really useful gadget.
IMPORTANT: Please note the author of this article, Peter Mitchell, passed away in 2015. You are welcome to leave comments as other site visitors are sometimes able to answer queries and also enjoy sharing relevant historical information. Unfortunately I cannot help with enquiries re shipwrecks etc. Best, Chris (Peter's son)