It is inevitable that Divers will find many types of "Artillery projectiles" and other types of ordnance when diving arround Plymouth. Over the centuries large numbers were fired out into the sea from the numerous shore batteries that line the edges of the Sound. Finds from the earliest times are typically "Roundshot" ( cannonballs) and mainly were fired from Staddon Point Battery and the early Picklecombe Fort.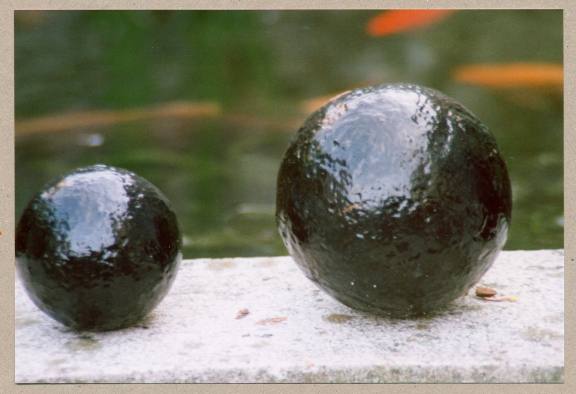 Cleaned up solid round shot. Probably a 12lb and 32lb. Shot were measured by weight as a sphere will always contain the same amount of metal for a given diameter. A 32lb shot was approx 6.25″ in diameter.
The guns had ranges out to about 2,000 yards and if an arc is drawn on a map of the Sound it will show where most shot are to be found.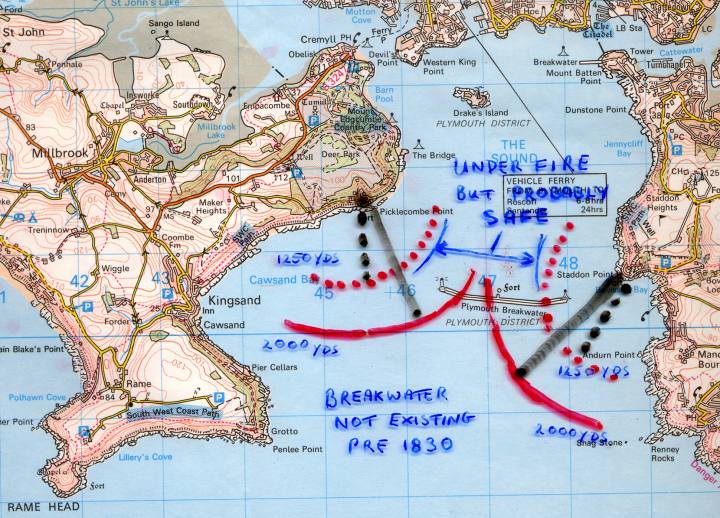 Map showing Ranges.
These two forts below are the source of many of the "Cannonballs" that are found in the waters off Plymouth.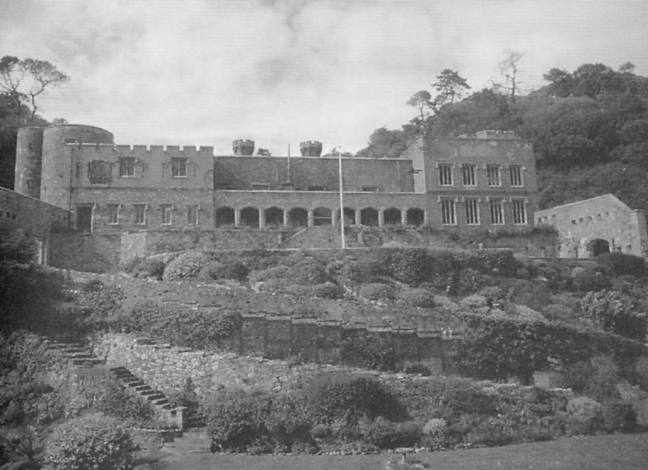 Picklecombe Fort circa 1849.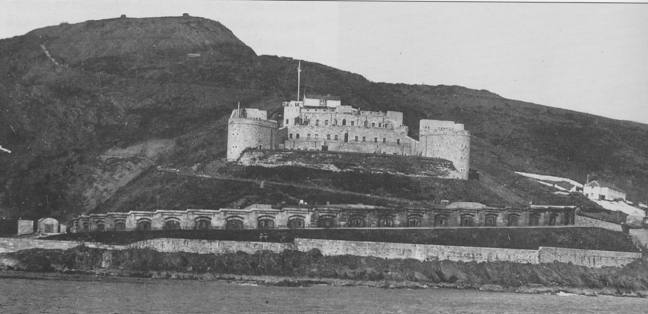 Staddon Fort and Bovisand Battery.
Due to chemical reaction with seawater, a "Concretion" up to about 2″ thick will form on "Cast Iron" objects and the carbon content of the metal itself gradually converts to a form of graphite. This will fall to dust if the projectile / cannonball is raised and dried out.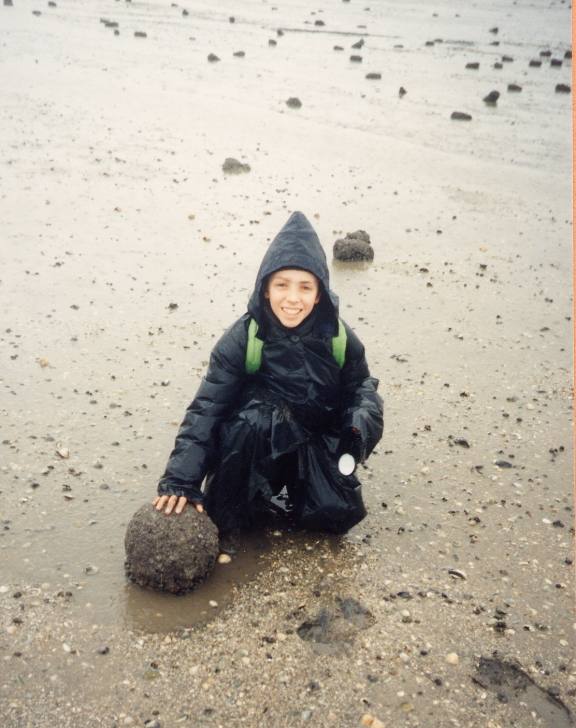 Roundshot found on seabed at low "Spring tide" offshore from an old Gunnery range. Newer RML projectiles can be seen in background.
Sometimes you can find two small cannon balls joined by a metal bar. These are called Bar Shot and were very usefull in ripping sails, or chopping down masts. You can also find them joined with chain but these are very rare as the chain tends to rust away.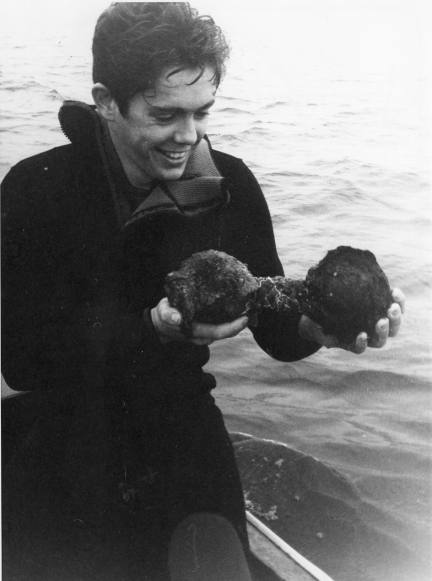 Bar Shot.
You can also find cannonballs with a wooden peg in them. These are full of 'black powder' and the wooden peg acted as a crude fuse.These were more properly called a 'mortar' and were fired at a ship or land battery, and exploded when it hit the side of the ship or fort.They were not very effective but there are quite a few to be found in shallow water. If dried out the 'black powder' will probably ignite, so its not one for putting by your fireplace.