S54 was one of the S49 class of destroyers, and really very similar in size, speed and armament to the V83. She was launched on 11 October 1915 and when she tried to scuttle she was boarded, and they managed to beach her where she was finally broken up in 1921.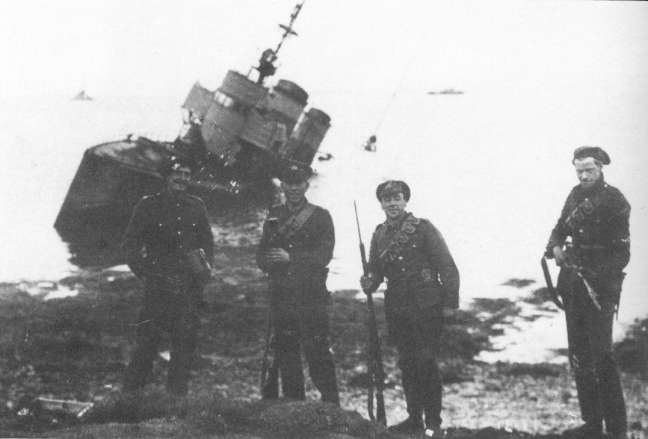 Probably not the S54, but you can see that this is how she was beached.
I dived this wreck in1985 and this is what I wrote in my notes.
This wreck lies in 50 ft and there is just scrap everywhere. Turbine blades, valve chests, you name it and its here. If you want to see brass on a wreck this is the place. The most noticeable are the engine turbine blades. You can't miss them they just stick out of the main engine turbine. Trouble is they need a lot of work to remove, so its just as much fun looking. Besides that there is worming gear, valve chests, large pieces of sheet brass, lead and copper and then just loads more smashed up wreckage with more brass on it. Not only that it's rather a pretty wreck as well, lying as it does on sand. It seems to be on various levels and you can rummage inside parts of the engine room, or just roam around the outside tripping over all that brass. It's all well fixed. Still keep on banging.