The Poleire was a Cypriot motor vessel of some 2300 tons. In April 1970 she was on a voyage from Ireland to Gdynia in Poland carrying a cargo of zinc ore when she struck the Little Kettle Rock, which lies just north west of Tresco. There was a thick fog when she struck, and although less than a mile from the Round Island light house, her master failed to hear the fog signal. The sea was flat calm so all the crew managed to get of safely. Within a week the Poleire broke in two and sank.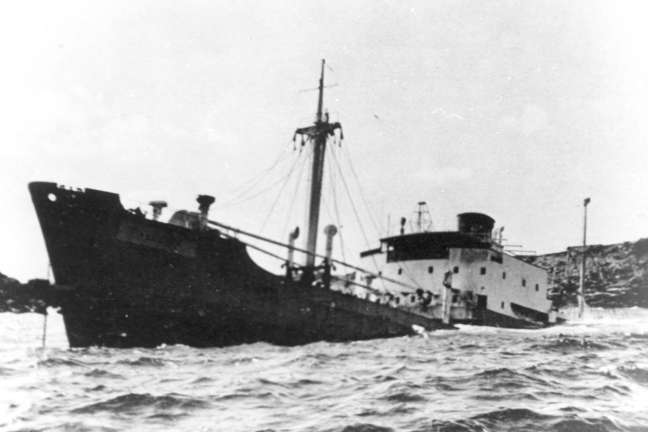 The wreck of the Poleire.
The wreck now lies in less than 35 feet of water on a bottom consisting of shallow rocky gullies which are covered with kelp. Although the Poleire is a recent wreck she has been smashed to pieces and lies scattered over a very large area. However she provides a very good dive, because being well broken up there is a large amount of wreckage to be looked at. There is still quite a lot of' brass left on her. We found a fairly large brass valve, but in the end had to leave it because it was attached to firmly for us to remove. There were various pieces of broken crockery, but we saw no sign of any whole pieces, or any personal effects. This was surprising, as the crew had had to leave most of their possessions on board her when they abandoned the vessel. Even so the site is well worth some more dives, and with a though going over could yield some interesting surprises.