Many other types of projectile can also be found in large no's. One of the most common is a 1″ (1lb) lead bullet. This round was fired from a "Sub calibre" aiming rifle tube that was fitted into the breech pieces of larger guns (6″, 9.2″, 15″, etc.) and would allow target shooting without the associated wear and tear on the gun if full calibre rounds were used.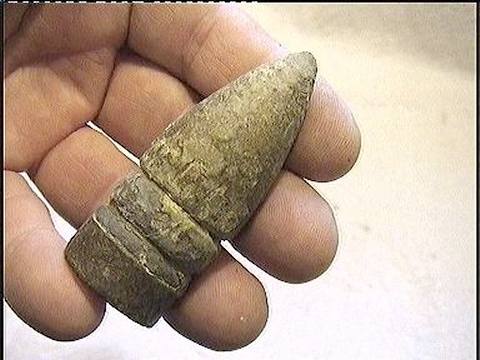 (1lb) aiming tube rounds. These solid lead shot are so common that my weight belt is made from them. It is less common to find a complete round with cartridge case still attached. Possibly ditched overboard as a miss fire. They were still in production well into the 1930's.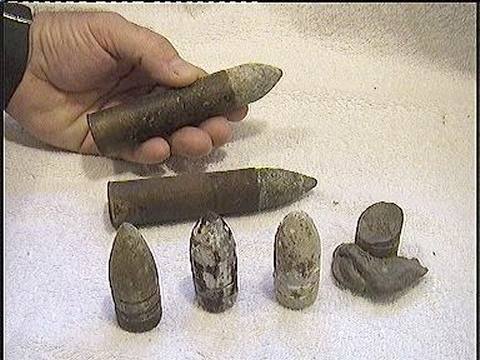 These rounds were developed from the earlier "Nordenfelt machine gun" round. This gun was purchased in large no's. by the Navy as a means of attacking an enemies deck and gun crews and also as an anti torpedo boat gun.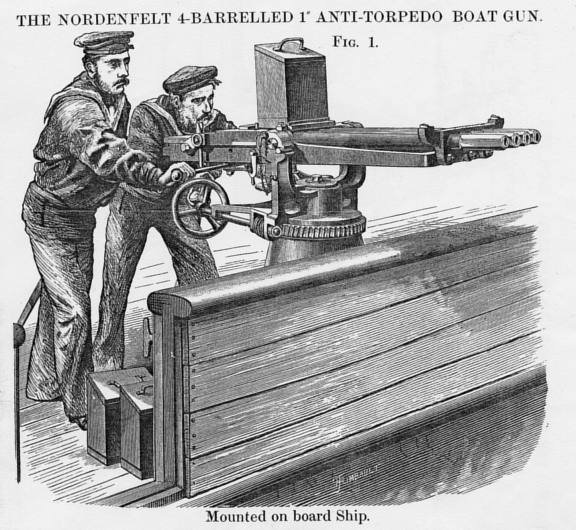 The machine gun round was a tubular "Brass envelope" containing a cast iron penetrator core. The brass would take the rifling and the cast iron body would penetrate up to about 2″ armour plating at approx. 300yds. range.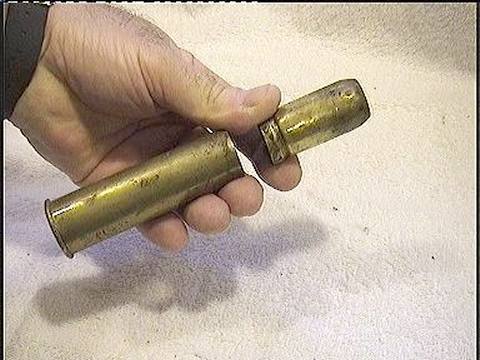 The gun was a contemporary of the better known American Gatling gun but did not suffer to anything like the extent that it did with jamming and round separation problems.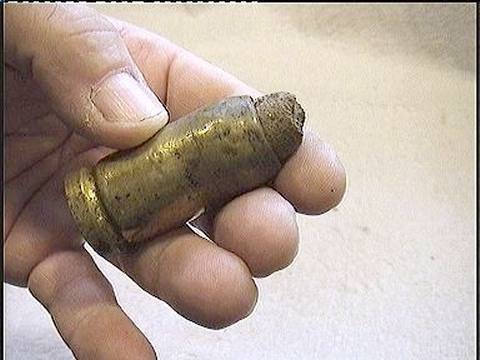 Nordenfelt rounds. More likely to be found like the bottom one, with cast iron core rotted away by seawater.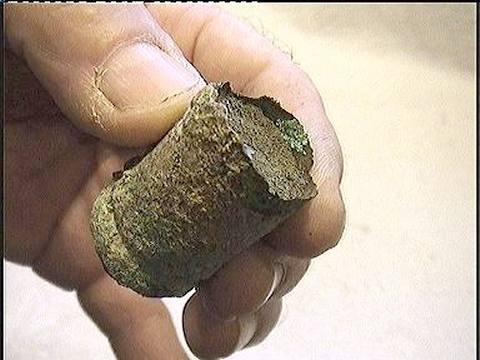 Cast iron core rotted away by seawater.
Many other rounds have been fired into the sea over the years and a selection of finds are shown below:-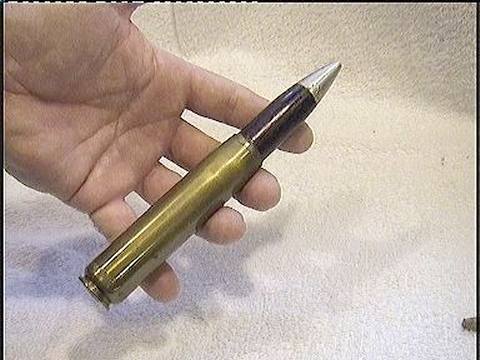 20mm. Oerlikon. Fired from HMS Cambridge shore training base.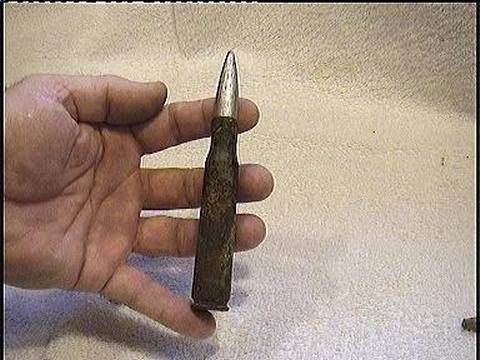 0.50″ cal. Browning Machine gun round. This round is still in use in several guises, most notably the "Barratt" & AWF 50 sniper rifles, and, in IRA hands, has been responsible for the deaths of many soldiers serving in Northern Ireland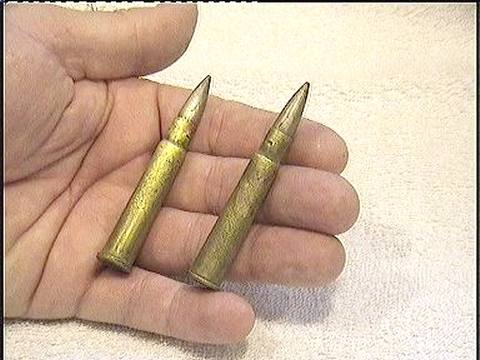 303; Lee Enfield bullets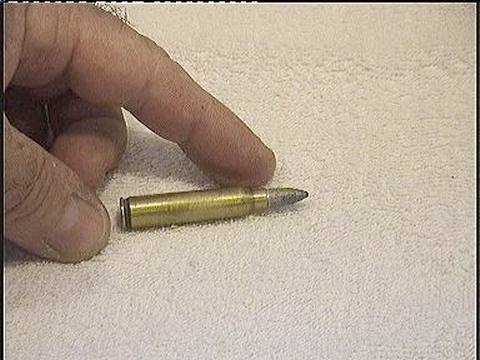 5.56mm. (0.22″). The new Nato standard.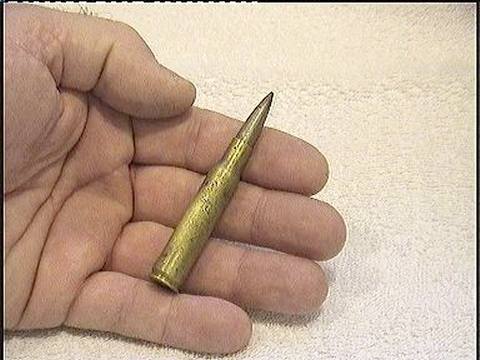 7.62mm. Self loading Rifle round. This used to be the old Nato standard.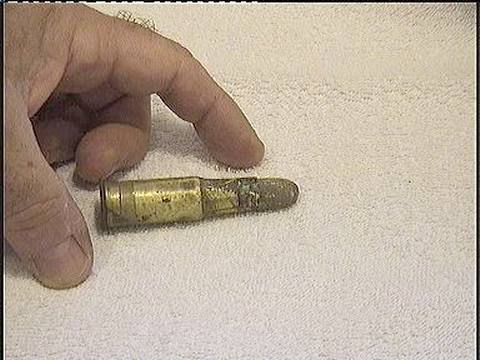 0.45 Martini Henry.

Extract from Bombs and Bullets DVD