The Lady Elizabeth was a three masted barque, 223 ft long,1208 tonnes built in Sunderland by R. Thompson in 1879. her hulk now lies in Whalebone Cove to the east of Stanley harbour and is one of the best preserved wrecks in the Falkland Islands.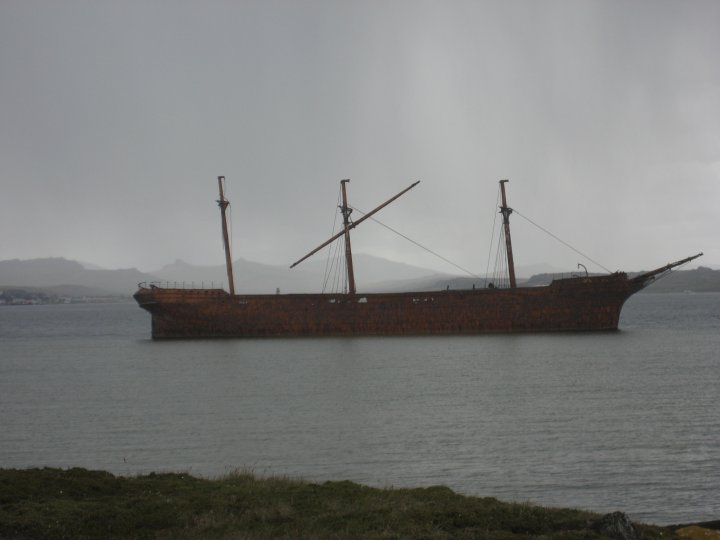 Lady Elizabeth
Up until 1889 when she was delivering bricks and cement for the construction of Stanley Cathedral, the Lady Elizabeth had had an uneventful career, but that changed in 1913 when she came to rest in Stanley harbour after her voyage from Vancover to Delagoa Bay in Mozambique was cut short. The vessel, under Captain Peterson, was battered by gales 300 miles south west of Cape Horn, loosing her deck cargo and four crew men overboard in the fierce storm.
The Lady Elizabeth limped into Berkley Sound on 12 march 1913 and on the approach to Stanley harbour she struck the Uranae Rock putting a large hole in her hull and doing considerable damage to her keel. She was eventually towed into the harbour where she was condemned as un-seaworthy and was sold to the Falkland Island Company along with her valuable cargo of timber for a mere 3350 pounds.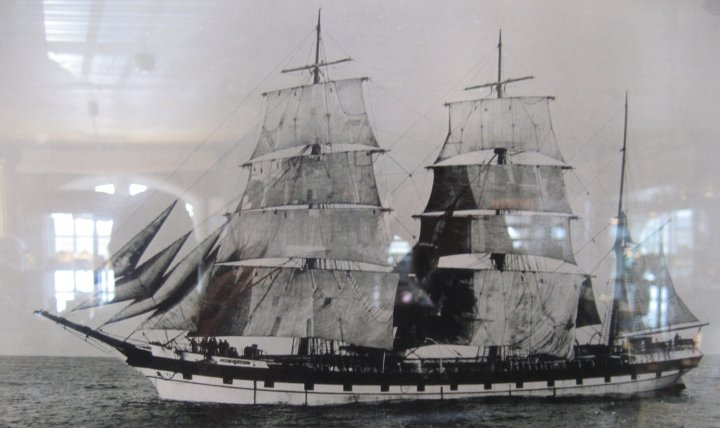 Lady Elizabeth as she was.Photo from Stanley Museum
On 17 February 1936 she broke her moorings in a storm and drifted down to her present position.