The Jhelum is a 128 ft boat built in 1849 at Liverpool. Her name comes from a tributary of the Indus river in India. She left Calloa for Dunkirk on the 13 July 1870 overloaded, and rounded Cape Horn with great difficulty.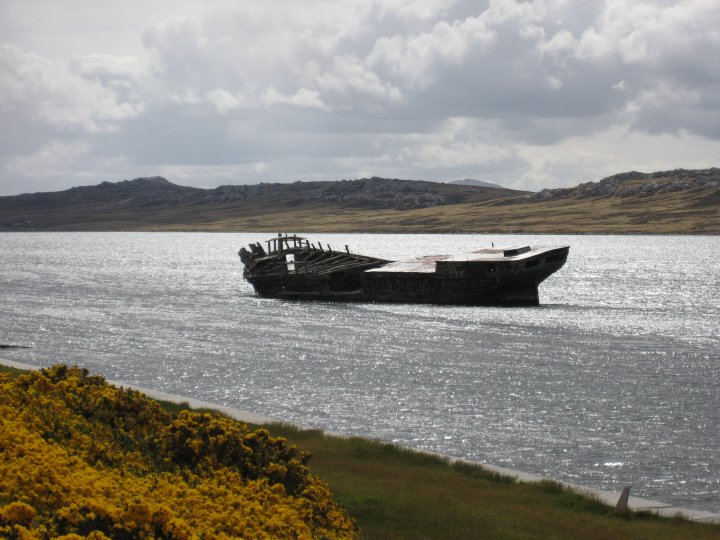 The Jhelum
She managed to put into Stanley on 18 Aug 1870 and her crew had so little faith in her ability to complete the voyage that they refused to put to sea in her.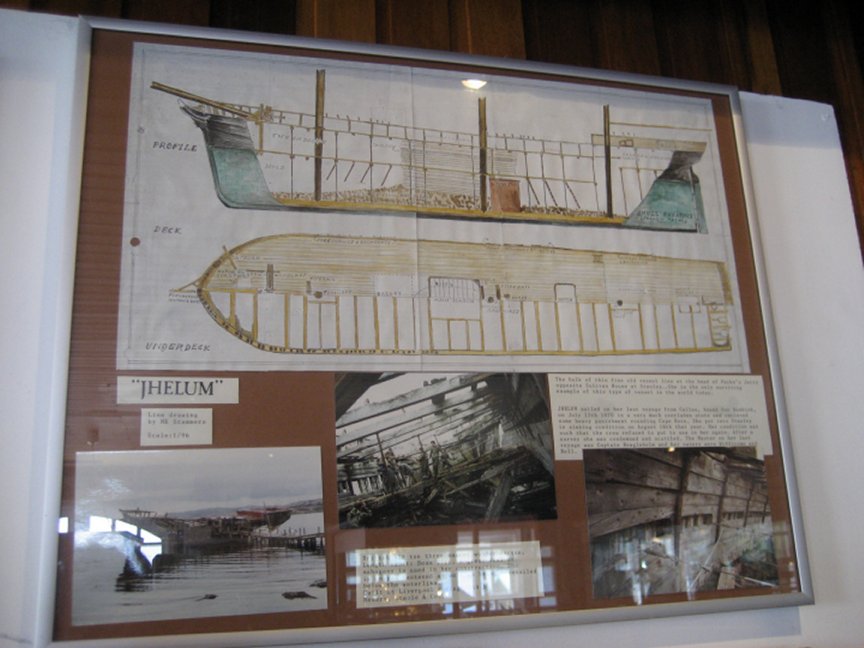 The Plans of the Jhelum.Photo stanley museum.
The ship was sold locally and scuttled in her present location to serve as a jetty cum workshop and storage area.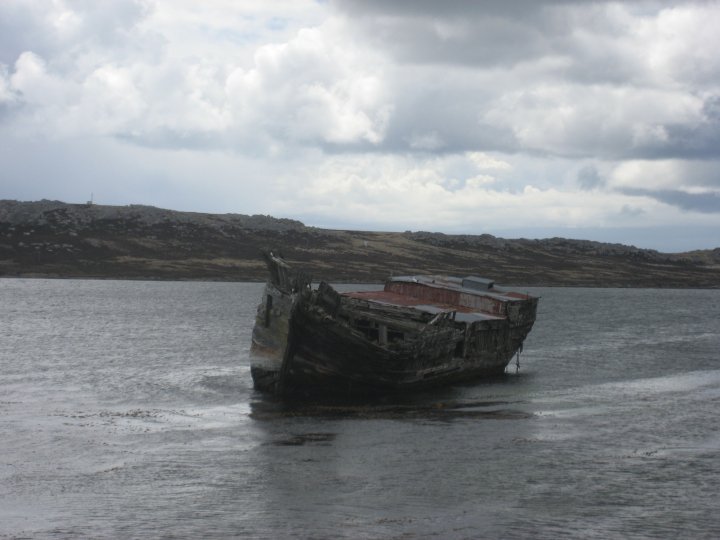 Jhelum bows