The Parish of Veryan extends along the South Cornish coast from Pendower Beach in the west, to Portholland in the east. Inland it reaches to Reskivers in the Parish of Tregony. It is a delightfully quiet little Cornish hamlet, but since the road runs right through it you could easily be forgiven for ignoring it. However a stroll around is recommended as it has some very old buildings and a smashing Pub. The church is dedicated to the Cornish Saint Symperian, and goes back certainly to Norman times, and possibly as far as the sixth century.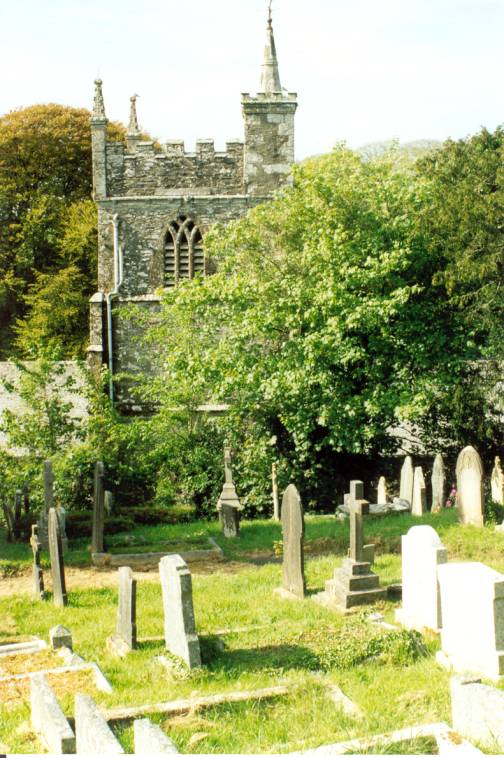 The Church.
In the churchyard is one of the most unusual graves that I have ever come across. It commemorates the last resting place of the nineteen crew of the German Barque Hera, which was lost when it hit Gull Rock in 1914. (The full story of this wreck can be found in the Falmouth section. Hera)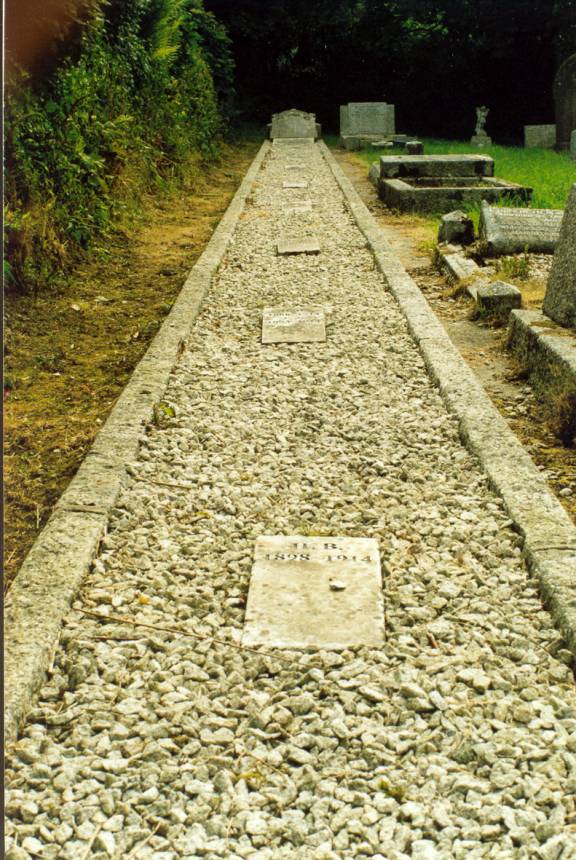 The Grave.
The grave is approximately twenty-two yards long by one yard wide and edged with granite. The middle is filled with granite chippings with small stone tablets placed every so often along its length. The nineteen unfortunate souls are buried in a line head to toe, two deep.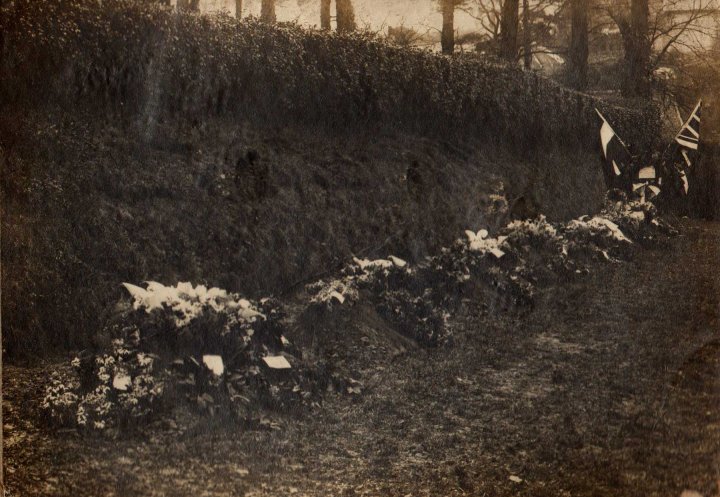 Photo by Paul Thomas
Dedication from Owners.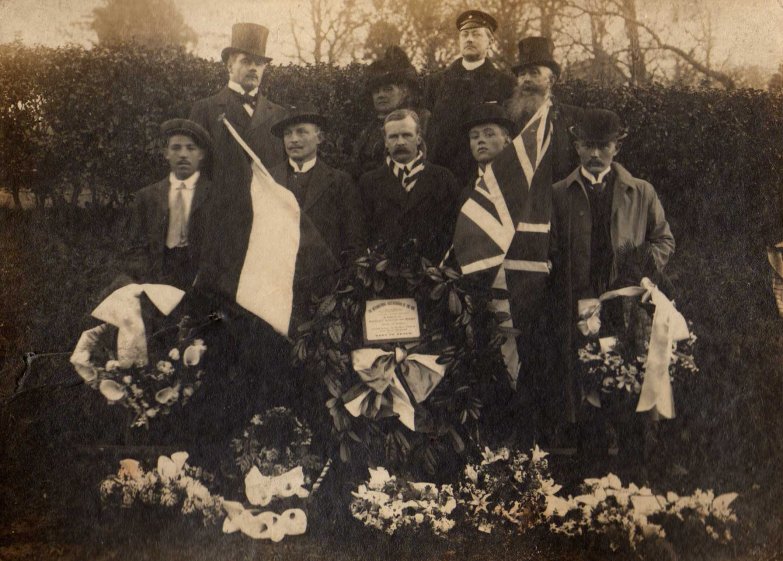 Photo by Paul Thomas
The grave was paid for and dedicated by the German owners of the Hera, Rhederei-Aktien-Gesells Chaft. Some restoration has been recently carried out on this grave, but the main headstone has been left slanted backwards resting on a granite stone.The inscription is particularly apt and rather moving.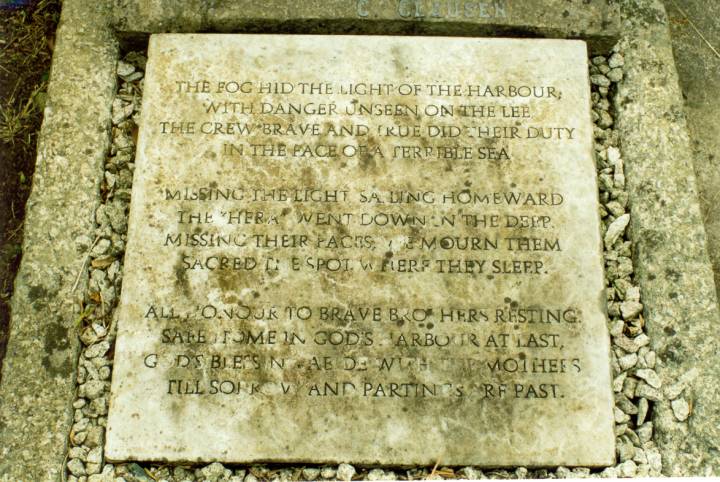 The Inscription.
The fog hid the light of the harbour
With danger unseen on the lee
The crew brave and true did their duty
In the face of a terrible sea
Missing the light sailing homeward
The 'Hera' went down in the deep
Missing their faces we mourn them
Sacred is the spot where they sleep
All honour to brave brothers resting
Safe home in God's harbour at last
God's blessing abide with their mothers
Till sorrow and partings are past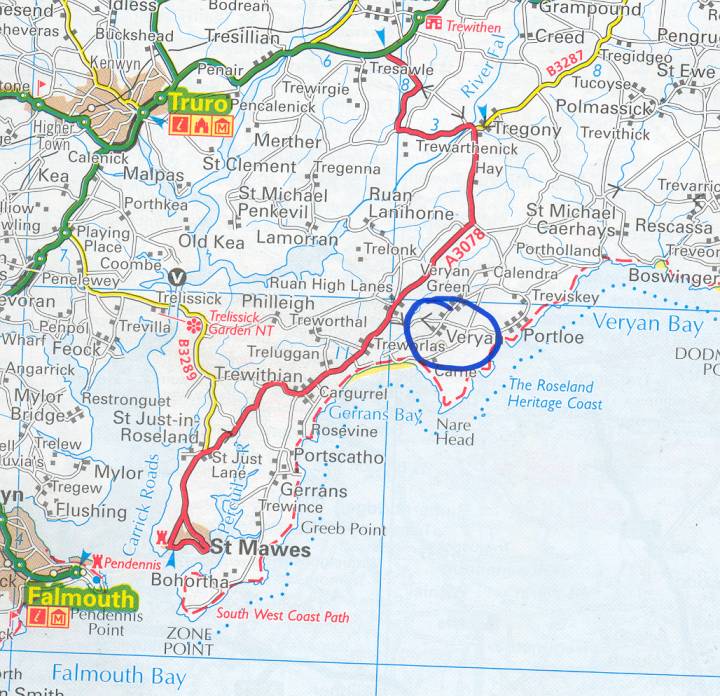 Map showing the Village of Veryan
I am very gratefull to Photo by Paul Thomas for the graveside photos. Read all about his Great Grandfather,William Leuty who was on the lifeboat that went to the aid of the Hera. Its all in the Falmouth section.